Pre-2022 Blue Jays Top Prospects Countdown – No. 16: Kendry Rojas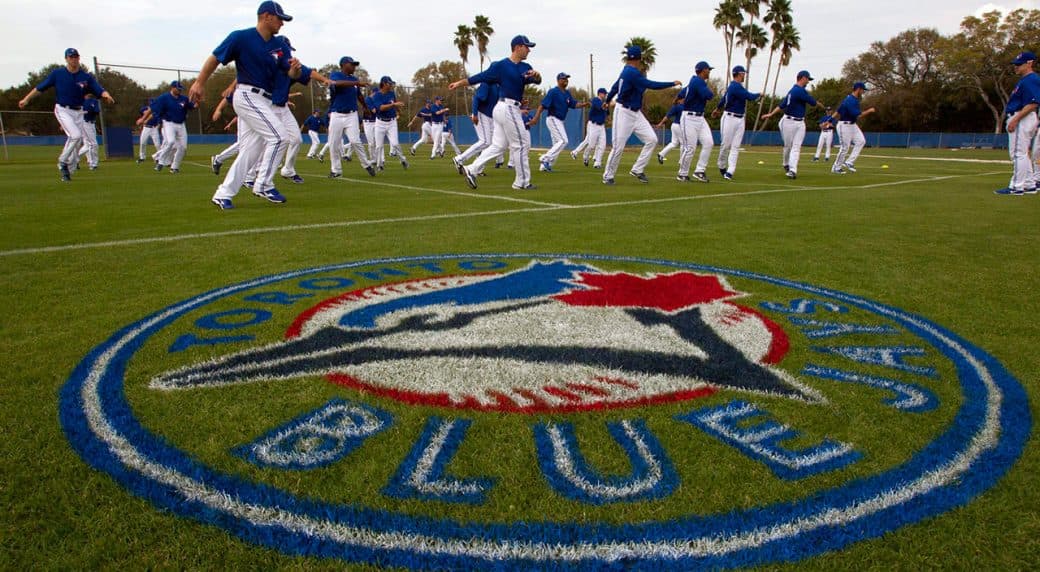 While there is a finite number of spots for position players in the minor leagues, one position that a team can never have enough of is pitching. After graduating Alek Manoah and Nate Pearson in 2021, they have a limited number of pitching prospects, especially at the higher levels of the minors. 
Fortunately, the Jays went pitcher heavy in the 2021 draft, drafting Gunnar Hoglund, Ricky Tiedemann, Chad Dallas, Irv Carter, and Hayden Juenger with their first five draft picks. However, the prospect featured today, Kendry Rojas, was signed through International Free Agency.
Per Scott Mitchell, the 19-year-old Kendry Rojas was signed out of Cuba for $215,000 in 2020. 
He stands at 6'2 and 190 lb and was converted from an outfielder to a pitcher. Other than that, there isn't a lot of information about the young left-hander, but the similarities to fellow Jays prospect Naswell Paulino are uncanny. Both pitchers are former outfielders, both are left-handed, and both currently have the same velocity range, which we'll get into.
2021 season:
Although there is not a lot of information on Rojas' background, we can take a look at his statistics from the 2021 season. Pitching in the Dominican Summer League (DOSL), the then 18-year-old Rojas had quite an impressive season. 
The young left-hander only pitched 23.2 innings, starting in four of his eight games. He posted an ERA of 2.28 with a FIP of 2.03. While the competition of the DOSL varies quite a lot, his underlying stats were even more promising.
Rojas struck out 39 batters in his 23.2 innings pitched for a K/9 of 14.83. While that is already incredible, his BB/9 of 1.90 is even more impressive. He threw 185 pitches and only 23 of those pitches were for balls. The fact that he averaged less than a ball per inning is absolutely mind-boggling to me.
Looking at Rojas' batted ball numbers, there are some interesting numbers. While Rojas may not be considered a ground ball pitcher, 44.2% of batted balls ended up going for ground balls, which ironically is the same percentage for fly balls. This leaves only 11.6% of batted balls hit for line drives, which by far have the highest batting average against per Fangraphs
. In fact, per the same Fangraphs article, the MLB average for line drive percentage is 21%.
Of course, these statistics must be taken with a grain of salt as the DOSL's talent level fluctuates quite a lot. However, a K/9 of 14.83, a BB/9 of 1.90, a FIP of 2.03, an ERA of 2.28, and throwing fewer balls than innings pitched shows that the then 18-year-old absolutely dominated the batters at that level.
His stuff:
Kendry was formerly an outfielder, meaning that he is still raw. This is reiterated by both Fangraphs as well as a fellow journalist that covers the Jays that I spoke to. Rojas features a fastball/curveball arsenal, with his fastball sitting in the low 90s. However, as he continues to age, Rojas is projected to add velocity.
Unless he adds another pitch, it is noted by Fangraphs that his current makeup makes him a solid relief prospect, which can change in the future.
Below are his grades per Fangraphs.
| | | |
| --- | --- | --- |
| Pitch type | Current Value | Future Value/Top speed |
| Fastball | 45 | 60 |
| Curveball | 45 | 55 |
| Command | 20 | 45 |
| Velocity | 88-92 mph | 93 mph |
The first thing that jumps out to me is the fact that his command grade is so low. As mentioned earlier in the article, only 12.4% of his 185 pitches were called as balls. Rojas only walked five batters all season as well, so a 20 current value (the lowest possible) for command is quite confusing to me. Perhaps it has to do with the competition he faced? I have no idea.
As for the fastballs future value, Rojas is 6'2 and as he continues to add to his frame, the 19-year-old will add velocity.
Rojas in 2022:
I'm under the assumption that the 19-year-old lefty will likely start his season in the Florida Complex League. However, noted in Scott Mitchell's Top 50 Jays prospects
, he assumes that Rojas could start in Low-A Dunedin. This would be a huge step for the young pitcher as it would throw him right into the fire.
The key for Rojas is to continue to add velocity to his fastball while potentially adding a third pitch into the mix. While he looks to be a good relief prospect, the potential to be a starter is certainly still an option.
Either way, keep an eye on Kendry Rojas, as the lefty is looking to have another great season.
Previously…
As always, you can follow me on Twitter @Brennan_L_D. I'm nearly at 300 followers, so if I could get that before the minor league season begins, that'd be awesome. Take a guess who prospect #15 is in the comments below.