Pre-2022 Blue Jays Top Prospects Countdown – No. 18: Hagen Danner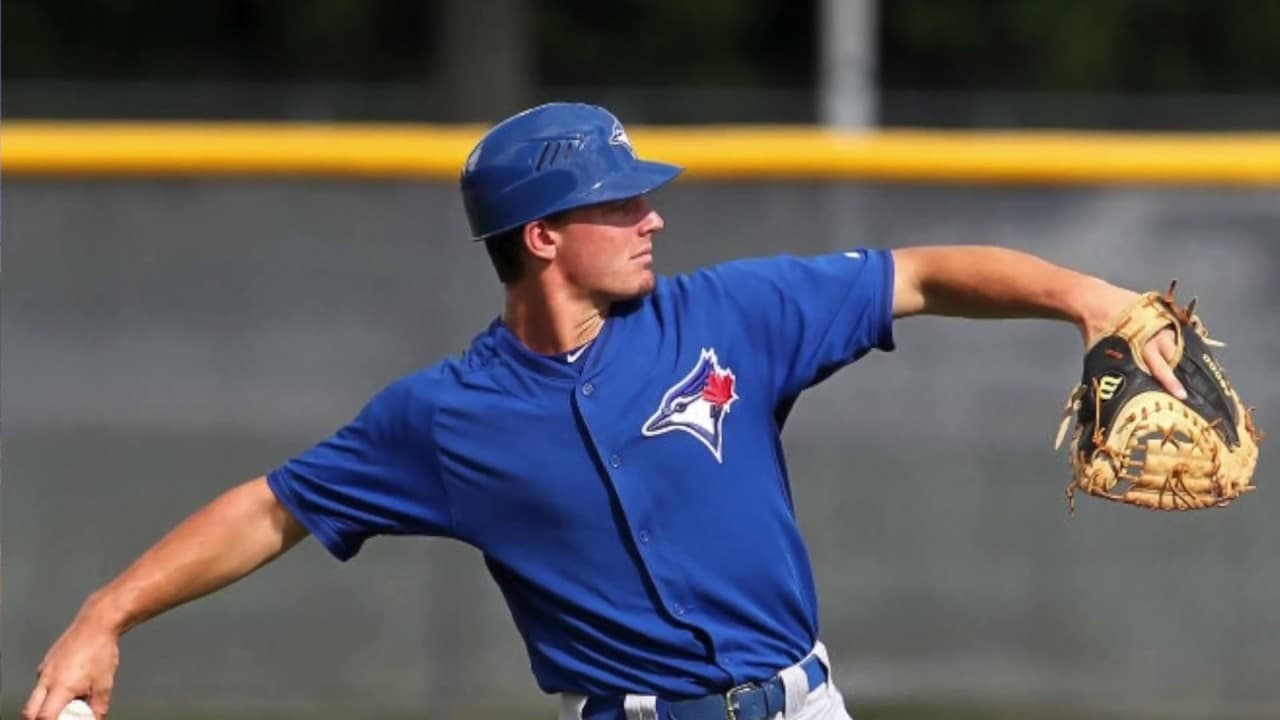 Today's prospect is right-handed pitcher Hagen Danner, who ranks as the 18th best prospect in the Blue Jays system. The sky is the limit for the 23-year-old catcher who was converted into a pitcher, as he had an incredibly successful 2021 with the potential to have an even better 2022.
Background:
Before being drafted in the second round of the 2017 MLB draft, Danner played high school ball as a pitcher/catcher. The Jays selected him with the 61st pick and for the first three seasons of his professional career, Hagen played as a catcher.
Unlike his pitching numbers which we'll get to, Danner's numbers at the plate weren't fantastic. In 580 plate appearances as a batter, Hagen registered a slash line of .191/.280/.633 with 16 home runs. In the last season before the pandemic, Danner hit 12 of his 16 home runs for the Lansing Lugnuts at the A level.
After the 2019 season, Danner made the decision to return to pitching for the 2021 season, which begs the question, how did he do?
Danner's 2021:
I had the opportunity to ask Danner a few questions for my first article on him in August (which you can read here)
. I asked him what the transition back to pitching was like and he responded "Kinda like riding a bike".
In fact, despite not pitching competitively since 2017, Hagen made it seem like he was playing on easy mode in the show. In 35.2 innings pitched as a reliever, the 23-year-old registered a 2.02 ERA and a 3.61 FIP. If those statistics weren't enough to convince you that Danner is the real deal, he also posted a K/9 of 10.60 with a BB/9 of 3.03.
While his xFIP of 4.29 may seem high, it's actually a testament to his ability to keep the ball in the park, as he allowed only two home runs all season. His home run to fly ball ratio was 6.3%, which according to Fangraphs, ranks between excellent and great.
Per Fangraphs, Hagen is considered a fly ball pitcher due to his fly ball percentage at 40%. However, he does a good job of pairing the fly balls with the ability to strike out batters at a high rate. One can assume that Danner is one of the better bullpen prospects on the Jays, especially when you factor in his stuff.
Danner's stuff:
As noted on MLB Pipeline's (https://www.mlb.com/prospects/bluejays/hagen-danner-668470) profile on the 23-year-old, Hagen Danner's stuff is what makes him an interesting prospect. Even though he had great results in 2021, his fastball averaged 94-97 mph, but touched 100 mph on a few occasions. Furthermore, his mid-80s slider has shown the potential to become a wipeout pitch as he continues to develop.
Here are his grades from Fangraphs and MLB Pipeline. They range from 20-80, with 80 being the highest.
| | | |
| --- | --- | --- |
| Pitch Type | MLB Pipeline | Fangraphs |
| Fastball | 65 | 60 |
| Slider | 55 | 50 (55 in the future) |
| Control | 50 | 35 (40 in the future) |
| Overall | 40 | 40 |
Here is a thread that showcased him pitching, one of the only few to do so as the Vancouver Canadians do not stream games.
In this game, he pitched two innings, struck out two, walked one and allowed a hit without giving up a run.
Hagen Danner in 2022:
It is likely that the 23-year-old will start the 2022 minor league season in Double A. However, the Blue Jays added the pitcher to the 40-man roster, meaning that he could potentially reach the majors as soon as this season.  Interestingly enough, both MLB Pipeline and Fangraphs state that the 23-year-old could feature in the Jays bullpen. 
Due to the fact he throws a mid 90's fastball and a wipeout slider, Danner profiles best as a relief pitcher. It's also noted in Fangraphs' list of top 37 Jays prospects (https://blogs.fangraphs.com/toronto-blue-jays-top-37-prospects-2022/) that Hagen has yet to pitch in back to back games. We could potentially see a change to that this season.
It is my belief that Danner has the highest ceiling out of any relief pitcher in the Jays organization. Furthermore, he is one of only two relief pitchers that made my Top 20. Keep an eye on Hagen, as he could be with the big league team sooner rather than later.
Previously…
As always, you can follow me on Twitter @Brennan_L_D.  Take a guess in the comment section below who you think the #17 Blue Jay prospect will be.