Pre-Series Notes: Blue Jays face Justin Verlander for the first time since 2019 no-hitter, thoughts on Jordan Romano, and more!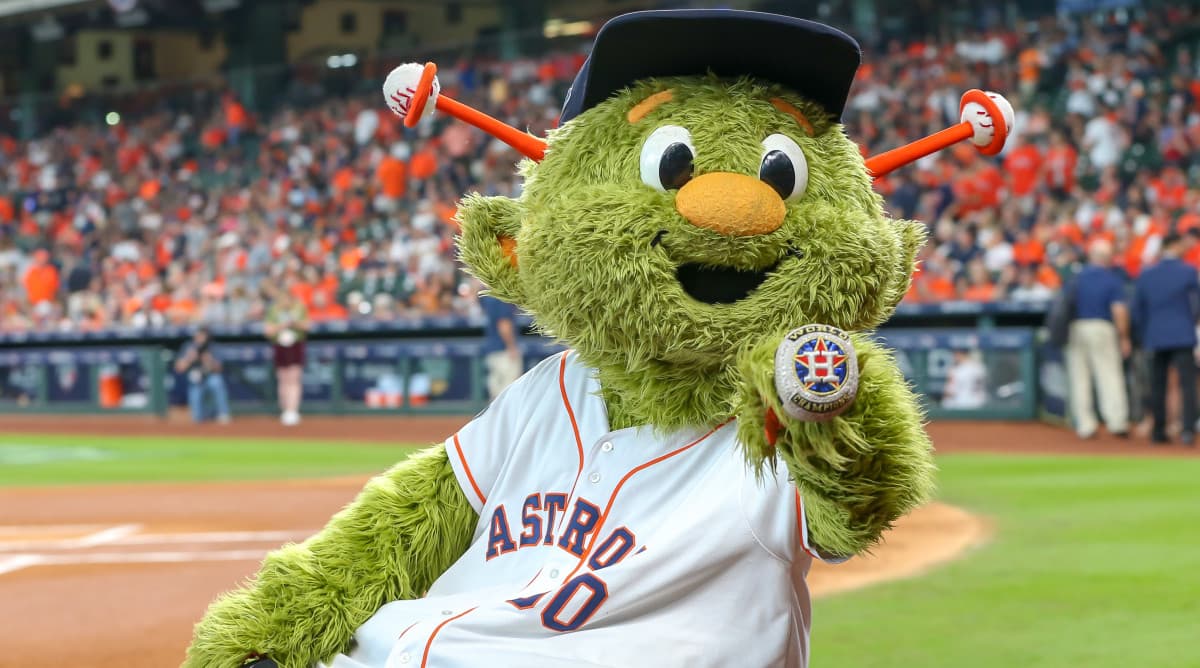 After taking two of three from the Red Sox at Fenway Park, the Blue Jays will head to Houston to face an Astros team who, like them, hasn't hit their stride just yet.
The Astros kicked off their season by taking three of four games on the road against the Los Angeles Angels and then they earned a split in Arizona with the Diamondbacks. Since then, Houston has dropped back-to-back three-game series against the Seattle Mariners and Angels.
Houston's starting pitching has been enigmatic and their offence has largely been dragged along by just two or three hitters. Sound familiar?
The Astros let Carlos Correa walk in free agency in the off-season, so you'd expect their lineup to have a big hole in the middle, but Jeremy Pena has filled in seamlessly. The 22-year-old has gone 12-for-39 with a pair of dingers over the first 11 games of his big league career. Pena, Yordan Alvarez, and Alex Bregman have been the three hitters carrying Houston's offence early in the season as the rest of their bats have yet to wake up.
The Blue Jays struggled with the Astros last season, winning just two of six meetings between the two teams. Those meetings came in early May and early June and the Blue Jays are a much better, more well-rounded team now than they were then, so it's reasonable to have higher expectations.
If you want to be the best, you have to beat the other good teams.
Worth mentioning…
It'll be interesting to see if George Springer is in the lineup on Friday night. He was drilled in the arm by a pitch on Wednesday, the X-rays came back negative, and he pinch-hit on Thursday but swung so hard in his second at-bat that it looked like he hurt himself, much like with Teoscar Hernandez in New York.
There's already been a lot of ink spilled about the decision to pull Kevin Gausman after allowing one hit in the ninth inning in Thursday's win in Boston, and this post from Nick Ashbourne compounds the confusion around why Charlie Montoyo was so quick to go to Jordan Romano.
Toronto's closer slammed the door for the 30th consecutive time, but it was a stressful outing, as Romano allowed a walk and a double and one of his three outs was a line drive that was hit roughly 500 miles per hour right at Matt Chapman. As Ashbourne points out, Romano's velocity is down this season and he's been allowing some loud contact.
That said, a more in-depth look reveals that there are a number of red flags surrounding the relief ace's hot start. That begins with his velocity, which has dipped significantly in 2022. Romano's 96.0 mph fastball is more than respectable, but last year it sat at 97.6. The fastest pitch he's thrown this year has come in at 97.7 mph — a mark he bested 270 times last season, or approximately 4.4 times per game.
Using Romano so often might be something that comes around to haunt the Blue Jays down the road. I understand the desire to win games in April and get off to a hot start, especially when it's a game against a key opponent like Boston, but there's some valid reason for worry.
The head-to-head…
Ross Stripling vs Justin Verlander
Going for Houston in the series-opener will be Justin Verlander, who, in his career against the Blue Jays, has… *checks notes* Ah, yes…
Verlander has thrown three no-hitters in his career, two of which came against the Blue Jays.
The first one came all the way back in 2011 when he mowed down a lineup that featured Juan Rivera batting third and David Cooper serving as the designated hitter. The second one was in September during Toronto's punted 2019 season. The only Blue Jays left that were in the lineup from that no-hitter are Vladdy, Bo Bichette, and Cavan Biggio. The other bats were Justin Smoak, Rowdy Tellez, Randal Grichuk, Billy McKinney, Brandon Drury, and Reese McGuire.
Given he's thrown two no-nos against the Blue Jays, you'd think that they're one of Verlander's all-time best matchups, but that isn't actually the case. All told, Verlander has a 4.28 ERA over 14 career starts against the Blue Jays. As I pointed out, the no-hitters came in non-competitive seasons with weak lineups. The Blue Jays aren't operating at full strength right now, but this is a better lineup than the one that was trotted out there in 2019.
Verlander won the American League Cy Young in 2019, made one start in 2020, missed the rest of the year due to injury, had Tommy John surgery, and missed all of 2021. The 39-year-old has made two starts this season and has scattered one earned run on six hits and three walks over 13 innings while striking out 15 batters. I wouldn't say a third no-hitter against the Blue Jays is likely, but Verlander is a tough arm to face.
With Hyun Jin Ryu on the shelf, Ross Stripling is set to make his second start of the season. In his first start last week against the Oakland A's, Stripling worked four shutout innings and only allowed two hits. We'd love to see that again, but, of course, the Astros aren't the A's, so this will be a tougher task. Stripling started against the Astros twice last season, the first start was bad and the second was strong.
Alek Manoah vs Jose Urquidy 
Alek Manoah has been great early on this season as he's allowed just two runs over 12 innings of work. Given the way Kevin Gausman pitched in Boston on Thursday, Manoah is going to have to have another big outing in order to maintain the title of Staff Ace. The Astros haven't faced Manoah yet in his big league career.
Going for Houston will be Jose Urquidy. His first start of the season against the L.A. Angels was strong, but Urquidy got lit up by the Seattle Mariners in his last outing, as he allowed six earned runs over four innings. Through nine innings, Urquidy only has four strikeouts this season.
Urquidy had a really strange outing against the Blue Jays last May in which he surrendered just two runs over seven innings despite allowing two bombs and only striking out two batters. In his second outing against the Blue Jays one month later, Urquidy was tagged for six earned runs over four innings.
Yusei Kikuchi vs Luis Garcia
Yusei Kikuchi is a pitcher that the Astros are familiar with, as he spent the first three seasons of his career pitching for the Mariners in the American League West. All told, Kikuchi has faced the Astros 11 times and he has a 6.00 ERA against them. Yikes!
Going for Houston will be Luis Garcia, the runner-up for AL Rookie of the Year in 2021. Garcia has picked up where he left off last season, as he's scattered three earned runs on six hits and three walks while striking out eight over nine-and-two-thirds innings. The will be the first time the Blue Jays have seen Garcia in his career.
---