Pre-Series Notes: Gurriel Jr. out, Manoah to make first career playoff start
Photo credit:John E. Sokolowski-USA TODAY Sports
The 162-game grind of the regular season is finally over, and the playoffs are here. With a record of 92-70 the Blue Jays improved their from last season by one win to qualify for the post-season for the first time since 2020.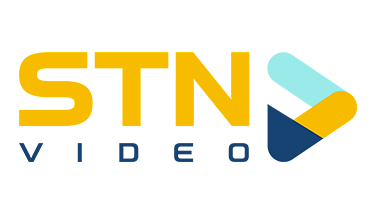 Qualifying first in the wild card standings has earned the Jays home field throughout the first round. That could end up being crucial as Seattle swept the Blue Jays in a four-game series at T-Mobile Park earlier this year.
Seattle comes to Toronto after ending a 20-year playoff drought. The last time they made it to the post season Ichiro Suzuki was a rookie. The Mariners finished the season with a record of 90-72.
The Mariners won the season series 5-2 and are on a five-game win streak against the Blue Jays. However, Toronto won two of three at home.
Things Worth Mentioning…
Lourdes Gurriel Jr. remains out with an injury. Rookie catcher Gabriel Moreno has made the wild card roster.
Picking up Whit Merrifield at the trade deadline has already paid off with his play down the stretch but it becomes even more important with Gurriel Jr. out and Santiago Espinal missing the last few weeks.
Espinal will be available off the bench as Merrifield will start at second.
The head-to-head…
Alek Manoah vs. Luis Castillo
Manoah's first full season in the majors couldn't have gone much better. The Blue Jays ace was among the American League leaders in several categories: 16 wins (third), 2.24 ERA (third), 0.992 WHIP (fourth), and innings pitched 196.2 (fourth).
He started the year as the Jays' fourth starter, but he rose to the top of the rotation. Just 24 years old, the big righty looks to be on track to dominate the big leagues for years to come.
Fresh off the American League pitcher of the month award, Manoah enters this series red-hot. His 0.88 ERA set the single month record for the Jays franchise. In his last eight starts he has only allowed more than a run one time and has given up just six earned runs total.
His lone start against the Mariners came back on July 9th in Seattle. In 7.1 innings he allowed two runs and struck out seven, but the Jays lost 2-1.
Acquired from the Cincinnati Reds for a haul of prospects at the trade deadline, Castillo has been well worth the cost of acquisition for the Mariners. In 11 starts for Seattle he has a 3.17 ERA and 77 strike outs in 65.1 innings.
The two-time all-star has quickly become one of the top pitchers in the AL after spending the first five and a half years of his career in the National League.
He has pitched against the Jays one time in 2022 on May 20th when he was still with the Reds. In seven innings he gave up two runs and struck out five in a 2-1 Blue Jays victory.
Kevin Gausman vs. Robbie Ray
The Blue Jays haven't announced Gausman as the game two starter, but it can be assumed he will be the guy on Saturday. What a story it will be to see this matchup. The Jays spent big on Gausman in free agency to replace Robbie Ray and now the two will face off in an elimination game.
Gausman has earned every penny of his 21 million dollar contract this season. He leads the Jays rotation in strikeouts (205) and WAR according to Fangraphs (5.7) by a large margin. His 2.38 FIP tops the entire American League.
His only start against the M's came on May 18th in a 5-1 Jays loss. In five innings he allowed seven hits and two earned runs.
2021 American League Cy Young winner Robbie Ray will get a chance to do something he didn't do as a Blue Jay last season, pitch a playoff game at Rogers Center.
Ray wasn't in the running for the Cy Young this season, but he has been a solid pick up for the Mariners. He leads the team in innings pitched (189) and strikeouts (212), though his ERA has increased from 2.84 as a Jay to 3.71 as a Mariner.
He pitched opposite Manoah in the Mariners 2-1 win on July 9th. He struck out six in six innings and allowed one earned run in the no decision.
Ross Stripling vs. Logan Gilbert (if necessary)
With Hyun-jin Ryu missing nearly the entire season and Yusei Kikuchi failing to solidify a role in the Blue Jays' rotation the emergence of Stripling as a reliable starter was crucial to this team's success.
He ranked second among Jays starters in ERA (3.01) and FIP (3.11) and third in WAR according to FanGraphs (3.1). His 134.1 innings pitched were fourth.
In three appearances (one start) versus Seattle this season he allowed three earned runs in 7.1 innings and struck out nine.
Much like Alek Manoah, Gilbert has been wildly successful in his second MLB season. He leads the Mariners rotation in WAR (3.2), wins (13) and ERA 3.20 according to FanGraphs. In 185.2 innings this year he struck out 174 batters and only walked 49.
In 13 innings (two starts) versus Toronto this year he was 0-1 and allowed seven earned runs.