Pre-Series Notes: Teoscar Hernandez is likely to return as the Blue Jays head to Cleveland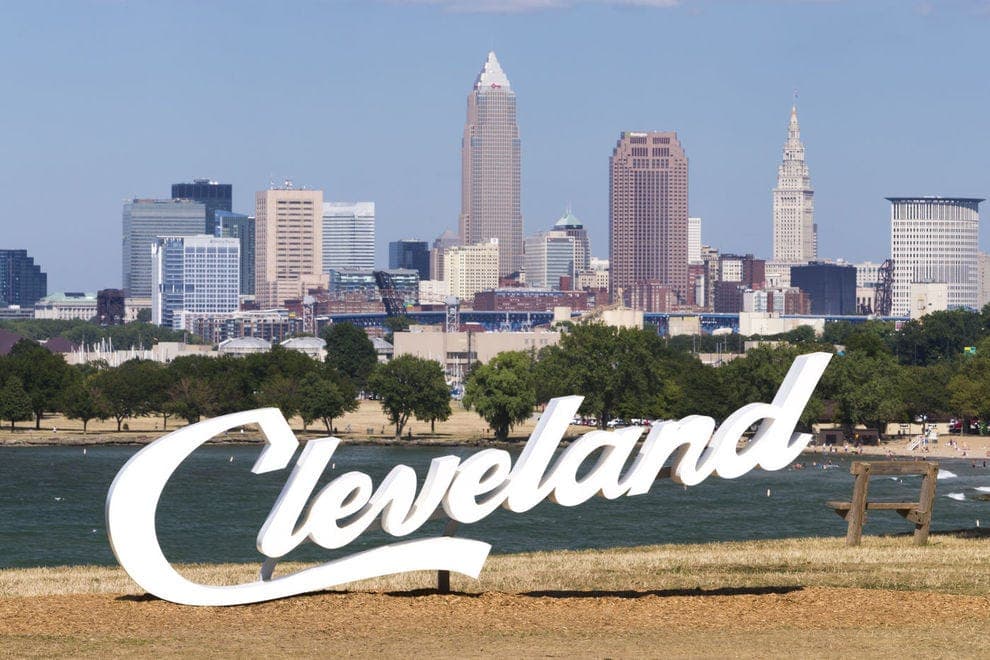 Fresh off of their first series loss of the season, the Blue Jays will head to Cleveland to face a team that didn't make the playoffs in 2021 for the first time in two weeks.
Cleveland is 11-13 on the season, tied for second in the hilariously bad Central Division with the Chicago White Sox. Looking at the Guardians' wins this season, a good chunk of them have come against weak opponents. They split a four-gamer with Kansas City, they swept a two-game set with the Reds, and they swept both the White Sox and A's. The White Sox are really the only strong team in there and they aren't anywhere close to rolling yet. On the flip side, Cleveland was swept by the Yankees, Angels, and Giants.
While Cleveland is generally known to be a team with elite pitching and a limp offence, that hasn't been the case this year. The Guardians are below league average with a 3.91 ERA and they're fifth in baseball in runs per game with 4.62. Jose Ramirez is leading the way with a .318/.419/.659 slash line and seven homers, but Cleveland has four more players (Owen Miller, Josh Naylor, Andres Gimenez, and Steven Kwan) who are batting .325 or higher.
One of the advantages Toronto has coming into this series is the fact Cleveland just played a double-header against San Diego in which they used eight relievers all told. So the Guardians are going to be tired going into Thursday's game, which is being started by a guy who hasn't gone deeper than four innings in a start this season.
Time for the bats to wake up!
Worth mentioning…
Charlie Montoyo said on Wednesday that Teoscar Hernandez was on track to join the Blue Jays in Cleveland, so, assuming nothing bad happened during his rehab stint in Dunedin, he'll be with the team for this series against the Guardians.
That's obviously a good thing because Toronto's offence has been shockingly stagnant as of late. They scored just five runs all told across three games in the Yankees series and they now rank 21st in baseball in terms of run per game.
During his rehab assignment with the Dunedin Baby Jays, Teoscar went 3-for-7 with a homer and two doubles.
There was a really heartwarming moment the other day as a Blue Jays fan at the Rogers Centre caught the ball that Aaron Judge eviscerated and gave it to a young Yankees fan. As nice as this was, the version of the video in which the Blue Jays fan is stealing the ball from this kid is much more entertaining…
One of the pitchers we'll see go for Cleveland at some point during this series is Old Friend Anthony Gose. He pitched a little bit while in Detroit's system in 2017, did so again in 2018 with the Rangers' Double-A team, and then hit his stride after he signed with Cleveland.
Gose made his debut as a pitcher in the Majors last year and allowed one earned run over six-and-two-thirds while striking out nine. So far this year, he's allowed four earned runs over seven-and-one-third and has struck out 10.
The head-to-head…
Jose Berrios vs Aaron Civale
Though it seems he's always walking a tightrope with all of the hard contact, Jose Berrios has been getting results. Since his mess of a start on Opening Day, Berrios has tossed 23 2/3 innings over his last four outings with a 2.66 ERA. Cleveland obviously knows Berrios well because he had spent his entire career in the Central Division with the Minnesota Twins.
Aaron Civale has been a mess so far this season for Cleveland. Through four outings, none of which have gone longer than four innings, Civale owns a 10.67 ERA as his walk rate and hard contact rate are both up from his career norms. The Blue Jays faced Civale once last year and they tagged him for four earned runs on 10 hits, two of which were homers, and he only struck out one batter over six innings.
Kevin Gausman vs Shane Bieber
Going in the second game will be Kevin Gausman, who's been untouchable this season with a 2.27 ERA and a hilarious 0.51 FIP. It's been a long time since Cleveland has faced Kevin Gausman. You have to go all the way back to the 2018 season when he was still with the Orioles. Gausman went eight innings in that game and allowed just two earned runs on four hits and one walk while striking out seven.
Gausman will be opposed by Cleveland's ace, former Cy Young winner Shane Bieber. Through five starts, Bieber has a 2.45 ERA, but his strikeouts are way down from his last two seasons. He struck out 14.2 batters per nine in his Cy Young season in 2020 and then 12.5 per nine last year, and he's down to 8.9 per nine so far in 2022. The Blue Jays last saw Bieber in 2019, which isn't all too relevant now.
Ross Stripling vs Triston McKenzie 
On the same day that Hyun Jin Ryu tosses a rehab start in Buffalo, Ross Stripling will make his fifth start of the season in Cleveland. Striplin has done a good job for the Blue Jays since moving into the rotation, posting a 3.18 ERA across four starts. He did incredibly well against Cleveland last year, allowing one run over 11 innings across two starts.
Going for Cleveland will be Triston McKenzie, who appears to have taken a step forward this year after his first full season in 2021. McKenzie struggled a bit with command last year, as he walked 4.4 batters per nine, but he's got that figure down to 2.7 per nine through five appearances this year. McKenzie has also only allowed one homer through 23 1/3 innings this year.
Alek Manoah vs TBD
The finale will be started by Alek Manoah, who hasn't yet faced Cleveland in his big league career. Since Cleveland played a double-header on Wednesday, this will likely be a bullpen game, unless they roll with either Zach Plesac or Cal Quantrill on short rest.
---