Previewing The Farm Rosters: Double-A New Hampshire Fisher Cats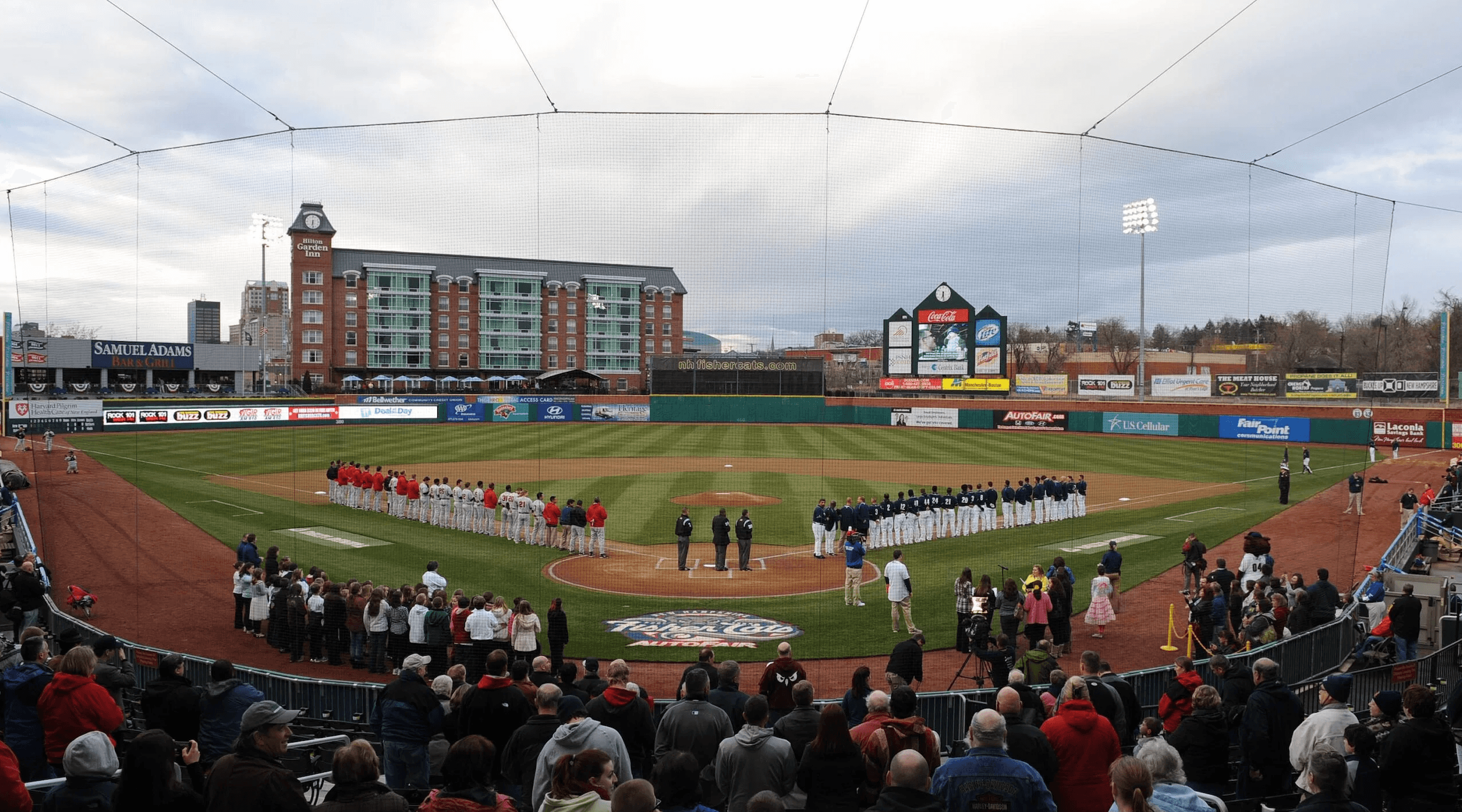 I'll take up less space with the prelude this time since I established the premise in
the previous article
. Using Scott Mitchell's
Top 50 at TSN
, I'm attempting to project where the most interesting prospects will break camp in less than 60 days.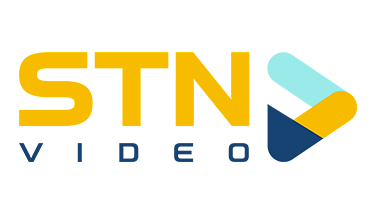 Between his Top 50 list, and his "just missed" group, no less than 16 of the names he dropped look likely to start with the Fisher Cats including of course the name on everyone's list, consensus #1 in the system, LHP Ricky Teidemann.
Teidemann was handled cautiously in his first season, and while he was so very good that speculation about making it onto the Jays' roster this summer is natural, such an ascent would be even more remarkable than Alek Manoah's in 2021.
In his draft year, at age 21, Manoah hauled 135 innings between college and the Jays system. Teideman threw 38 in college in 2021 and 78 for the Jays in  2022, with a significant slowdown period throughout most of July as a 19-year-old most of the season. Manoah was in his age-23 season when he came up for good. It's much more likely that he gets 8-10 starts (40-50 IP) for New Hampshire and moves up to Buffalo at some point in June and goes another 80 or so. That'll set him up to compete for a spot in the rotation in the Spring of '24.
Speaking of… a mild tangent: between Manoah and long-term contracts, the Blue Jays have four rotation turns locked in for the next three years. That's assuming they/we are still unhappy with Yusei Kikuchi after the '23 season.  If we're not, he could go to relief (maybe even before '23 ends – but if he figures it out, you'd need an injury to get Tideman a regular turn before 2025. And then there's Zulueta who, yes, would be an awesome late-game reliever but has the pitches to start and could be major-league-ready by the break. Another guy I'll mention soon seems to have a pretty high floor and would be ready-but-blocked as soon as 2025. Depth is good, to be sure, but as it stands there's less opportunity to slide in a rookie SP the next 2-3 years than one might think.
Moving on. That other guy I mentioned is Mitchell's #9, RHP Sem Robersse. The Dutch native is almost a year older than Teitemann and, of course, has a little longer track record. In '21 and '22 he had 117 2/3 innings at Vancouver before finishing with five AA starts at the end of last summer. He doesn't put up the sort of video game numbers some others do as he's not a high strikeout guy but he's a solid mid-rotation ceiling guy with a higher floor than many. Thing is, he could easily spend all of '23 in New Hampshire and it wouldn't be a poor reflection on his performance, or he could get a mid-season ticket to Buffalo just as easily.
Trent Palmer is his #29, but he had Tommy John late last summer and will miss the entire season. Coming in at #38 is a personal favorite, 25-year-old LHP Jimmy Robbins. After pitching 19 innings in his draft year of 2019, he was sidelined first by the pandemic and then by injury for two full seasons and one could be forgiven for assuming he was past his window of opportunity. But in 2022 he came out and over-matched Low-A hitters for Dunedin, got promoted and threw twice as many innings for the C's with only marginally less impressive stats, and then he closed the year with five AA starts wherein he cut his somewhat troubling walk rate in half. Some observers have noted that his velocity doesn't jump out at you and suggested he might have less success in the upper minors, but he's shown a great feel for pitching and a low-90s lefty isn't obsolete. There's also the possibility that a full season removed from coming back from surgery he'll show a bump this year. At his age, he'll be more likely than those above to move up to Buffalo if he earns it with his work.
Next up is #43 Alejandro Melean and #44 Adam Kloffenstein. The latter was once mentioned on the fringes of the top 10, But he hasn't remedied his significant control issues and doesn't through as hard as he did, and not nearly as hard as you'd expect for a guy who's 6'5″ 245. He spent most of '22 at AA and showed no case for a promotion. Four months younger, 22-year-old Melean has never been as heralded as Kloff but those who watch closely see major league potential, more likely in relief though most of his work in the minors came as a starter, but he, too, has a similarly troubling walk rate (though he gets better overall results).
He also nodded towards 25-year-old RH Nick Fraze, who was one of my favorite sleepers a year ago but he didn't make it to July before succumbing to some injury.  While the bullpen (presumably) will host among others Jimmy Burnette who was a surprise (to me) name in the Blue Jays' spring invite list. Another reliever that Mitchell mentioned by name is Troy Watson who came back from missing almost all of 2021 with an injury throwing high-90s gas. He only got about half of his '22 innings at Vancouver, but he also turns 26 in June and if it appears he's a short-stint reliever going forward they will likely be pretty aggressive and consider his A-ball experience sufficient.
One of the extra names Mitchell dropped is reliever TJ Brock, he didn't get many looks at Vancouver in his draft year but there's tremendous chatter about his gas and it's not impossible he could take a Juenger-like path and be challenged with AA if he has a good spring.
Mandatory Credit: Mike Watters-USA TODAY Sports
Among hitters, the discussion must start with the enigmatic Orelvis Martinez. Up until this point, the team has been pretty aggressive with him. His frustrating but power-laden season last year his age-20 season. For comparison, Ranier Nunez (whom I'll mention again in a moment, split last year between Dunedin and Vancouver and had a breakout year – and he's a year older than Orelvis. Not a few of us observers were saying last April that his promotion to AA after just 27 (mostly mediocre) games at Vancouver based, apparently, on a very impressive spring was a gamble. Most observers now think that's a mistake that won't be repeated this spring. It's not like he's a bust, 30 homers in AA (in an LH-friendly park for power) in your age-20 season is no mean feat, and a BABiP of .217 indicates that there's positive regression in there. But he needs to go back to AA and earn his next promotion.
The outfielder at #11 is no longer the "other Gabriel" on the list but he's still the "other Martinez" – 20-year-old Gabriel Martinez was maybe the second most dramatic breakout hitter in the system last year. He presents an interesting comparison. In 2021 Orelvis Martinez got 27 games at Vancouver, got 112 at-bats, and hit .214 but had an OBP of .774 because he also had nine homers. Last year Gabriel Martinez played in 28 games, got 102 at-bats, and hit .324 with an almost identical slugging percentage but an OBP of .381, almost 100 points higher than Orelvis. And he's about half a year younger. I argued last spring that it was a mistake to promote Orelvis but they did, so there's little reason to think they won't with Gabriel. And this time, in my opinion, it will be the right thing to do.
While Martiez is projected to land in LF by the time he hits the majors, the fellow to his left, #17 Dasan Brown, is a potentially elite CF glove as well as a top-shelf speedster on the bases. The question had been whether he'd hit enough to get to that productivity or was he, at best, another Jon Davis. He went a long way toward answering that concern in 2022. In 38 games for Dunedin, he improved his offensive production by every measure except stolen bases and went from a .633 OPS in '21 to .819 this year. After being promoted to Vancouver, where he played 40 games (151 AB) he got arguably a little better. His slugging was down a tic (but that's not his game) while his OBP was a robust .392 which is gold for a speedster potential lead-off man. I can't see how he could possibly not break camp in AA and if the progress continues, he could be the man that follows KK in center field when the time is right.
Now I come to my first real point of indecision and conflicting views in this series. Alex De Jesus, #23, who came over from the Dodgers with Mitch White was a non-factor in Vancouver after the trade. But in almost 340 at-bats in the Dodgers' system, split between Low A and High A he was a very impressive hitter, as he was in 2021 and was considered to be handling the higher level. Meanwhile, his late-season teammate and fellow third baseman #28 Damio Palmegiani was suffering through a horrible slump after having been on fire upon his mid-June promotion to Vancouver. Put another way, In August and September De Jesus got 90 at-bats and slashed .211/.298/.333/.631 and over the same time frame Palmegiani got 125 at-bats, and slashed .184/.261/.384/.645 so what do we draw from that? Spoiler alert, 2022 draftee Cade Daughtry is going to be in the mix for 3B at-bats in Vancouver so if either of these hangs back there will be a competition for playing time, but if both are promoted there will be also. I can make a case for and against both. The latter is two years older, the former has almost twice as many professional games played. Moving on.
Backing up a step, we find 1B Rainer Nunez at #27. There's no conflict here, The position is wide open in AA and after his breakout 2022 and newsmaking turn in winter ball, prospect watchers will be interested to see how he handles AA. Just turned 22 in December, and he performed even better after a mid-season promotion to Vancouver than he had for the D-Jays There's still more swing-and-miss than you'd want, but production covers for that to an extent. At #31 is AFL star Zach Britton. Nominally a catcher but observers think his outfield abilities are what's going to prevail. The lefty hitter got 19 games at AA at the end of last season and didn't fall off the pace he'd had in high A. The Jays will certainly want to keep him viable at both positions and if he makes the majors, like a poor man's Daulton Varsho, that flexibility will add to his value.
Vancouver, next week's topic, might be the thinnest crop to start the year but there are names getting attention.
---