Previewing The Farm Rosters: Low-A Dunedin Blue Jays
This will be the last entry in this series of roster previews, given that the short-season teams don't begin to play until June, any roster preview for those will be best written as their opening day approaches. That said, at the end, I'll take a glance at the prominent players from prospect rankings who don't seem likely to start the year on a full-season squad. In that vein, there are a few here who could certainly go either way and any projection has to balance whether a given prospect is hurt, or helped, more by being held out of "real games" for another two-plus months. As always, the rankings mentioned are taken from
Scott Mitchell's Top 50
list for TSN.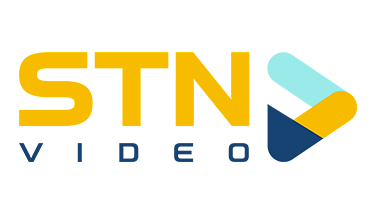 The biggest star on this roster may well be #2 ranked SP Brandon Barriera, last year's first-round selection. The LH drafted out of high school is considered remarkably advanced for his age and this lends weight to the prediction that he'll be in Dunedin if not on opening day, then well before the short season starts. Comparisons to Ricky Teidemann are pretty widespread and both would be starting in full-season at the age of 19 (albeit Teidemann was 19 yrs and 8 mths last April and Barriera will be 19 years old and one mth this April) so even though the former was drafted out of junior college instead of high school it's not a messy comp. That said, 2021's 4th highest draft pick was another high schooler, Irv Carter and he started, and struggled for a time, in short season so a lot will depend on how much advancement is on display this spring.
Carter is the next likely Dunedin pitcher on Mitchell's list all the way down at #34. He was signed well over slot last summer and was highly regarded coming out of the draft. Initially, the returns were not good as Carter lived out the old saw of the prospect who encounters the first on-field failure in their life. However, by the time August came around, he'd sorted out some issues. After two solid outings in the complex to begin the month, he moved across town to the D-Jays where his debut was rocky. But then he closed the year with 11 IP over three outings and gave up only 3 ER with solid supporting stats. It's not unfair to see him as a potential breakout player this year who'll sit in the top 20 this time next year.
Just behind him at #35 is Kendry Rojas. Like Carter, the Cuban LHP is going into his age 20 season His calling card is more pitchability than raw stuff, but at 6'2″ 190, he has time and space to add to his frame and hopefully build upon his current 90 MPH fastball. He was out with injury through all of June and July but came back with four August starts, accumulating 9.2 IP while giving up a single hit, two walks and 11 strikeouts. Watch the reports for signs of increased velocity.
At #39 is RHP Nolan Perry, another draftee from last year who has some buzz but, more than likely, will take the Carter route and not make this team out of spring training. At #49 in undersized RHP Eliander Alcalde. Neither his stats nor his stuff pops out at you but he has a good feel for a Venezuelan kid his age.
Among the hitters, the top guy is also a 2022 draftee – SS(3B) Tucker Toman. Sitting at #5 on the list, the Jays signed him out of high school for more than twice slot value and he displayed great enthusiasm for background messaging that he wanted to land with the Jays. He displayed a rigorous work ethic and solid results in 46 complex league at-bats. The switch hitter will work on reaching his in-game power, and settling eventually what his best defensive position will be, but observers are excited about him.
At #18 is 2B/SS Adrian Pinto. He came over as the bonus guy in the Randal Grichuk deal last spring and brought with him an impressive resume (he had a .360.486/.543/1.049 line in 2021 with 41 SB in 49 attempts). Last season was more difficult, as he only managed to get into 47 games due to injury. He's a fun-sized 5'6″ that physically would evoke comparisons to Jose Altuve. But even though the counting stats look worse he contributed a 119 wRC+ and observers expect big things from the small guy. Part of the reason that Pinto is labelled "2B/SS" even though he's apparently a fine enough player at short is the ridiculous overcrowding in the middle infield at the lower levels. Balancing reps at SS between three credible prospects will involve some games with one or two of them playing elsewhere (Pinto is a solid CF also).
The second of these three is bonus baby and #20 on the list is Manuel Beltre. Last year was his first season in professional ball and almost all of it was spent in the Florida complex league (an advanced placement, the vast majority of IFA signings go to the Dominican first). Nothing in particular stands out about his work there except a relatively high OBP for the level (.351) but after that season ended he moved across town and played five games for the D-Jays. Where, of course, he WENT OFF. As one does. In a mere 21 at-bats, he hit .381 with a .980 OPS so I'm going to assume that's what 2023 will look like (or not).
Right behind him at #21 is Estevan Machado. Also a SS/2B who's been on the radar of observers for a few years now, basically after in signed in the summer of 2019. Of course, he had to wait out the covid year but when 2021 came around he lost basically that whole season to injury also. So last year, at 19, he finally got to play and he went to the D-Jays instead of playing in the less challenging short-season leagues. Under those circumstances, it was a respectable outing, alternating pedestrian and productive months, peaking with an .819 OPS in July. If he can get some consistency, and sort out a far-too-high ground ball rate, there's still upside to unlock here.
Further down at #41 is Robert Robertis (yes, I think that's an odd name too, Marc Hulet reports that it's pronounced: Row-burr-tease). The 19-year-old (last season) LH-hitting outfielder put a Beltre-like coda on his season, but did it in AA. Robertis had one career home run in almost 250 at-bats before an emergency fill-in callup to New Hampshire in September. So of course he hit two while he was there in just 17 at-bats. He spent most of the year in the GCL and was fine, slashing .290/.353/.402 before that September outburst. He is at once quite raw on the field and unusually mature in the clubhouse.
A potential deep sleeper who could break out at some point. Right behind him at #42 is another outfielder, Yueni Munoz. A corner outfielder who only got to the plate 28 times last season due to injury, but in that brief work posted a line of .318/.464/.545 which deserves some notice. Has some tools, including the power potential he'd need to be a promising corner outfielder, so this will be a big year (for both these guys) in terms of taking the next step.
Ranked players who project to start in either the Florida or Dominican complex should not go unmentioned. In the GCL the aforementioned #39 Nolan Perry will be the object of some attention, catcher Carlos Vasquez, who played last year in the DSL and seems likely to move stateside generated enough chatter to persuade Mitchell to slide him in at #30 (maybe the most surprising placement on the list for me). A .403 OPS in the DSL will get you noticed. At #40 is OF Yhoangel Aponte who's ranked more on tools than on results after a disappointing output last year. At 46 is infielder Luis Garcia. Like Aponte, he failed to consolidate his skills in the GCL after he'd impressed in the Dominican League in 2021. While the competition for playing time is intense, he got a big signing bonus and won't get easily pushed out of the prime opportunities to bounce back.
Three ranked players will be the focus in the Dominican Summer League. January's mega-signing Emanuel Bonilla (#12) will soak up most of the spotlight. It's not at all impossible he'll get some Florida starts if he starts off well. Catcher Luis Meza was on a lot of radars last spring just based on tools and potential (and a significant signing bonus of $2.2 million). He's #26 here mostly for the same reasons as his offensive debut was very underwhelming. Still just 18, and at a position that typically develops slowly (Kirk/Moreno notwithstanding) he has plenty of time to show us why he got that much money. Finally, there's OF David Guzman. He's #50 on Mitchell's unadjusted list and he reports that in talking to observers and people in the organization, Guzman was the guy other than Bonilla that got the most chatter.
As a coda, here are some names you might end up hearing a lot about this year, in my opinion, that didn't make his top 50…
At Buffalo, LHP Brandon Eisert, RHP Jackson Rees, 6'9″ RH Fitz Stadler and, they tell me, RH Bowden Francis.
In New Hampshire watch the recovery of RHP Nick Fraze

, Spring Training invitee

Jimmy Burnette

, and one-time starter and, after injury recovery now a hard-throwing reliever

Troy Watson

. In 21.2 innings across A-Ball, he struck out 33 and walked only 4, but he was 25 and this year will be a pretty big test of whether there's really something there.

I'm also still not convinced that 3B

Tyler Keenan

(acquired for Ryan Borucki) doesn't have another gear. He showed well at Vancouver after the trade.

LHP

Trenton Wallace

recovered from a bizarre episode of losing the plate to close strong for Vancouver last season.

Now 23-year-old

Lazaro Estrada

came back from losing a year to Tommy John showing no ill effects at all and picked up right where he left off which was in a quite good spot. He is, as they used to say in the White Sox booth, my pick to click this summer.

Hard-throwing reliever

TJ Brock

gets a good bit of buzz, he could land either in Vancouver or AA.

Catcher

Andres Sosa

was an under-the-radar success story last year. He didn't catch fire until the middle of July but then ran off almost seven weeks of explosive production. Through the end of August, he hit .355/.495/.684 over that span of 76 at-bats. He might or might not turn into an interesting guy (as opposed to a statistical fluke) this summer.

At Dunedin, I'll be watching to see if RH

Eddison Gonzalez

can stay on the field and get some run. He has a 2.67 ERA on his career, over 175 IP while accumulating 202 strikeouts. But since coming over from the Rays in 2019 he's only posted 16.2 in the Blue Jays organization.

Last year's draftee 1B

Payton Williams

is likely better than his debut showed, and CF

Roque Salinas

got better as the year went on and closed strong (.341/.363/.489 from July 23 on). 
So that's what, 70-75 names to know this year. Let's see how it goes.
---