Previewing The Farm Rosters: Triple-A Buffalo Bisons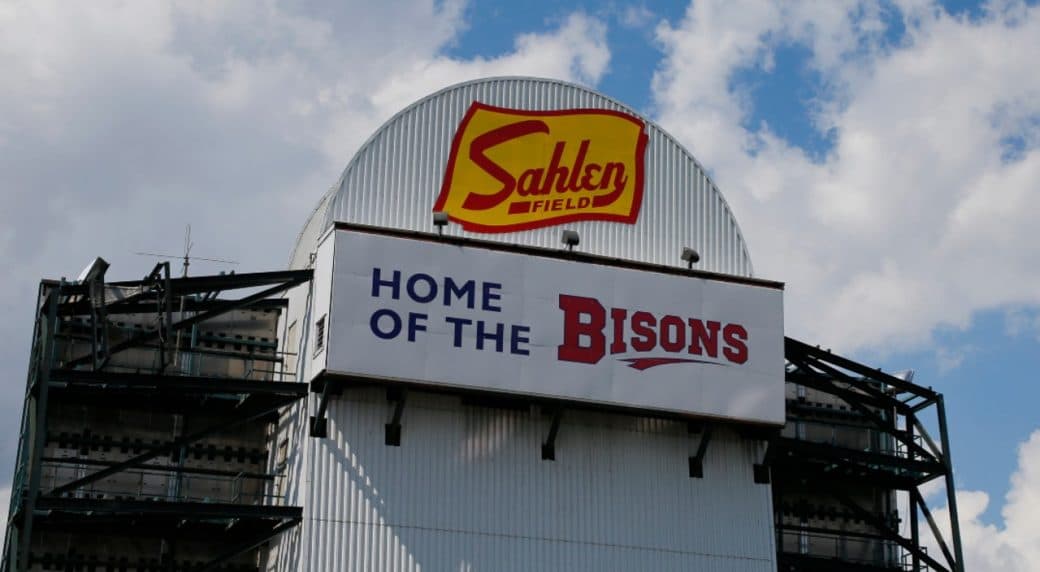 By my count, there are currently over 250 minor-league players connected to the Blue Jays system, including the known international free agents signed this month.
While there are no roster limits on the short-season squads, there are for the four full-season teams, and currently, 160 players on the rosters when, in total, 116 active players (i.e. not in the IL, suspended, restricted, or otherwise unavailable) are allowed under the roster limit rules.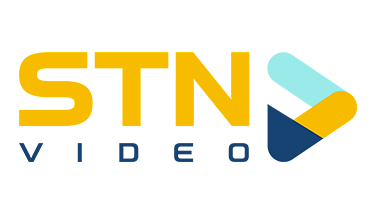 This means that by the time the first week of April comes around, a lot of these guys will be trying to sort out the next chapter of their careers, or even if such a chapter exists. But, in truth, not even the most passionate follower of MiLB is really all that concerned about whether the 27-year-old dude somehow still in A-ball (there are four such guys in Toronto's system, all pitchers) is going to survive the cuts. That said, I probably pay way more attention to these rosters than anyone else not gainfully employed by the team.
What I can do with this weird obsession, though, in the absence of new developments, is take a look at where the actually interesting guys will start the year which is sometimes easy and sometimes involves some speculation and inference. For the purpose of this series, I'll be using
Scott Mitchell's recently published prospect list at TSN
, mostly because at 50 (plus also-rans) it's the longest list you're going to find in a mainstream publication (not counting blog sites like this one) but also because I get tired of waiting on the other Top 30 lists to drop. For each time I'll be previewing who among the names he dropped will likely be found where (barring injury) on Opening Day.
Buffalo has a more challenging roster composition, in terms of legit prospects, than the rest of the teams because it's home to all of the major league depth signings (Drew Hutchinson, Casey Lawrence, catcher Rob Brantly, and recently signed outfielder Wynton Bernard, among others) and most of the 40-man roster guys who don't make the Blue Jays out of spring training (11 out of the 14), so no more than half of the active roster spots are left for other up-and-coming guys and roster filler, though every year I'm surprised how many innings and at-bats end up going to guys who are very unlikely to ever make any noise in MLB.
On the pitching staff, the shiniest potential Star has to be Mittchell's #4 Yosver Zulueta. While opinions seem somewhat mixed about whether his future ultimately lies in the rotation or the bullpen, and that has as much to do with Toronto having four of five turns in the rotation locked down for the next three seasons, barring injury, as his skill set, he has four above-average pitches including an explosive fastball and no rational team is going to exile that to relief in the minors. No predicting how manager Casey Candle will line up his veteran options but whatever his turn, Zulu will effectively be at the front of the rotation.
One interesting aspect to watch next year is the extent to which the Bisons revert to a more traditional SP rotation this year after a very odd 2022 season. Other than Lawrence and Thomas Hatch, the Bisons had ONE game after early June in which the guy who got the first inning exceeded three innings in that game. And hardly ever was it an opener situation, typically no pitcher got as many as 3 IP that day.
Not counting major league rehabbers, a shocking 24 pitchers got a start for the Bisons last season but the big majority was no one's idea of a starting pitcher. Eight of those are still/back on this roster, along with Hutchinson and the recently acquired Zach Thompson. Assuming those two, Lawrence and Zulueta get regular turns, that leaves one traditional spot open which on paper would seem to be Thomas Hatch's to lose (notwithstanding his September work was mostly in relief).
I'm saying all this to say that the next pitching prospect on the list who's likely to be in Buffalo, #14 Hayden Juenger, may technically start some games yet not be viewed by the team as a starter. To this point, he's been groomed for the newly-trendy Bulk Reliever role. But I'd be hesitant right now to predict whether they will keep stretching him beyond that, or not. He may well be the one guy not on the 40 most likely to pitch in Toronto in 2023.
Moving fully into the bullpen now, I have to admit that while Mitchell actually has #13 Nate Pearson one spot ahead of Juenger, I just can't bring myself to still think of him as a prospect. That's not about his remaining potential, it's about the reality that some lists use the "days on a major league roster" limit to consider him graduated and some don't. In any case, one would assume that if Pearson doesn't make the Jays (which is somewhat dictated by whether the team moves on from Trevor Richards, who's out of options, before opening day) he'll be pitching in high leverage for the Bisons pressing his case.
Also in what looks to be a very strong Bisons 'pen will be #24 Adrian Hernandez and #25 Hagen Danner. The former was creating buzz about a late-season call-up last summer before an injury sidelined his season. The latter was assigned to AA in '22 but didn't accumulate he only got 3.2 innings before missing the rest of the year with an injury. He did come back in the fall and dominate in the AFL however. He's not a lock for Buffalo but a healthy, dominant spring would punch his ticket. There's also LHP Brandon Eisert who was on Mitchell's "just missed" list along with 40-man roster players Zach Pop, Matt Gage, and Trent Thornton. Eight legit guys in a AAA bullpen is a nice way to start the year.
Turning to the offense, the main focus will be #6 Addison Barger, a lefty-hitting infielder that flew through the system last year. He'll get most of his reps, at least early, at SS but he can play 3B and 2B and might get some reps in LF as well in order to expand his major league options. Joining him will be #15, Spencer Horwitz. Also a lefty, the first baseman doesn't have Barger's pop or positional flexibility but does have a well-regarded eye and on-base ability. At #15 is 1B Spencer Horwitz. He raked as a 24 year old in AA last year for 70 games and earned a promotion to Buffalo where he played 44 games with more modest results. It's fairly likely he'll recover with the bat, and he'll need to because he'll never be paid for his defense.
Right behind him is a familiar face at #16, Otto Lopez. Lopez can handle short in an emergency but is a capable 2B and outfielder with some reps in center. Depending on future potential additions, it's not unreasonable to suppose that Lopez could earn the 26th-man spot this spring. The team is approaching the point that it's counter-productive to keep stashing him in AAA.
There's also #32 Tanner Morris who excelled in AA last year but struggled once promoted in early June and then had to deal with injuries that limited him to 10 games after July 3. Still, the utility guy (second, third, short) has nothing left to prove at any lower level so he'll be a regular starter here. Right behind him on the list is #33 Davis Schneider. He split his defensive duties last year between 2B and LF while improving his offensive stock with a strong run at AA. He got 17 late-season games at Buffalo and didn't seem overwhelmed. He's never been considered a real prospect but he could carve out an edge-of-the-roster John Berti-type job in the majors.
In my foggy memory of past years nursing this obsession, I don't recall having nine of the top 50 prospects open the year in AAA to be a very common occurrence. More often the roster is littered with veteran filler players (think Eric Stamets last year) who might well do a good job but are basically certain to not pop up in a Blue Jays uniform.
Bisons fans might justifiably have more than a usual amount of optimism this spring.
---