Rangers kick off series in Toronto with commanding 10-4 win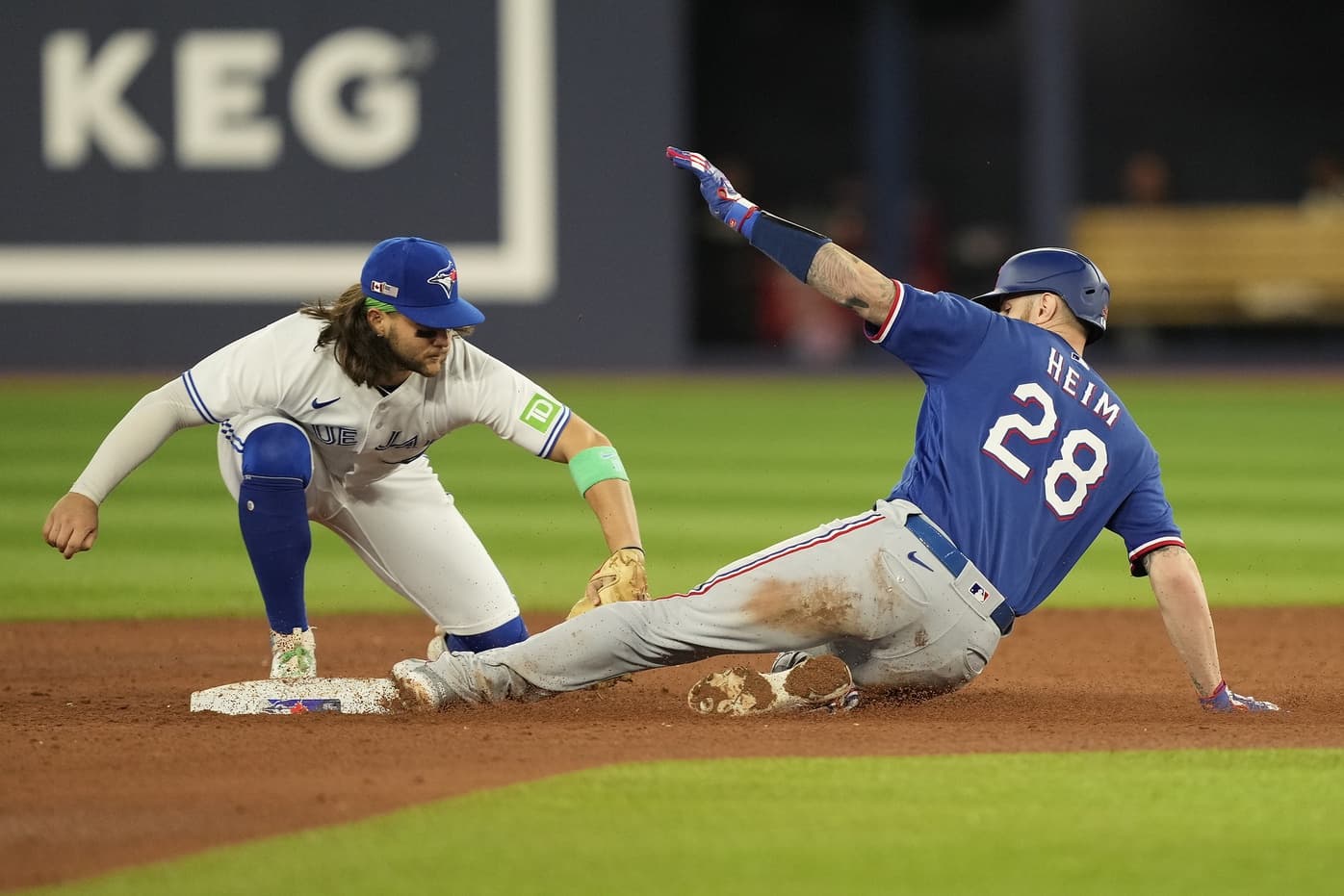 Photo credit:© John E. Sokolowski-USA TODAY Sports
Talk about coming in and making a statement.
The Texas Rangers need to win this series against the Blue Jays to get back into a playoff spot and they started things off with a commanding 10-4 win.
Things worth mentioning…
Chris Bassitt had a rough start, as the righty allowed five earned runs on five-and-one-third innings. Things started off well as Bassitt had a three up, three down first inning but he struggled with his PitchCom system in the second inning and allowed Texas to open the scoring on a balk. Bassitt allowed runs in the third and fifth innings and surprisingly came out for the sixth, where he allowed two more earned runs and was pulled after recording one out.
Given the way Bassitt had been pitching and the playoff-style game that was being played with the Rangers, it was surprising that John Schneider didn't have a quicker hook with Bassitt. He had allowed eight hits and walked two batters through five innings and it felt lucky the Rangers had only scored three times. Trying to get some extra length from Bassitt with a well-rested bullpen certainly doesn't show much urgency.
The bats looked like they were going to break things open early. The Rangers pulled ahead in the first inning but a walk from Cavan Biggio and singles from Davis Schneider and Alejandro Kirk tied the game at 1-1. George Springer came up with the bases loaded and singled to give Toronto a 2-1 lead but Bo Bichette flew out to centre field to end the inning.
The seventh inning is when the Rangers pulled away and turned this one into a laugher. Chad Green led the inning off with a walk to Marcus Semien and then Genesis Cabrera came into the game and allowed four earned runs, highlighted by a grand slam home run from Jonah Heim. Bowden Francis came in and soaked up the final couple of innings to save the rest of the bullpen.
Brandon Belt returned to the lineup on Monday after missing eight days with a combination of back soreness and a flu bug. He struck out in his first two at-bats and was lifted from the game with lower back muscle spasms.
With the win, the Rangers move a half-game back of the Blue Jays in the standings. If Texas wins one more game this week against the Blue Jays, they'll clinch the season series between the two teams and the tie-breaker if they have the same record after 162 games.
---