Recently DFA'ed Ramón Laureano would fit great on the Blue Jays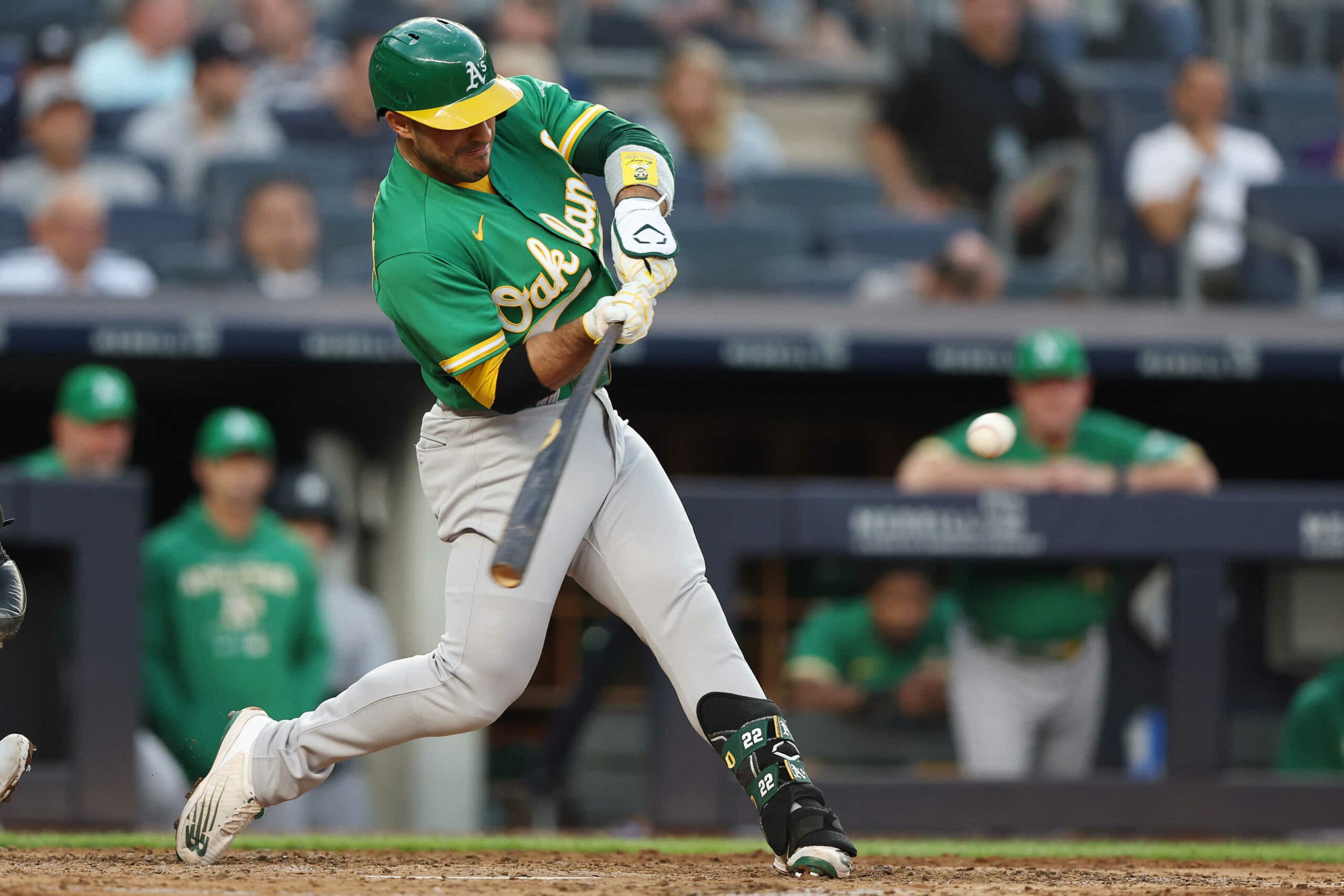 Photo credit:Vincent Carchietta-USA TODAY Sports
Usually when a player is designated for assignment by the Oakland Athletics, they really aren't of note.
However Ramón Laureano is definitely a player that the Blue Jays could consider, as he's a good bounce back candidate with the ability to be a solid fourth outfielder.
The 29-year-old has had a rough two seasons since returning from a PED suspension. The 2023 has been his worst yet, as he's slashing .213/.280/.364 with six homers and a 6.9 BB% and a 29.7 K% in 246 plate appearances. All this gives him an 83 wRC+, the lowest of his career.
However, he does fit the Blue Jays needs offensively, as they need a right-handed batter who hits left-handed pitching well. This season in 73 plate appearances, he's slashing  .290/.329/.464 with two homers and a 4.1 BB% and a 32.9 K% against lefties.
His best season to date was back in 2019, where he slashed .288/.340/.521 with a career-high 24 homers in 481 plate appearances. Moreover, he had a 5.6 BB% and a 25.6 K% for a 127 wRC+, the highest he's ever had.
Back in 2021, he slashed .246/.317/.443 with 14 homers in 378 plate appearances, along with a 7.1 BB% and a 25.9 K% . The 113 wRC+ he had that season was the last time he was considered an above average hitter by the metric, as he sat at 96 last season.
For his career against left-handed pitching, Laureano is slashing .271/.343/.447 with 15 homers (78 total) in 536 plate appearances for a 121 wRC+.
Offensively, he may never be able to find his 2019 form, but he's having a good season defensively. In right field, he has a 10 Defensive Runs Saved and a 0 Outs Above Average in 449.2 innings fielded. Moreover, his Ultimate Zone Rating sits at 5.2, the highest in his career. A big reason for this is his incredibly strong arm, as you can see in the video below.
For his career, he has an 18 DRS in total in 3812.2 innings fielded. His OAA is significantly worse, as it sits at -10.
Another reason why it'd be a good idea for the Blue Jays to pick up Laureano is his contract situation. He's making $3,600,000 for the 2023 season, but has two more seasons of arbitration before becoming a free agent after the conclusion of the 2025 season.
Laureano also has two option seasons remaining, which means that the Blue Jays could keep him in Triple-A as he figures out his swing. Essentially, he could replace the recently departed Jordan Luplow.
Even if the Blue Jays can't unlock his 2019 form, he'd still be valuable to the team as he's a good defender with option years remaining. They'd of course need to win the claim (which seems unlikely) and someone would need to be DFA'ed, but Laureano could be a good addition for the stretch drive.
---
As always, you can follow me on Twitter, Instagram, and Threads @Brennan_L_D.
---