Report: Alek Manoah gives up 11 earned runs in his first Florida Complex League start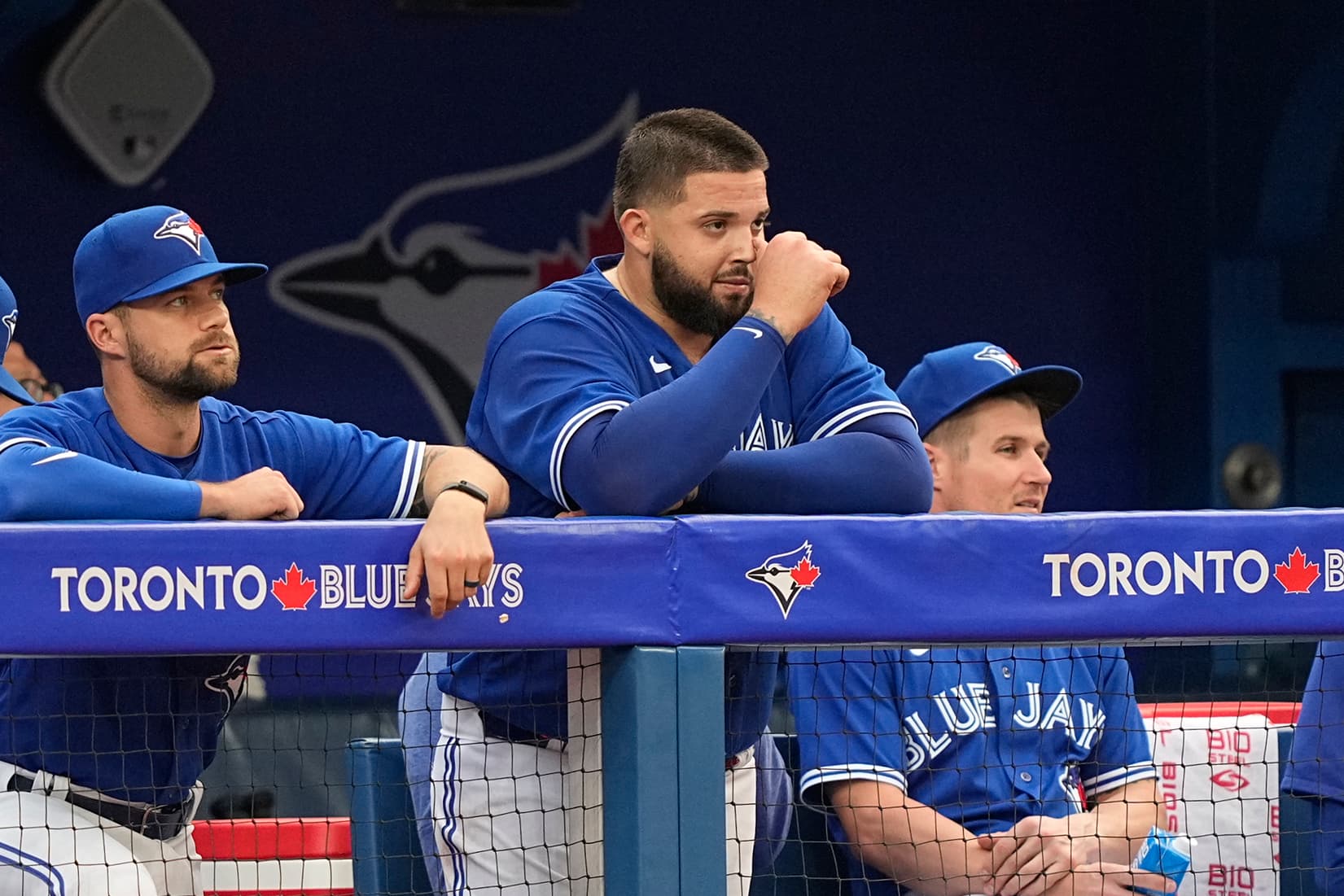 Photo credit:John E. Sokolowski-USA TODAY Sports
It was all quiet on the Alek Manoah front until just now.
Yup, you didn't read that wrong. In his first rookie ball start, Manoah got tagged for 11 earned runs on 10 hits in just 2.2 innings pitched. Obviously, it's just the first start in the pitching lab, but the early returns are not great. He's playing in a league as a pitcher that earned Cy Young votes last year. Some of these balls should not be put in play.
Some might point to some poor defence costing him some runs, but Manoah got a decent amount of support from his infielders. Giving up a lead-off single in the first inning, Manoah got two groundouts before a Hans Montero line drive drove the first run in. A strikeout closed out the first after that.
The start of the second inning was promising after the rookie Jays went up 5-1. After another ground out, Manoah got Joel Mendez to strike out for a quick two outs. But then, he issued a walk to Edinson Duran, then a pair of singles to drive another run home. To make matters worse, right after the Keiner Delgado RBI single, Manoah got tagged by Roderick Arias for a three-run shot that tied the game. A groundout closed out the inning.
That was not even half the scoring done on Manoah either. A walk to Montero was followed up by an Enmanuel Tejeda double. Manoah managed to strike out the next batter but then proceeded to issue an RBI single, another single, a 2-run RBI double, then a 2-run home run. After a groundout for the second out of the inning, that was curtains for Manoah's first start in the FCL.
The FCL is largely populated by 17-20-year-old players looking to establish themselves prior to single A ball. The two homers that Manoah gave up today were to players born in 2004. There's probably been a lot of tweaks to his delivery and pitching, which might contribute to the rough numbers that he's put up today against the baby Yankees. Still, it's less than ideal, and there's probably a lot more work to be done before Manoah is ready to come back up to the majors. Look for a couple more starts down in Florida with hopefully better numbers before another appearance in Toronto is warranted.