Ross Atkins' interview with Ben Wagner featured news on Pearson + Future Moves + Getting Prospect Ready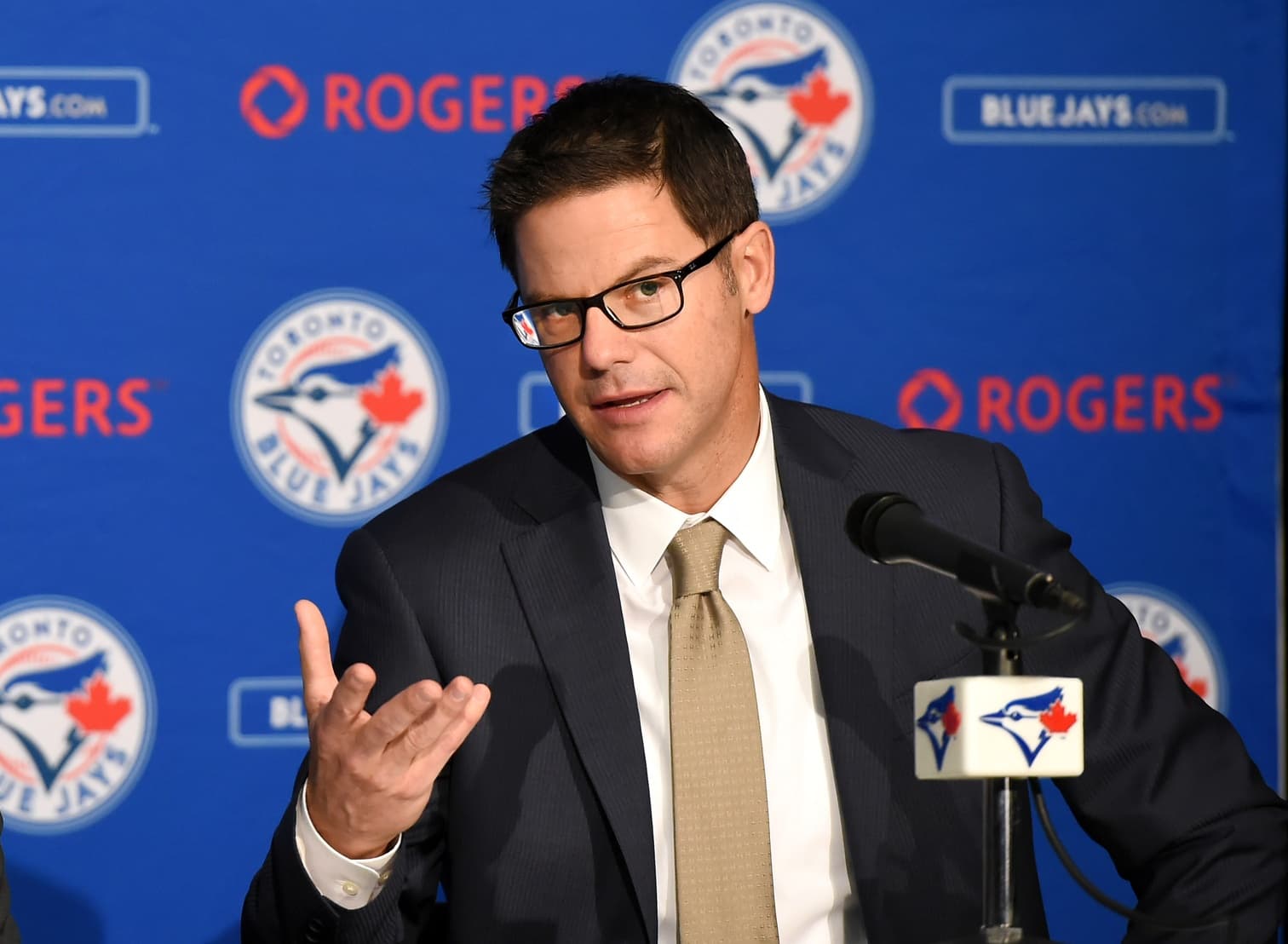 Photo credit:Dan Hamilton-USA TODAY Sports
During the fourth inning, Ross Atkins joined Ben Wagner on the Fan 590. Here are some notable points that I took away from that conversation.
Off-season efficiency:
When asked about how fast the off season was going post-lockout, Aktins mentioned that he was impressed with how ready every team was. He noted that had the Oakland A's not been ready coming out of the lockout, the deal for Matt Chapman wouldn't have happened. 
Unlike prior off-seasons where it would take days to get back to the Blue Jays, it took mere hours to get back to the Jays. Atkins called it more efficient as teams met deadlines and there was much less posturing.
When asked about how big the team is to orchestrate signings and trades, Atkins noted how much better the team has been connected since the pandemic started. It allowed the front office to be more creative as each person was thinking aloud. He jokes that it's never easy to finalize the move.
Matt Chapman and getting the prospects ready:
When pressed about Matt Chapman and how much better he makes the team, Ross Atkins said "[Chapman] is fun", but also mentioned how optimistic the team is about his bat. This segued into speaking about prospects such as Orelvis Martinez
(yes I spelled his name right this time)
and Jordan Groshans.
To answer Wagner's question, Atkins said:
"
you never wanna rely too heavily on transitioning potentially too quickly. You can maximize those opportunities, I'll let you call that stolen base [Danny Jansen threw out a runner]."
Atkins continued by saying that a team goal is to be in this position (sustainability), but you're not looking to rush prospects' development.
Rotation and developing young pitchers:
When asked about how deep the rotation is, Ross notes that the team does a great job of helping young pitchers improve. Not your Robbie Rays and Ross Striplings, but your Alek Manoah's and some of the prospects in last year's draft class like Ricky Tiedemann and Chad Dallas. Atkins went on to say that they have a starting six or seven when you factor in Stripling and Nate Pearson.
Plans for Nate Pearson:
After Katoh grounded out, Wagner directly asked Atkins about the plan for Nate Pearson:
"I think we'll be able to get him into a good position, where hopefully he's someone who remains a starting option for us over the bulk of the season."
He followed that up by mentioning other factors, such as the start of Pearson's season as well as the health of the team. They're also looking out for his workload, the only pitcher to have such concerns.
Future Moves?:
When asked if the bulk of the work is done, Atkins noted that while the bulk of the work is done, there'll still be opportunities to improve the team in the upcoming days. The General Manager also went on to say that they're in a good place.
Bullpen improvement comes from within:
Lastly, Wagner brought up the bullpen, to which Atkins said that the armbarn is in a pretty good spot.
"One of the best ways to improve [the bullpen], is internally with the guys that will be in Triple A and eventually even in Double A."
These bullpen options include Hagen Danner, Brandon Eisert, Kyle Johnston, and Adrian Hernandez.
(All prospects rank on my list, click to find out more)
Other notes:
Atkins also mentioned that there'll be ample time for Grichuk and that Cavan Biggio will be getting time in the outfield. As Grichuk was retired, the interview ended, but it was incredibly informative about the future plans of the team.
As always, you can follow me on Twitter @Brennan_L_D. I'm on a drive for 500 by the all-star break, so send me a follow! This was an absolute pain to transcribe.