Ross Atkins says four-man rotation isn't ideal, Blue Jays will prioritize adding a starting pitcher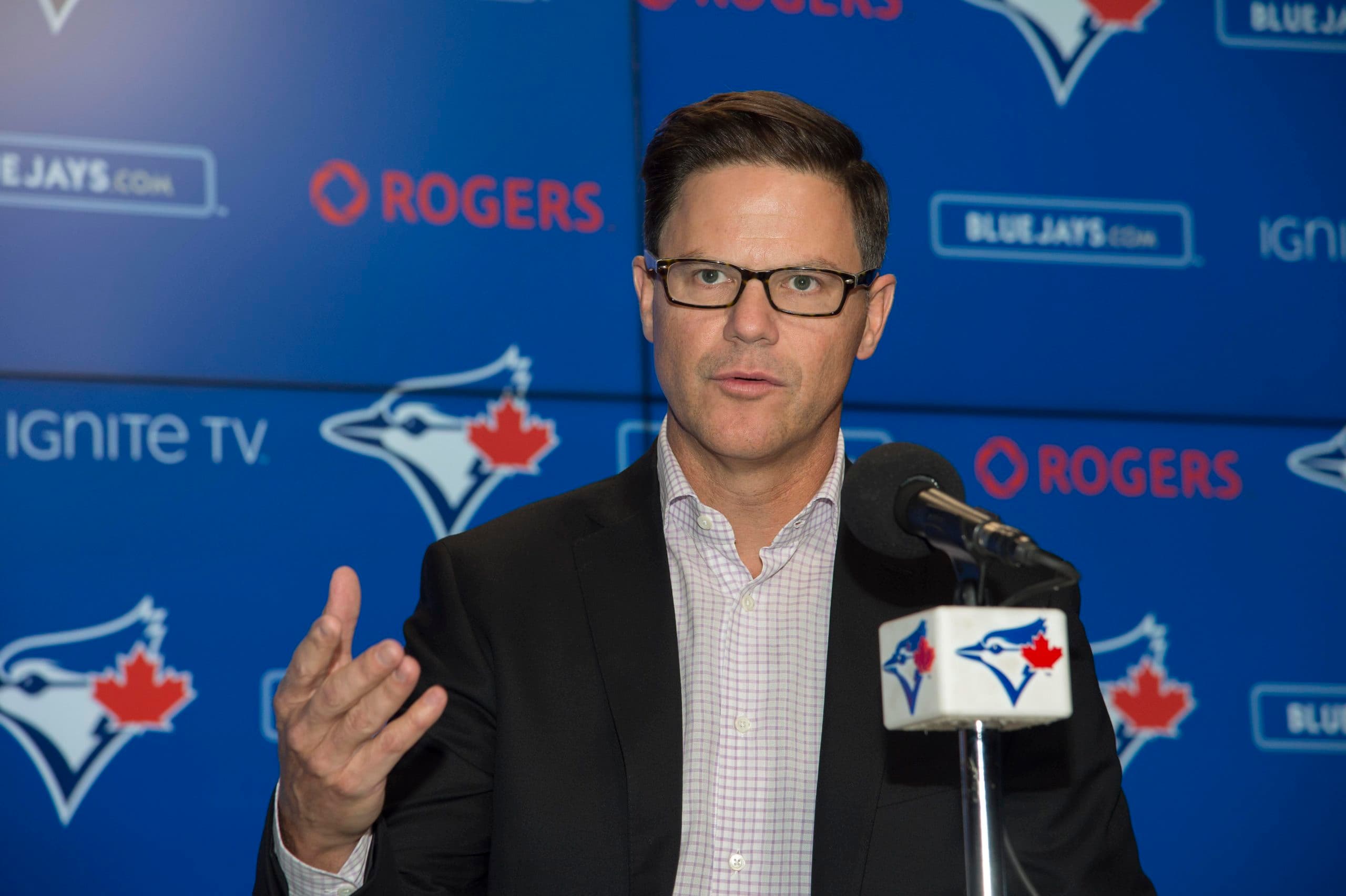 Photo credit:Nick Turchiaro-USA TODAY Sports
The San Francisco Giants will send ace Logan Webb to the mound on Wednesday while the Toronto Blue Jays will counter with a bullpen day involving Trevor Richards and Bowden Francis.
They've been rolling with a four-man starting rotation with bullpen days mixed in since Alek Manoah was sent to Dunedin to try to slam the reset button on his season earlier this month. Toronto's Opening Day starter went 1-7 over his first 13 outings with a shocking 6.36 ERA and is now working in the Florida Complex League.
Manoah's last start came on June 5 when he was lit up by the Houston Astros for six earned runs while recording just one out. Since then, the Blue Jays have remained above water with a 10-9 record but both of their bullpen days have resulted in losses along with the challenges that come in subsequent days with having to lean so heavily on relief pitchers.
Teams will inevitably have to use a shortened starting rotation over the course of a 162-game marathon but this isn't something that the Blue Jays want to keep doing for long.
General manager
Ross Atkins said on Wednesday
that the team could handle another turn or two through the rotation with the current plan and be OK but remaining with a four-man rotation is "not the goal."
He added
that the Blue Jays' priority ahead of the trade deadline will likely be to add another starting pitcher but the team has to "balance that with the progress of Alek Manoah and Hyun Jin Ryu."
There's no timetable for Manoah's return from the pitching lab in Dunedin and his
first game in the Complex League wasn't encouraging
. Ryu had Tommy John surgery last year and the most optimistic timeline has him back and pitching in the big leagues at some point in August. There's also no guarantee that either pitcher is back with the Blue Jays this season.
The Blue Jays came into the season with stronger pitching depth on paper than they've had in recent years but their fall-back nets haven't panned out for them.
Mitch White figured to be the internal replacement for Ross Stripling in the swingman role but an off-season injury derailed him from building up to a starter's workload. The Blue Jays traded for Zach Thompson in the off-season and he pitched so poorly with the Triple-A Bisons he was designated for assignment and cleared through waivers. Drew Hutchison signed a minor-league deal in the off-season but opted out to become a free agent a few weeks ago.
Starting with today's game, the Blue Jays will play 11 games in 12 days before the All-Star break. The off-day will make it much easier for them to get through the next couple of weeks with a four-man rotation but somebody will have to fill that role soon.
---