Ross Stripling was ranked No. 28 on Keith Law's Top-50 MLB Free Agents list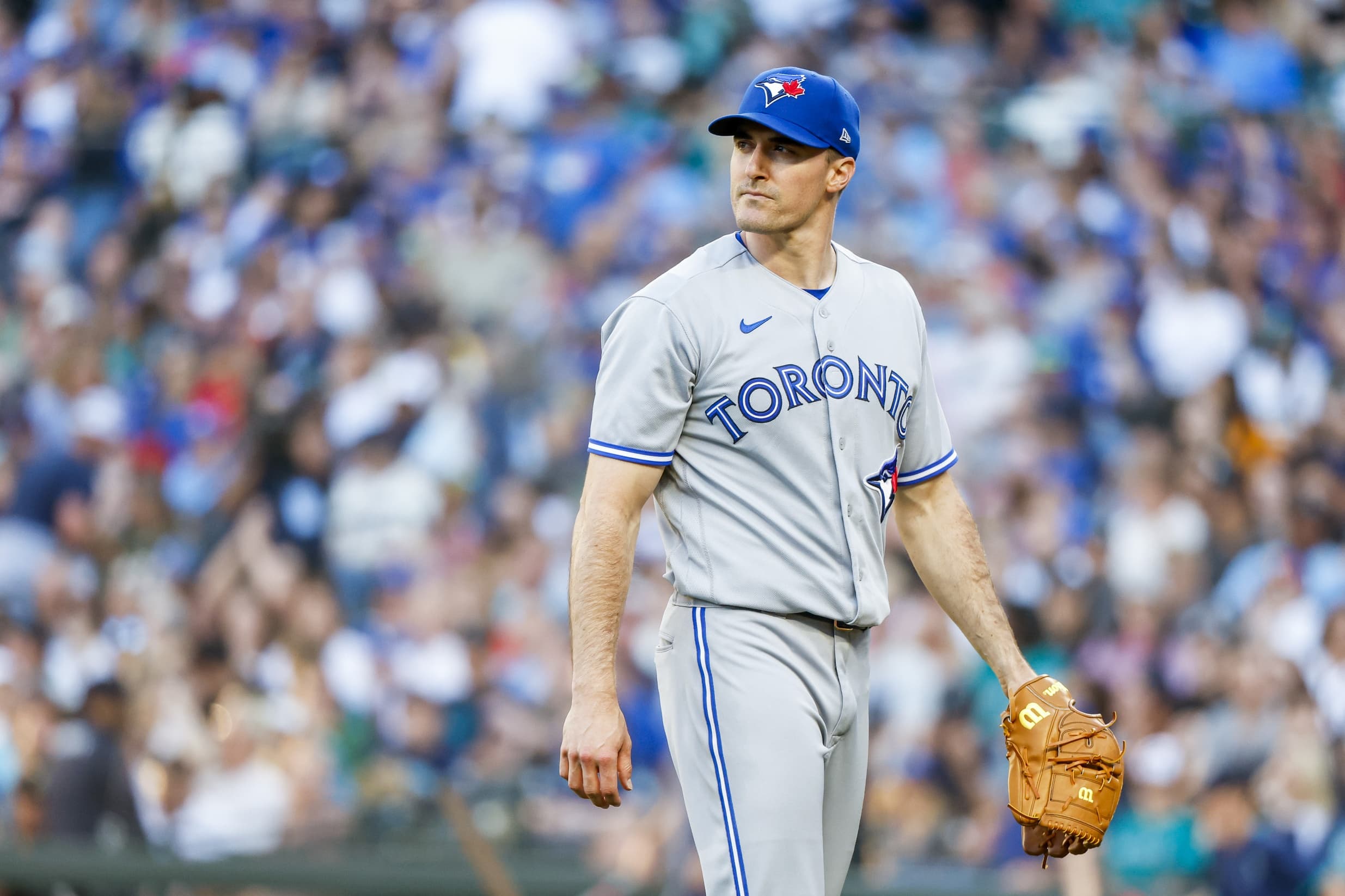 Photo credit:© Joe Nicholson-USA TODAY Sports
Law said that Stripling found success last season due largely to improved fastball command which led to him cutting down walks and keeping balls in the park. While he might not have success to the tune of a 3.01 ERA over 134 innings again, Law believes that Stripling will continue to bring value as a back-of-the-rotation arm moving forward…
He's been underpaid for years while he was stuck in the arbitration process, which doesn't do any favors to pitchers who've bounced between starting and relieving, but that's part of his value to another club – he's a perfect fifth starter/swingman, especially for a club that believes it has a pitching prospect who might break in during the season.

I wouldn't go over two years but I'd give him $12 million or so per.
The note about Stripling being the perfect pitcher for a team that has a pitching prospect that might break through is an interesting one for the Blue Jays, as Ricky Tiedemann could certainly be a part of the team's starting rotation at some point in 2023 after he saw success in Low-A, High-A, and Double-A in 2022.
If the Blue Jays were to qualify Stripling and he accepted, he would earn
$19.65 million on a one-year contract
next season. That might be a bit rich for a number five starter type, but spreading a similar amount of money out over the span of two years would be reasonable.
The parallel to draw here for the Blue Jays is Marco Estrada, who started off the 2015 season as Toronto's long-man in the 'pen and then became an effective starter for them during the season when their rotation was struggling. Estrada wound up inking a two-year deal worth $11.5 million and $14.5 million in 2016 and 2017 respectively, more money in total than the qualifying offer would have been but spread out to offer more flexibility.
The Blue Jays have Alek Manoah, Jose Berrios, and Kevin Gausman locked in as their first three starters but there are a bunch of question marks after that. Can Yusei Kikuchi rebound and be an effective starter? Can Tiedemann make the jump and make an impact as a rookie? Can the team find competent depth in the event that the rotation isn't as healthy as it was in 2022?
Having Stripling back provides some nice insurance for the rotation and spreading his money out over a couple of years gives the team more room to operate.
---