Roster moves galore, as Jay Jackson gets his release, Nate Pearson optioned to Triple-A, and more!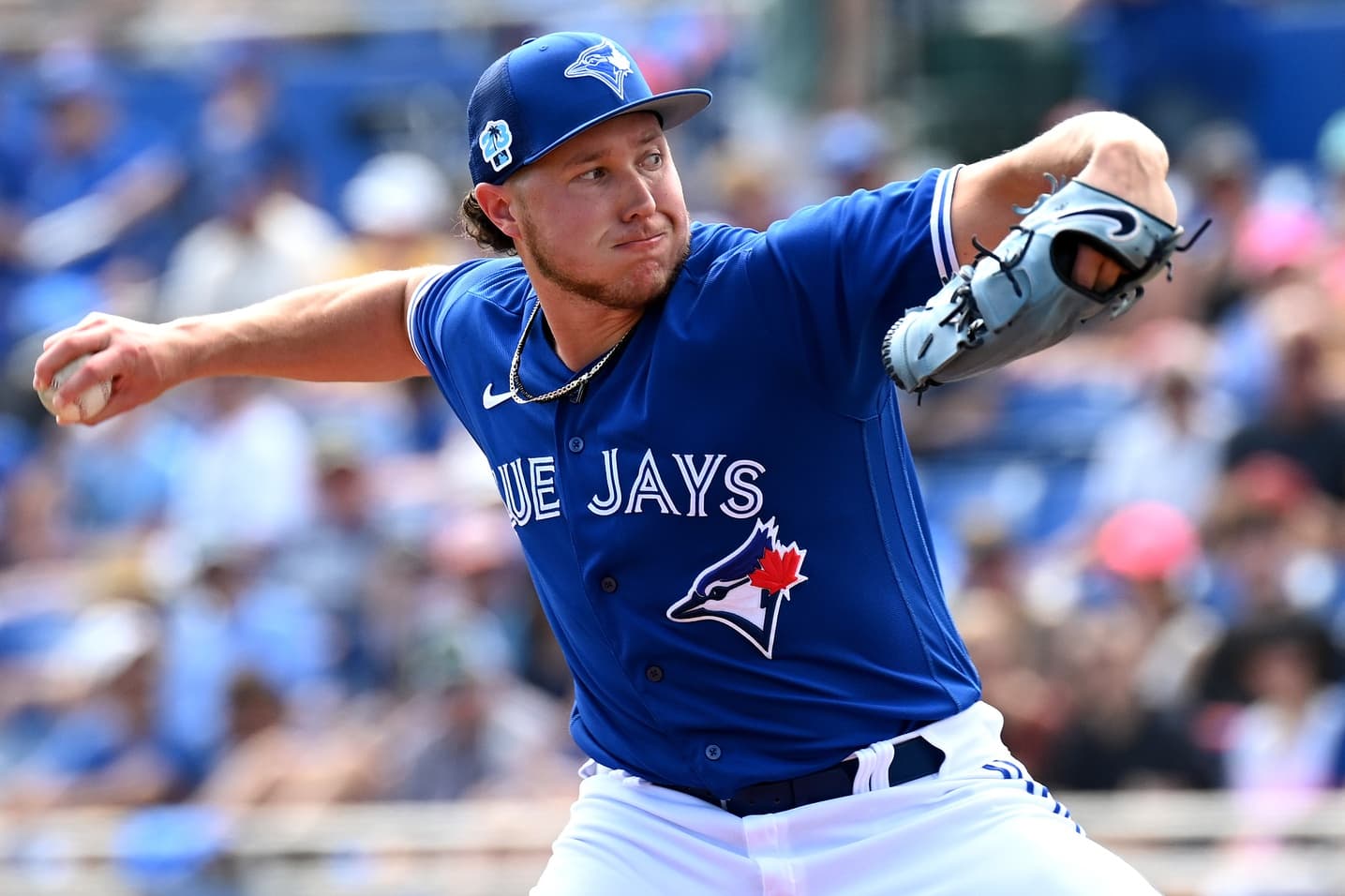 Photo credit:© Jonathan Dyer-USA TODAY Sports
Well, the Blue Jays' bullpen depth just got a bit weaker.
On Saturday afternoon, it was announced by Sportsnet's Ben Nicholson-Smith that reliever Jay Jackson was granted his release, as he would not be added to the roster.
The 35-year-old righty pitched 9.1 innings with the Blue Jays and didn't allow a single run. Moreover, he had 14 strikeouts facing just 37 batters for a 37.8 K%.
It's easy to say that a team will add Jackson to their 26-man roster, as he has major league experience and pitched well this sring.
Blue Jays roster cuts:
If Mitch White is to hit the injured list to start the season, it had appeared that spot would either go to Zach Pop or Nate Pearson. Well today, we got our answer as Pearson was optioned to the minor leagues.
That doesn't mean Pearson won't play a role with the 2023 Blue Jays. The 26-year-old flame-throwing right-handed pitcher struck out 13 batters in 8.1 innings pitched, and has a 3.24 ERA. This came after pure dominance in the Dominican Winter League over the winter. Pearson's talent has never been in question, but if he can stay healthy, that'd be a huge boost for the Jays.
Nate Pearson wasn't the only pitcher optioned, as Zach Thompson, Trent Thornton, and Thomas Hatch were also optioned to Triple-A. Moreover, there were several pitchers reassigned to the minors, like Luke Bard, Junior Fernández, Matt Peacock, and Bowden Francis.
The Minor League releases:
The Jays have also released several minor leaguers over the past few days:
C Chris Bec
RHP Alex Nolan
SS Hugo Cardona
OF Amell Brazoban
2B Cullen Large
RHP Nathan Witt
RHP Sean Rackoski
3B John Aiello
The former is the most notable, as Aiello had a 137 wRC+ in 366 plate appearances in 2022. For minor leaguers with 150+ plate appearances, this ranked second in the entire Blue Jays system
As always, you can follow me on Twitter and Instagram @Brennan_L_D. Let's hope that all these players can bounce back quickly!
---