Santiago Espinal is an everyday player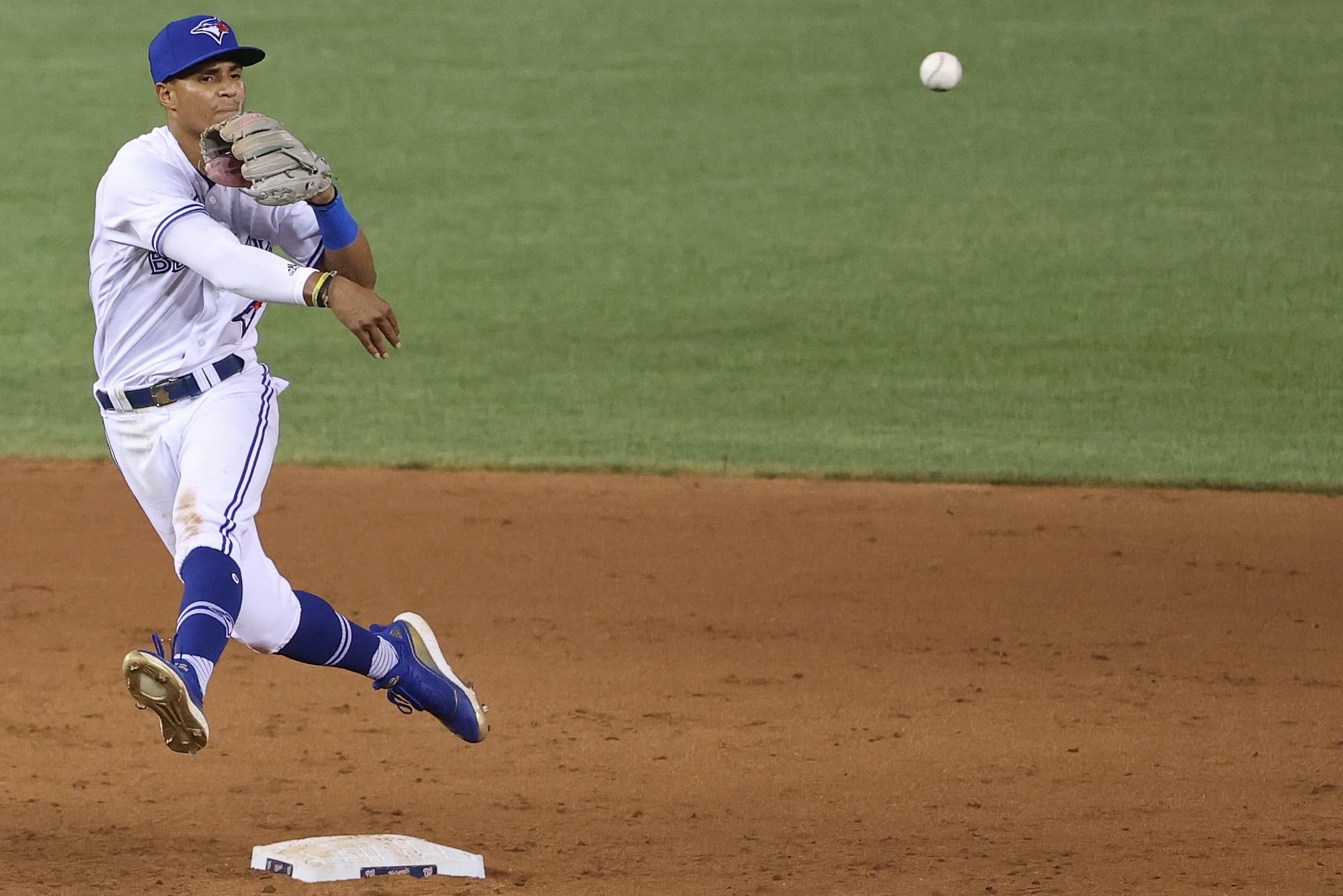 Photo credit:© Geoff Burke-USA TODAY Sports
If you follow me on Twitter or know me in person, you know that writing about specific players is my favourite type of article. While all the crazy happenings of trade deadline day unfolded upon us, I released an article on Sem Robberse.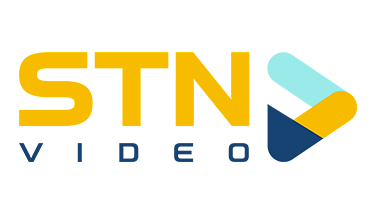 Now, I usually wait a week or two before releasing another article on a particular player, but I feel as if this one cannot wait. The player in question is not a prospect, he's here and he's beautiful.
His name is Santiago Espinal and he is the Toronto Blue Jays starting third baseman.
The beginning:
Before deep-diving into why Espinal is the perfect utility player, it has to be noted how the Blue Jays acquired him. Often there are winners and losers in a trade, this one was different though. On June 28th, 2018, the mediocre Blue Jays sent Steve Pearce to the Boston Red Sox for Santiago Espinal.
To his credit, Pearce was a pretty decent player while playing for the Jays. He was versatile and was an above-average hitter in a Blue Jays uniform. Boston would later go on to win the World Series against the Los Angeles Dodgers. Who was the WS MVP? Well, none other than Steve Pearce.
Santiago was never a top prospect, the 10th rounder in 2016 never ranked for Boston on Pipeline. He would eventually rank 23 for the Jays in 2018 before falling off the rankings in 2019. However, that doesn't mean Espinal didn't have the potential to impact a major league team.
This was noted in his 2018 Pipeline bio as he was projected to be a utility player at the major league level.
Oh boy, is Espinal ever the perfect utility player.
Early in the 2021 season:
Cavan Biggio was slated to be their starting third baseman. For a team with a potent hitting lineup but a weak left side of the diamond, this presented issues. Bo Bichette and Lourdes Gurriel's struggles at short and left field had already been noted, but Biggio was a second baseman. There were concerns about his arm strength, his range and his foot movement.
All of this turned out to be true as Cavan has struggled to stick at 3B. Currently, he has a -1 defensive runs saved, but his UZR (or ultimate zone rating) is a terrifying -2.9. Paired with his questionable bat, it was clear that the Blue Jays needed an upgrade at this position.
At the time, Espinal was not this improvement. While he always offered plus defence at third base, he was batting .247/.286/.615 in his 77 plate appearances before getting demoted on June 10th.
Upon his return, he took over 3B:
The Blue Jays have sent down a few players before and upon their return, they dominated. Namely Teoscar Hernandez and Lourdes Gurriel. However, if you told me that Espinal would return and somehow take over the starting 3B role, I would have called you crazy.
I've always been a fan of Espinal, but he was always profiled as a utility player. Man, was I ever wrong.
Let's compare Biggio and Espinal since June 15th. This was Espinal's first game back after returning from the minors. This day is also two days before Cavan Biggio ended his five-game "hit-like-Barry-Bonds" stretch upon his return.
In 114 plate appearances from June 15th to June 30th, Biggio had a 72 wRC+, a slash line of .214/.298/.625. Furthermore, he had a good walk rate of 11.4% but a concerning 23.7% strikeout rate. Since the 17th, this drops to a 60 wRC+.
Espinal in that time? He's had 65 plate appearances and has a 174 wRC+, with a slash line of .407/.462/.987. Not just that, he also had an even BB% and K%, both at 9.2%. While Biggio has a much larger sample size, it also proves that his bat for the past month and a half isn't up to MLB levels.
That's just the bat, what about their defence?
Espinal is so much better, and it's not even close. Biggio has a negative DRS or a zero (due to lack of innings) at every position except for right field. Espinal has a +6 DRS at third and his UZR is 2.5.
Need more proof of his fantastic defence?
Watch whatever this play was:
Espinal in the future:
I'll be completely honest, I don't think Espinal is the solution to their third base issue, but what the hell do I know? His defence at third base is absolutely fantastic meaning at worst he's a solid utility player. However, I am concerned about his bat. 
While he's batting .318/.366/.783 this season, his BABIP is on the rather high side at .369. He doesn't hit the ball particularly hard, as he only has a hard-hit percentage of 26.8%. In fact, 50% of his batted balls are considered medium hits.
I could be wrong, but I don't know how sustainable his hitting is. However, his BABIP is explainable. The reason why Espinal has such a high BABIP is that he is an all-fields type of hitter. He pulls the ball 37.5% of the time and hits it the opposite way 33.9% of the time. No shift? He's hitting .417 in 48 plate appearances. Traditional shifts? He's still hitting .313 in 48 plate appearances.
Conclusion:
Where do I see Espinal in the future? If I'm being honest, I have absolutely no idea. I can tell you right now that his defence earns him a spot as a utility player. Perhaps with full-time duties, his batting drops drastically. Maybe it's only so high because he only plays once every three days or so. Even still, his high BABIP can be explained by being able to go the opposite way.
I really have no idea where Espinal will end up in the future, all I know is as of right now, Espinal deserves to start at 3B every day and he's at the very least a fantastic defensive utility infielder.