Scouting Report: What the Blue Jays are getting in shortstop Paul DeJong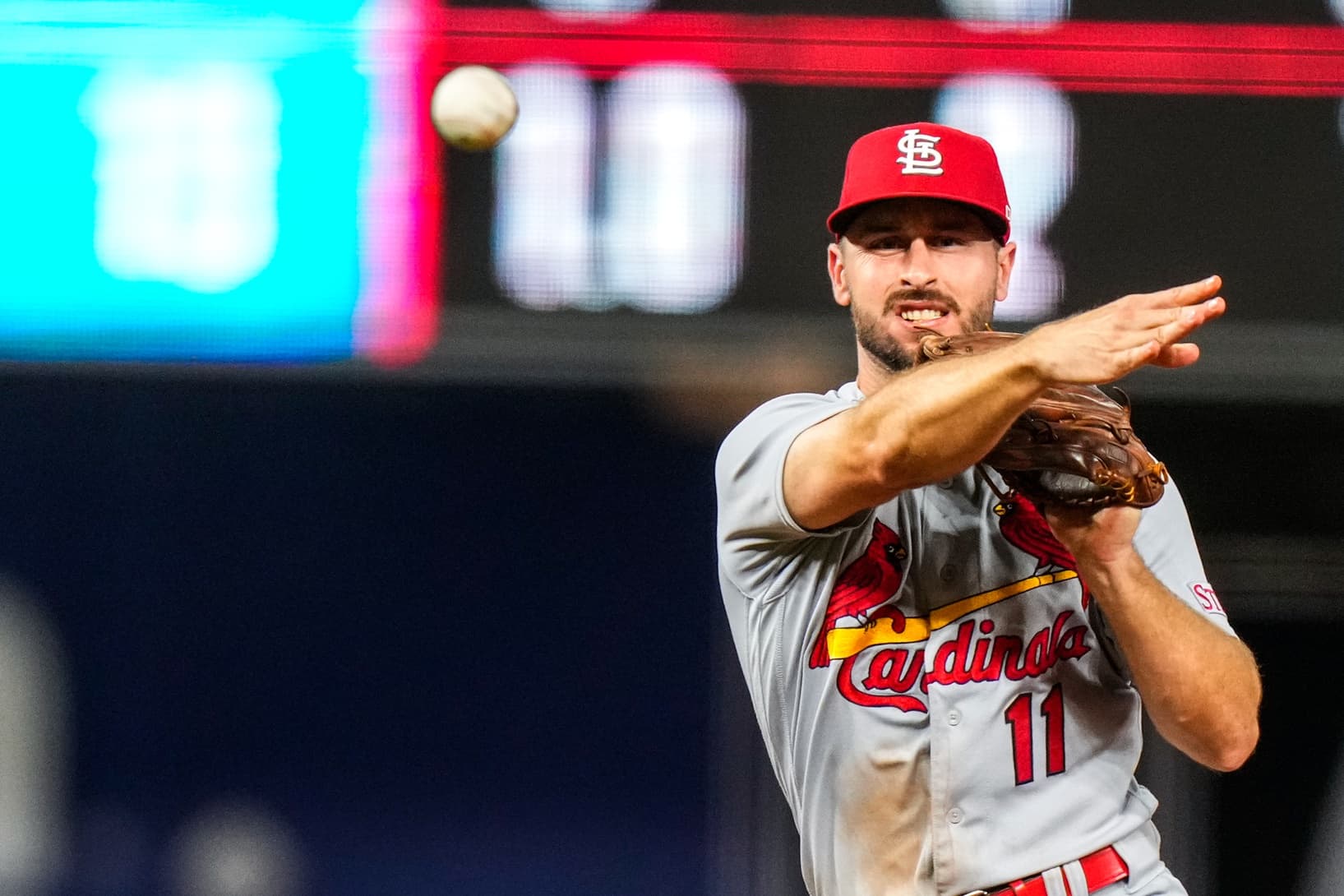 Photo credit:© Rich Storry-USA TODAY Sports
The Toronto Blue Jays went made one more move with the St. Louis Cardinals ahead of Tuesday's trade deadline, this time acquiring shortstop Paul DeJong in exchange for minor-league pitcher Matt Svanson.
Previous to this, Blue Jays shortstop Bo Bichette left the game with a knee injury, which has been determined as minor knee inflammation and is listed day-to-day. Despite the scare and the less-severe news, the Blue Jays felt the need to reinforce their lineup and assist the possible absent spot of Bo Bichette.
Out of Illinois State University, Paul DeJong was drafted twice, first in 2014 round 38th by the Pittsburgh Pirates and then moving up to the fourth round in 2015 where he was selected by St. Louis. Two major league clubs saw him as a big league fit, now in his seventh major league season, what does DeJong bring north of the border?
Paul DeJong is one of the low-key masterpieces in the St. Louis lineup and the infield. His makeup is just above average and his numbers this year are quite mediocre, however, his ability isn't fully reflected in solely this. This far in 2023, DeJong has a batting average of .233 and an on-base percentage of .279. He's recorded 65 hits, 13 home runs, and 32 RBIs. His main struggle so far this year is the strikeout factor, he has a 21-87 walk-to-strikeout ratio. While the numbers aren't always an accurate depiction of a player, DeJong is backed by his ability to play his game with exceptional baseball IQ.
The 6'0" 205lbs right-hander is an asset at the plate. His value comes from putting the ball in play and creating defensive lapses in both fields. His contact ability would be graded at a 70 on the 20-80 scale. DeJong has power and knows how to use it, he's able to take advantage of pitches in the zone, in his middle-in wheel house and launch with raw simple power. His ability to hit home runs is evident, however, that is not his approach. DeJong is disciplined and knows the zone, he has a 29% chase rate but will protect the zone at all costs.
Watching DeJong's at-bats, you'll notice his ability to make contact with any pitch placement, he's able to protect the lower part of the zone and below, fighting off low-changeups and putting those balls in play on a short game. If he does get beat, it's the high and in the heater. He uses all fields and will place base hits almost anywhere, where his power is ignited comes when the pull-side is activated and will occasionally stick center or left-center. His overall use of the entire field and ability to go the other way is above satisfactory. DeJong will naturally see more breaking pitches due to his hitting style, where he can win in at-bats is hacking at a first-pitch strike, fastball preferably. This season he has a 33% first-pitch swing rate compared to a 64% first-pitch strike rate.
Defensively DeJong is super sound and described as "silent-flashy." He's playing his position with ultimate athleticism, the ability to cover ground, and good situation awareness. He knows his secondary play before the primary play is completed and will act on that to put his team in a good scenario.
We've seen DeJong display vertical athleticism as well as quick twitch action from the glove side and backhand, complimented by a good arm. This season he has 93 putouts, 196 assists, only three errors, and a .990 fielding percentage. DeJong in an accumulative evaluation is a great fit for the Toronto Blue Jays shortstop position.
---