Sem Robberse dazzles, Orelvis Martinez has a good day at the plate, and more as the Blue Jays beat the Boston Red Sox 2-0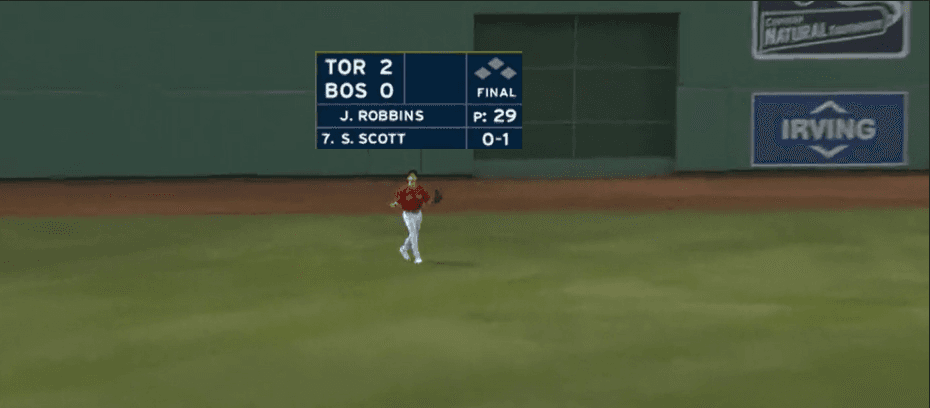 Last season, the Blue Jays had a 16-3 record against the trash Boston Red Sox. On Friday afternoon, their dominance continued.
Coming into the game, the Red Sox had a perfect 9-0 record, but that was promptly ended with a 2-0 defeat to the beloved Blue Jays.
Blue Jays Nation's player of the game: Sem Robberse
In only his second appearance of the spring, the 21-year-old Dutchman showed us why he's one of Toronto's best pitching prospects.
He struck out Christian Koss, Triston Casas, and Adam Duvall in his first inning of work (with a single to Christian Arroyo). In his second inning of work, he generated two ground balls, walked an MLB batter in Bobby Dalbec, and got Stephen Scott to flyout.
I've said it before, and I'll say it again, Robberse has the floor of a back-end of the rotation starter. He's also added muscle this off-season, which has seen his average velocity jump to 93-95 mph. On top of that, he's a pitcher with great command and nasty stuff. So yeah, keep an eye out for Robberse next season.
Things worth mentioning:
Orelvis Martinez
had a good day at the plate. In his first plate appearance, he drew a walk on a 3-2 count (embedded at the end of the article). In his second plate appearance, he hit a sharp double on a 3-2 count once again. He flew out for his third plate appearance, but it really looks as if he's improved his swing decisions.
Zach Thompson
had a bad first outing, but hot damn he has looked good since. On Friday afternoon, he pitched three hitless innings and struck out two. In fact, over his last six innings pitched, he hasn't allowed
a single base runner
, striking out five, during that time. It's likely Mitch White will start the season on the injured list, but Zach Thompson may have beaten him out of the job anyway.
Cam Eden
was arguably the best position player on Friday afternoon. He reached base all three times, with a walk, a hit, and an error (which should have been scored a hit). The 24-year-old has a great blend of speed and raw power, and a Triple-A start is likely for him in 2023.
Thomas Hatch
had a nice bounce-back outing on Friday afternoon. He pitched two innings, and allowed two hits, but struck out three and didn't walk a batter. His ERA sits at 19.64 for the spring, but the stuff has looked solid, especially on Friday.
Jimmy Robbins
followed up Sem Robberse, and looked solid. It started off with a walk, but he struck out the next two batters on
nasty
sliders that just kept sliding. After a hit gave the Red Sox runners on the corners with two outs, he got the final out on a ground out. In his second inning of work, a Red Sox lined out, before the next batter hit a single. However, Dalbec lined into a game-ending double play. Good outing from the 25-year-old.
Toronto's next game will be on Saturday afternoon at 1:07 PM when they take on the trash birds of the American League East. Enjoy Friday, everyone! Here's the Orelvis walk to kickstart your weekend!
As always, you can follow me on Twitter and Instagram @Brennan_L_D.
---