Should the Blue Jays trade for Ketel Marte?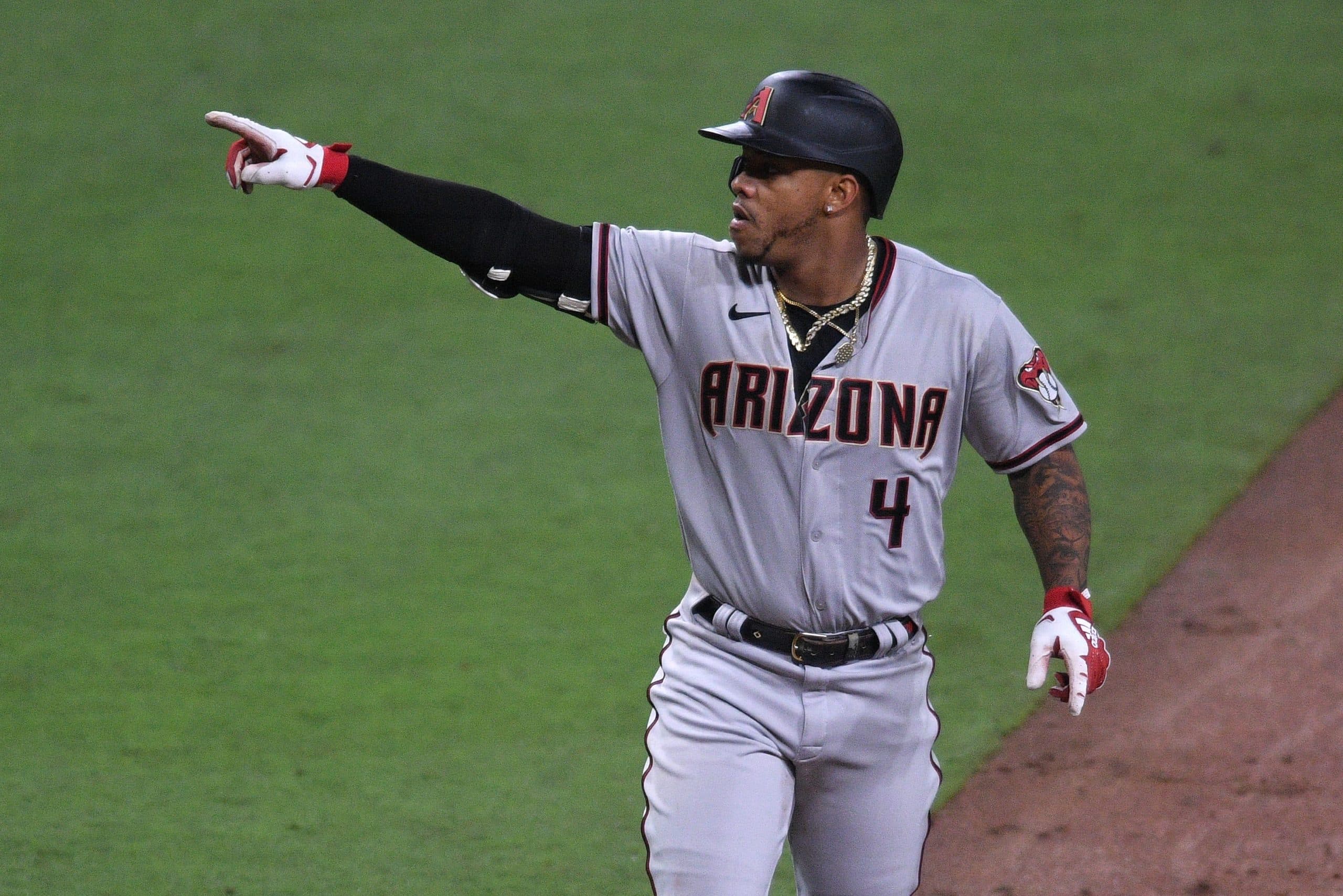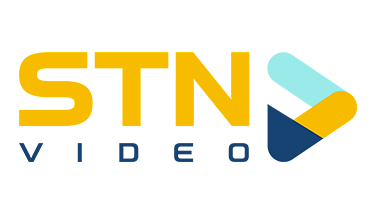 Why Marte? Well, he's a switch hitter and a second baseman, much like Jose Ramirez who the Jays are after to play second base.
Marte's bat:
Unlike Chapman, Marte's speciality comes with the bat. In 2745 plate appearances in the big leagues, he's slashed .287/.346/.802 with 70 homers. He also has a good eye at the plate, as his career walk rate is 7.9% with a strikeout rate of 14.9%.
Early Career:
After spending his first two seasons with the Seattle Mariners, he was traded to the Arizona Diamondback.  In his first three seasons (2015-2017), he slashed .265/.319/.679 with eight home runs in 968 plate appearances. In only his rookie season did he register a Fangraphs WAR (fWAR) over 1.0. It's safe to say that Marte was slightly above replacement level during this time.
His potential is showing:
Then 2018 happened. The second baseman/centre fielder slashed .260/.332/.768 in 580 plate appearances, which was actually slightly worse than his 2017 slash line of .260/.345/.740. So what made him so good in 2018? Marte hit 14 homers, nearly double his career total in the prior three seasons. His fWAR of 2.5 in 2018 was better than his accumulated fWAR of 2.2 in the prior three seasons.
From slightly above average to MVP calibre:
Coming into the 2019 season, it's possible to believe that his 2018 was a fluke, but then Ketel Marte finished fourth in NL MVP voting. The then 25-year-old slashed .329/.389/.981 in 628 plate appearances. Not only did his slash line improve drastically, so too did his home run totals, as he mashed
32
homers. In terms of wRC+, that is a 149, his highest in his career. Marte's fWAR totaled 7 in 2019, which more than tripled his prior four seasons.
COVID, Injuries
In 2020, he got into 45 games, or 75% of the 60 games scheduled during the COVID season. He slashed .287/.323/.732, but only put up two home runs in his 195 plate appearances. He noticeably finished with his lowest walk rate of his career, at 3.6% and his worst since his sophomore season's BB% of 3.9%. His 0.4 fWAR was also the lowest since 2016.
Marte had a bounce back season in 2021, where he slashed .318/.377/.909 and added 14 homers. While his home run total didn't match his 2019 total, Marte only had 374 plate appearances in his 90 games played, as injuries plagued his past two seasons. Marte's 16% strikeout rate was his worst since being traded to Arizona as well.
All things considered, when healthy, Marte is arguably an all-star calibre player in terms of his bat. The same could not be said for his defense, at least in 2021.
2019:
2021: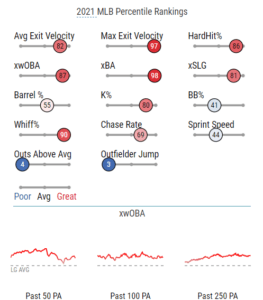 His defense:
As mentioned before, Marte plays both centre field and second base. One position he plays well, the other not so much.
Centre Field:
I use the advanced stat Defensive Runs Saved quite often in my articles. Usually, I highlight it when a player is a great fielder; however, the same could not be said for Marte in 2021. Playing 567.1 innings of his 696.2 innings in centre field, the then 27-year-old registered a staggering DRS of -15. His Ultimate Zone Rating sat at -2.4 with a Revised Zone Rating (basically the percentage of balls that should be caught) of.874, well below average.
It wasn't always this way, however. In fairness to Marte, he only regularly started playing the position in 2019, where he posted a DRS of 4. Also in that season, he had an UZR of 5.6 (with an impressive range of 3.3) and a RZR of .940, which is above average.
It's possible that injuries derailed his ability to play centre field.
Second Base:
Despite playing the majority of his time playing in centre field in two of the past three seasons, second base is Ketel's home. In his 1945.1 innings played at second base, he has a DRS of 20, including a DRS of 13 in 2018, where he played 989.2 innings. This is notable as this was prior to his move to a regular time centre fielder. 
DRS is an accumulating stat, so his DRS of 3 in 2019 in 462.1 innings as well as a DRS of 3 in 332.1 innings in 2020 don't tell the whole story. Furthermore, the Diamondbacks noticed that Marte's defense in centre field has drastically decreased, as they said he'll be a full time second baseman this season. 
He was also considered the best second baseman in baseball coming into the 2022 season, despite only playing 129.1 innings last season at the position.
Upsides:
Unlike the Chapman article, I'll be going over both the upsides of trading for Ketel Marte, while also mentioning the downsides.
Contract:
The Blue Jays love sustainability and one of the ways they build a sustainable contender is by keeping the payroll available to spend on big names. Much like Jose Ramirez, Marte is an all-star calibre player on a team friendly contract. In 2022, he'll make $8 million, In 2023, $10 million and in 2024, $12 million. If the Jays could pry the 28-year-old away from the Diamondbacks, they would have second base locked down for three years.
Could be cheap due to the past two seasons:
I wouldn't say Ketel's trade value has decreased since 2019, but there has been a slight decline since his 2019 all-star season. He certainly rebounded with the bat in 2021 with a slash line of .318/.377/.909, but his inability to stay healthy and the sharp decline in defensive ability at centre field is noticeable.
He wouldn't receive the same haul as say Jose Ramirez, but it's likely that the Jays would have to give up more for Marte than they did for Chapman. Is it worth it? I think so. However, there is one more way that the Jays could cheapen the cost for Marte, but you may not like it.
The team signed Madison Bumgarner in the 2019-2020 free agency (don't ask me why). He hasn't lived up to his contract thus far, especially with what he's offered the team. The Diamondbacks are a small market team (despite Phoenix being the fifth largest city in the states), so this contract could destroy any aspirations of making the playoffs. Perhaps to cheapen the cost of Ketel, the Jays take on his full salary.
Arizona is rebuilding:
Arizona doesn't have a lot going for them. The team finished with 52 wins, tied for the lowest win total in the MLB. Their farm system does rank 10th, according to Baseball America. Aside from Madison Bumgarner (again, why?), the team is filled with older players who are average at best. If the Jays send a package focused on younger players with control as well as prospects, it could benefit both teams.
Fits the Jays needs:
Do the Jays need a second baseman? No, Santiago Espinal and Cavan Biggio platooning at the position works just fine. However, it can be said that the Blue Jays desperately need a left handed bat. With Kyle Schwarber, Corey Dickerson, and Eddie Rosario signed, their options for the left handed bats that play in the outfield are incredibly limited.
Marte fits a few of those needs, as he is a switch hitter and could play in centre field if Springer gets injured. To offset the cost for Bumgarner, the Jays could offer a certain outfielder who has less term as well as prospects and young players with control.
Downsides:
Like Chapman, there are downsides to trading for Ketel Marte. Let's go over them.
His lefty splits are weaker:
I was doing some research yesterday and noticed something. The 28-year-old is noticeably better at batting righty, despite usually batting left. Career wise, he has a .278 average and 37 home runs in 1850 plate appearances as a lefty. As a righty, he has a .306 average with 33 home runs in 894 plate appearances.
In 2019, he had an average of .328 with 20 homers in 403 plate appearances as a lefty. As a righty, he hit .333 with 12 home runs. It's a pretty balanced number, but he seemingly hit for more power batting right.
However, a glaring issue appeared in 2020, as his stats declined drastically batting lefty. Marte hit .233 with a homer in 141 plate appearances as a lefty. This is a shocking contract as the 28-year-old hit for a .423 average with a homer in 54 plate appearances as a righty. A small sample size of course, so let's take a look at his 2021 numbers.
Despite the bounce back season in 2021, it was still a problem. As a lefty in 2021, he hit .286 with six home runs in 259 plate appearances. As a righty, he hit .387 with eight home runs in only 115 plate appearances. While his lefty average isn't poor in the slightest, it shows a trend that must be taken into consideration.
Injuries:
I was curious to find Marte's injury history and asked this question on the Dbacks subreddit. Reddit user u/SkipOldBaySeasoning mentioned that Marte started getting injured once they replaced the real grass with turf. Chase Field replaced their grass with turf at the start of the 2019 season. Prior to the replacement, Marte was on the MLB IL twice, once for a sprained thumb in 2016 and once for Mono.
Despite playing on turf in 2019 and beyond, Marte stayed relatively healthy until the end of the 2020 season, where he had a stint on the IL for left wrist inflammation. Last season was a different story however, as he missed significant time with hamstring injuries (both his left and right hammies, oof).
This could explain why the Diamondbacks plan to play him at second base this upcoming season, but it's important to note that Rogers Centre also uses turf.
Should the Blue Jays trade for him?
Personally, I'm leaning towards no. There's no argument that Marte is a great player, but due to the turf and his decline batting left-handed, I'm skeptical. Not just that, but the fact that he's been valued as one of the best second basemen in the game makes his value incredibly high. He'd certainly fit in on this team, but the Jays are better off pursuing Jose Ramirez come the trade deadline.
As always, you can follow me on Twitter @Brennan_L_D. Would I be happy if the Jays traded for Marte? Absolutely, I just think the downsides are worrisome. Unlike the Chapman article, this one was not written in the spur of the moment , hence why it is so long.