Sizing up the American League East: The Tampa Bay Rays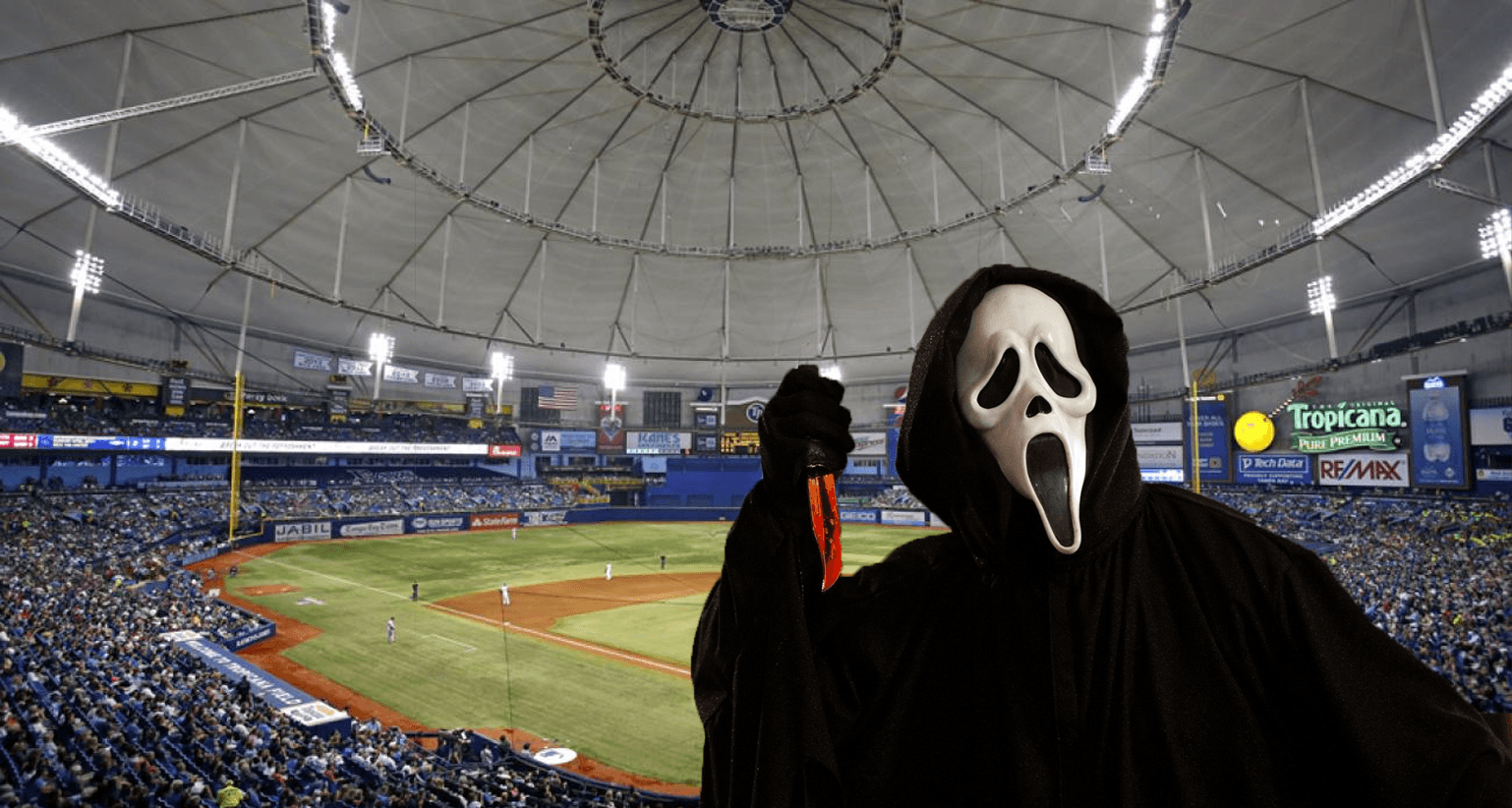 You just know that somehow, the Rays will use their small market dark magic to pull out a 115 win season. In fact, their infield is by far the best in the AL East in my opinion. Let's take a look at that infield, shall we?
Infield:
Mike Zunino (Catcher)
Francisco Mejia (Catcher)
Ji-Man Choi (First Baseman)
Brandon Lowe (Second Baseman)
Wander Franco (Shortstop)
Yandy Diaz (Third Baseman)
Taylor Walls (Utility)
Mike Zunino strikes out a lot (35.2%), and his slash line wasn't great, as it was only .216/.301/.860, so why did Zunino have a wRC+ of 134. Well, he hit 33 bombs as a catcher. Not just that, but he also had a DRS of 7, which happens to be his third lowest in his nine year career. He also had the 5th most Runs Extra Strikes, a pitch framing tool used by Baseball Savant, of 6. He is by far the best catcher in the AL East, potentially even the league. Mejia is also the perfect backup catcher, as he had a slash line of .260/.322/.738 and a 2 DRS.
Thankfully for the rest of the league, Ji-Man Choi isn't the best 1B in the league. He had a slash line of .229/.348/.758, but only had a fWAR of 0.9 in 2021. In fact, his career best fWAR in a single season was only 2 in 2019.
Brandon Lowe hit 39 home runs in 2021 and finished with a slash line of .247/.340/.863. He had a -7 DRS, but again, he produced offense at an all-star rate (somehow it went to Wendle?) and he is only 27? Lord help us.
Wander Franco will be 21 in the 2022 season and had a fWAR of 2.5 in only 70 games. He only struck out 12% of the time, had a slash line of .288/.347.810 and added 7 bombs. I also forgot to mention he had a DRS of 6 at shortstop. Please stop, Tampa.
Moving away from their three all-stars and a Ji-Man, we have Yandy Diaz. He slashed .256/.353/.740 and added 13 home runs. He also had a -9 DRS at third base, although that was not his most played position in 2021. If the Rays were looking to upgrade their infield, third base would be the spot.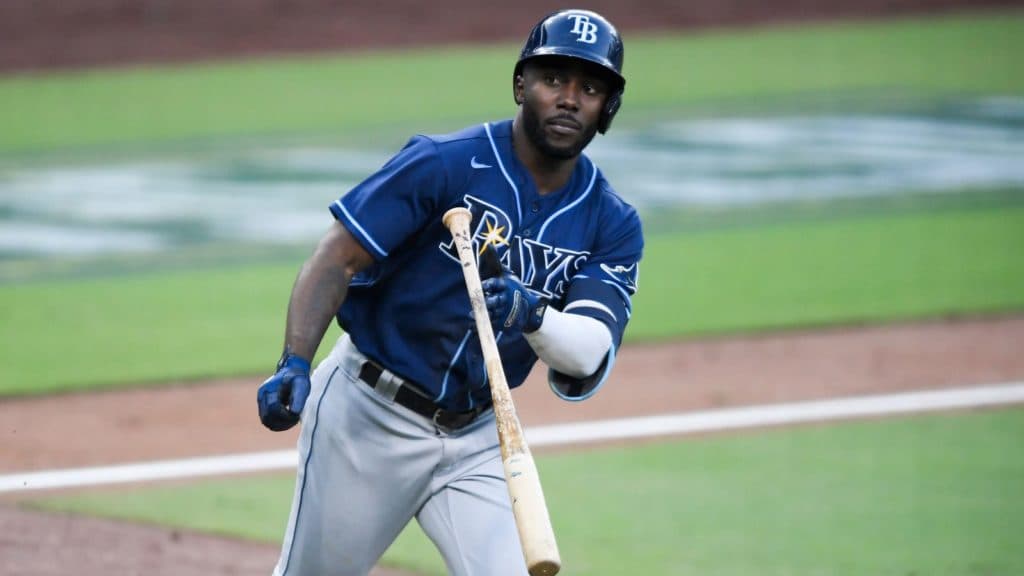 Outfield and Designated Hitter:
While the Rays infield is the best in the AL East, their offense does suffer due to a sub par outfield. However, their outfield defense is absolutely fantastic.
Manuel Margot (Right Field)
Kevin Kiermaier (Centre Field)
Randy Arozarena (Left Field)
Austin Meadows (Designated Hitter/Outfield)
Brett Phillips (Backup Outfielder)
Starting with Manuel Margot, the 27-year-old right fielder slashed.254/.313/.696 in 464 plate appearances. He added 10 home runs and finished with an fWAR (Fangraphs WAR) of 1.4. He was great defensively, as he racked up a 13 DRS playing in all outfield positions last season. This included a DRS of 6 in right field in 656.2 innings.
Moving from one strong defender in a corner outfield to a strong defender in the centre, we have the thief, Kevin Keirmaier. To put it frankly, he isn't anything special with the bat, as he slashed .259/.328/.716 with four home runs. This included a strikeout rate of 25.4%. However, defensively he registered a 13 DRS and 7.3 UZR in centre field. This is due to his incredible range and speed.
The last protected starter is Randy Arozarena. Unlike Kiermaier and Margot, the 26-year-old left fielder is strong with the bat, as well as being defensively sound. He slashed .274/.356/.815 while adding 20 home runs in 604 plate appearances. While his career K% of 27.9 is on the high side, he has only played 183 games in his MLB career, and that may decrease with more experience. Furthermore, he registered a 7 DRS in left field, playing 612.1 innings in 2021.Oddly enough, in right field, he had a -4 DRS.
Moving on to the projected DH, we find Austin Meadows. The 26-year-old was acquired along with Tyler Glasnow and Shane Baz from the Pirates for Chris Archer, which is arguably the worst trade in MLB history. Meadows broke out in 2019, slashing .291/.364/.922 with 33 home runs. In 2021, his slash rate dropped to .234/.315/.772 with 27 home runs. If he can find his 2019 form, watch out, AL East.
I'm only including Brett Phillips for two reasons:
He's just an enjoyable player to watch, even though he isn't a great player.
Verdict:
I will rank them as the third best offense in the American League. While they have the best infield, two of their infielders don't produce numbers with the bat. However, if Meadows can regain his 2019 form, Tampa would be considered second best, maybe even the best.
As always, you can follow me on Twitter @Brennan_L_D. In the last article of this series, we will compare the Blue Jays position players to the rest of the division.