So, who's starting in place of Steven Matz?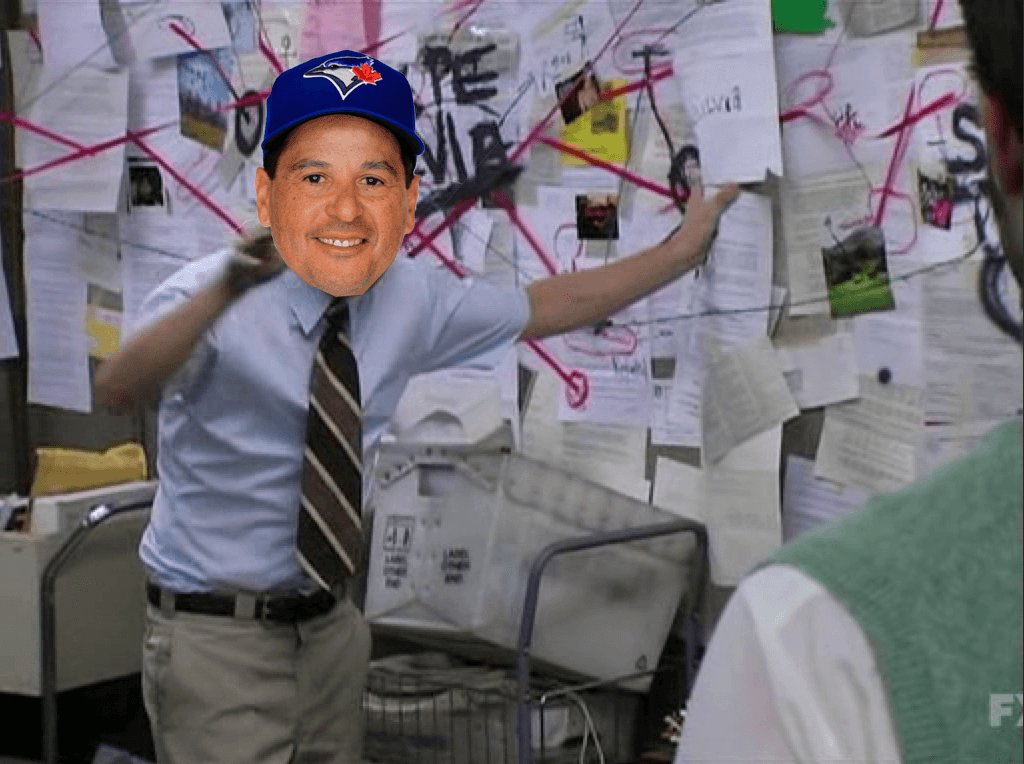 Steven Matz tested positive for COVID. This now leaves an open start in the rotation and begs the question, who will start in the third game against the Yankees on Thursday? 
Bullpen day:
I find this highly unlikely. The Jays have 13 games in a row from the 8th of June until the 20th. To me, wasting bullpen arms that have struggled since the end of April is not a wise decision. Their designated long man and my favourite pitcher on the staff, Trent Thornton, is likely not stretched out to go more than a few innings.
This bullpen has also been incredibly shaky, especially during the past three weeks. There have been at least seven games by my count that have been lost due to the bullpen. Why expose them to further work when you have four options available in triple-A?
I think that a bullpen day is admitting defeat which shouldn't be happening against a fellow AL East rival who is currently chasing you.
TJ Zeuch:
Following Zeuch since he was drafted in 2016 is… difficult. I do actually like Zeuch and I believe that the Blue Jays management does as well. With all that being said, his AAA season has been at best, okay.
He has 35 IP in triple-A this season and owns a 4.37 ERA. His FIP is essentially the same at 4.38 with an xFIP of 4.61. That's not terrible by any means and if not for another pitcher, I could see him being called up.
There is one issue however, and that's the fact that in 12 IP in the MLB this season, he has an ERA of 6.75. That is not good. To compile the issues, he has a K/9 of 4.50 while owning a BB/9 of 5.25. For a ground out type of player, his flyball % is 45.5% which is scary to me.
One thing to note, however, is that those numbers in the minors are much better. His K/9 in triple-A is 6.17, his BB/9 is 2.06 and his FB% is 28.7%. If he can translate those numbers to the MLB, he could be an efficient MLB pitcher even without a strikeout pitch.
Nick Allgeyer:
To cut straight to the chase, I believe Allgeyer is the least likely to get the call-up. He was called up once already this season after a pitcher got injured for the 30th time, but never appeared in the game. 
Before being called up, Allgeyer threw 12 IP only allowing 2 ER. This was good enough for an ERA of 1.50. His BB/9 during this time was 3.75. Not great, but you can work with that. Upon his return to AAA, he has 19.1 IP in five games allowing 13 ER. His ERA during this span has hit 6.05 while opponents have a 1.035 OPS against him. Furthermore, he's walked 15 batters for a BB/9 rate of about 7.
His BB/9 dissuades me from wishing he was called up. His ERA has jumped considerably since his return and he can't figure out the walks. I think Allgeyer being called up is less likely than a bullpen day.
Anthony Kay:
From the least likely call-up to the most likely option. Anthony Kay is much better than the statistics suggest. While his numbers show that he has struggled in the MLB this season, it does not describe how awful the defence has been behind him.
He currently possesses a 6.62 ERA in 17.2 IP in the majors this season, but his xFIP is a rather low 4.29. This is how you can tell a pitcher is getting screwed over by his defence. His AAA ERA is 9.95, but on the part of the rehab assignment the ERA is a tad bit inflated. His minor league FIP this season is 4.75 with an xFIP of 4.99.
The only issue with Kay however is the walks. In 12.2 IP this season in the minors, he has 7 walks. In the majors, he has 10 walks in 17.2 IP.
Kay is a good pitcher, but his prominent issue thus far is not being able to get that final strike. With this, I believe he will be an effective major league pitcher.
Nate Pearson
:
Nate Pearson is who I
want
to be called up. After being declared the Jays' number one prospect two seasons in a row, a casual fan would assume he should be pitching in the majors already. However, there has been one issue with Nate, freak injuries. In 2017, he got hit with a line drive breaking a bone in his arm.
There have been other injuries, which leads to why he's not had a great season in the minors. After a groin injury in spring training, he worked on his delivery pitching mainly out of the stretch while changing his mechanics. This has resulted in struggles locating his fastball.
So why Nate Dogg? In his last outing on the 10th, Nate went 5 IP with 0 ER and 6 K. He walked 3 and gave up 3 hits, but overall he showed improvements from his last start. I also believe there is a good chance that he pitches out of the pen for the rest of the season so Pete Walker can continue to keep an eye on him. The ultimate goal with Pearson is for him to be a starter, but there is no issue in becoming a high leverage reliever while working with the best pitching coach to fix his mechanics.
While writing this blog, the Jays got walked off (again), meaning that this took me A LOT longer than I had anticipated as I was arguing with folks on Twitter. You can argue with me @Brennan_L_D.