Steven Matz reportedly turned down a multi-year offer from the Blue Jays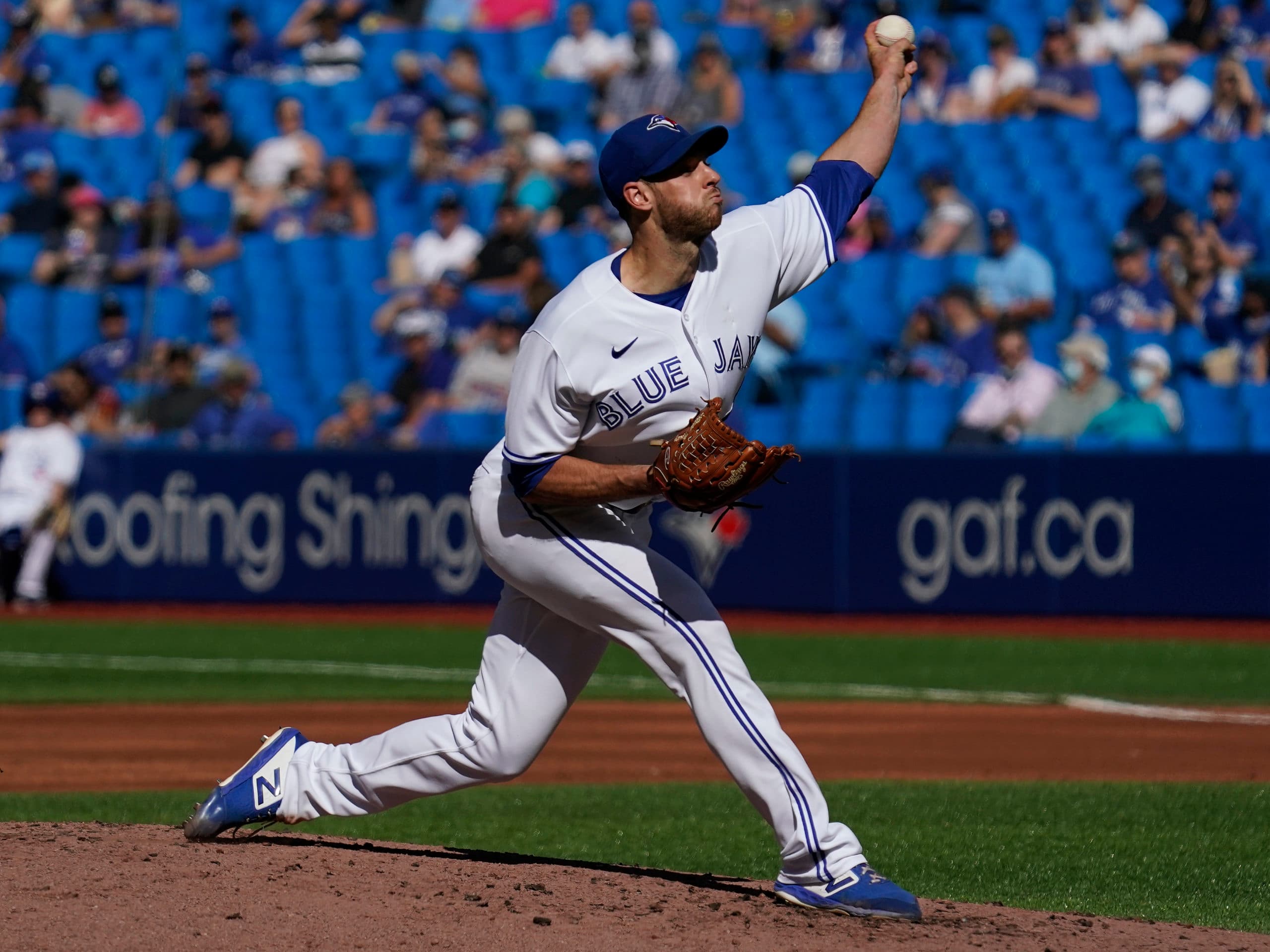 Photo credit:Credit: John E. Sokolowski-USA TODAY Sports
The Blue Jays announced that they extended qualifying offers to both Marcus Semien and Robbie Ray on Sunday, which comes as no surprise given the seasons that they just had.
Toronto's other free agent, Steven Matz, was a more difficult case.
Matz was acquired by the Blue Jays last winter after he put up a horrendous season (a 9.68 ERA over nine outings) with the New York Mets. Though he had a few rough patches, Matz was largely solid for the Blue Jays, putting up a 3.82 ERA over 29 starts.
Still, despite the solid season, the Blue Jays ultimately decided not to give Matz a qualifying offer, which would guarantee him an $18,400,000 salary in 2022 if he chose to accept it. While they didn't want Matz on an expensive one-year deal, the Blue Jays did offer the lefty a multi-year deal, which he declined, according to Jon Heyman.
Matz will now be able to test the free-agent market without having a compensatory draft pick attached to him.
Matz was paid $5,200,000 last season and provided great value for that dollar figure. I figure that the Blue Jays offered him a two-year deal somewhere in the ballpark of the Tanner Roark contract from a couple of years back, which was worth $24,000,000 over two years.
It makes sense that the Blue Jays didn't opt to qualify Matz because he more than likely would have accepted the offer, leaving the team with a back-of-the-rotation starter with a pretty significant injury history getting paid a hefty salary.
Given the way the starting pitching market looks to be unfolding early on, the Blue Jays can do a lot better with $18,400,000 this winter than simply throwing it at Matz right off the hop. Last week, the Cincinnati Reds put Wade Miley, who put up a 3.37 ERA over 28 starts in 2021, on waivers because they didn't want to pay his $10,000,000 team option for 2022 or be tagged with the $1,000,000 buyout.
This is only one transaction by one team, but it starts to paint the picture of how cheap teams are out there. The Blue Jays found Matz, a diamond in the rough, last winter, and it's pretty safe to assume they can find another one or two from a team looking to shed some salary this winter.
Other starting pitchers who didn't get qualifying offers were Colorado's Jon Gray, San Francisco's Anthony DeSclafani, and Chicago's Carlos Rodon. DeSclafani put up a 3.17 ERA for the Giants in 31 starts and Rodon was an All-Star with a 2.37 ERA over 24 starts for the White Sox.
These pitchers getting turned loose without qualifying offers goes to show that teams would rather slow play the market and see what they can find for cheap rather than immediately committing $18,400,000 right off the hop.