Steven Matz was an ace, the bats fall asleep in the nightcap, Blue Jays split double header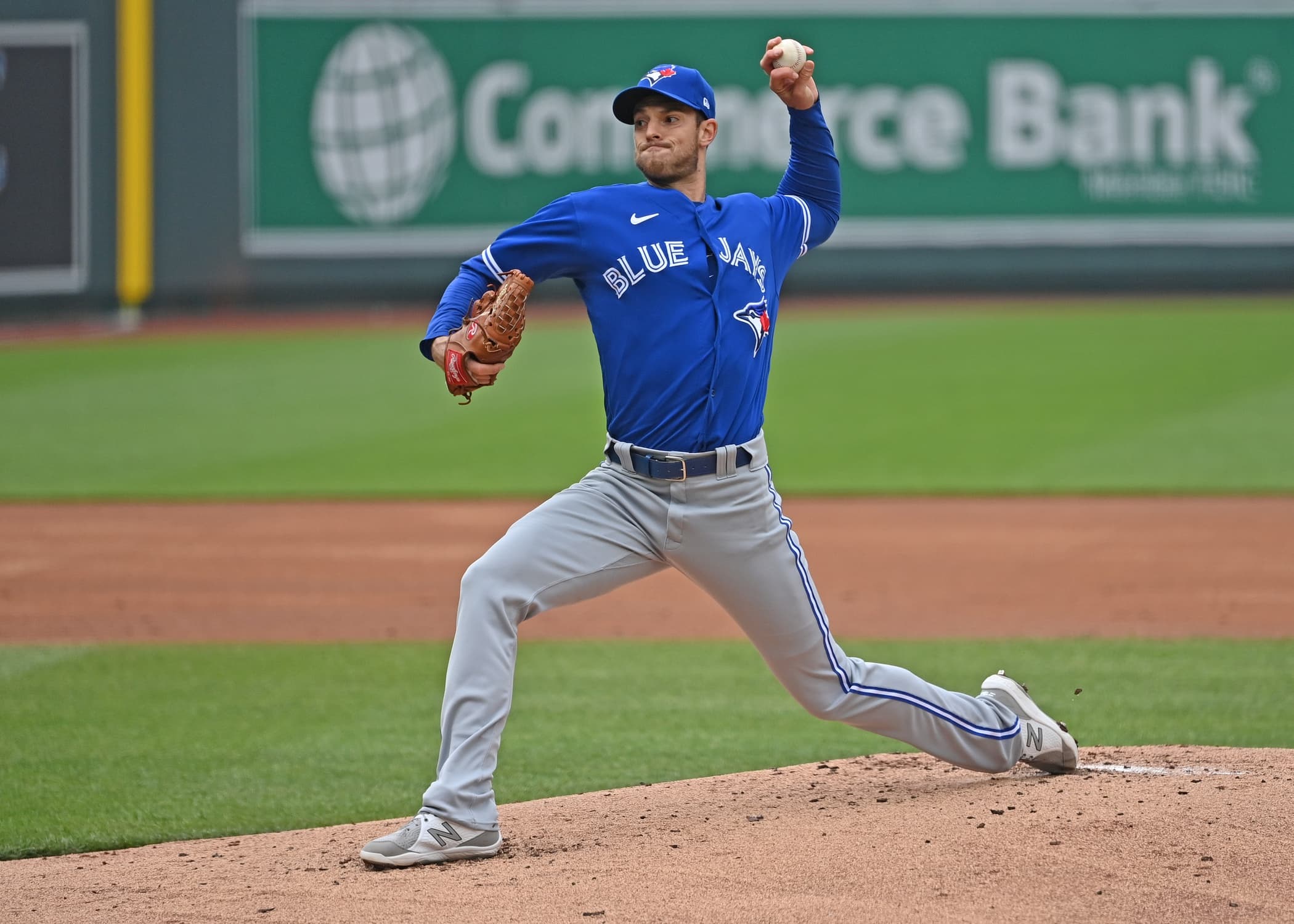 Photo credit:© Peter Aiken-USA TODAY Sports
That was quite a long day of baseball and we're back to where we started!
Things worth mentioning…
Steven Matz continues to be extremely good, which was the big thing to draw from today. Matz made his third start of the season in the first game of the double-dip and flirted with a, abbreviated no-hitter, holding the Royals to fuck all until the sixth inning when Nicky Lopez hit a Royals-esque bloop single. Matz would end up going six innings, allowing one earned run on two hits while striking out five. His ERA is 1.47 and the Mets look stupid for giving him to the Blue Jays in exchange for a bag of magic beans.
The Blue Jays put up five runs on Mike Minor and the Royals, led by a Lourdes Gurriel first-inning double, Jonathan Davis' first dinger (and hit) of the season, which was as big as Lake Ontario, and a bomb from Vlad.
The second game was a bit limp-dick after the first, to be honest. Tommy Milone got the start and allowed a couple of runs over two-and-one-third innings, and the bullpen locked things down until the bottom of the seventh when Sal Perez took Joel Payamps to centre field to walk the game off.
The bats didn't really show up in the nightcap. Alejandro Kirk hit a double in the second to drive in a run and Lourdes Gurriel hit a sac fly in the fourth. The second game also didn't feature a hit from Vlad, and that's only the second time we've been able to say that this season. You probably expect a better result when Ervin Santana is starting, but, such is life.