Sunset on the Farm: A Wrap Up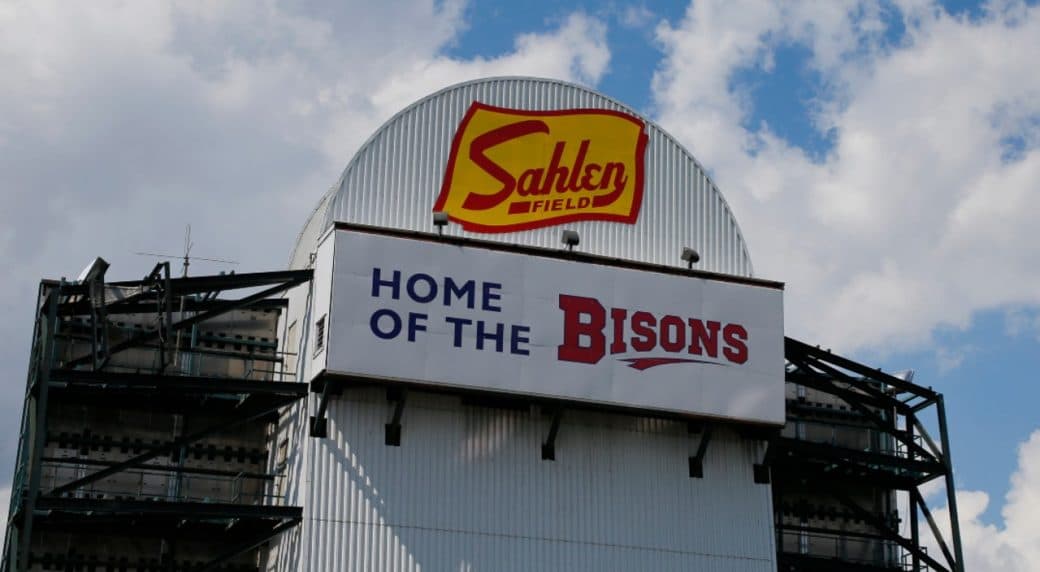 Obviously, we're somewhat limited in new news so I really can't try to hold format. There are a few big news stories, but after that, I'll try something different.
First up, of course, your Vancouver Canadians won the Northwest League championship three games to one. They've won championships in the recent past but this is the first since becoming a High A team. Led by starters Adam Macko, Hunter Gregory, and Ryan Jennings combining for 12 innings of 2-hit baseball, the C's had an impressive series.
Meanwhile, as Buffalo finished their stretch run #1 prospect Rickey Tiedemann got to wrap up his regular season with a AAA start in which he showed well including retiring Jackson Holiday twice. We learned late last week that he would, as suspected, head off to the Arizona Fall League to pick up some much-needed innings. Joining him will be CJ Van Eck, Trent Palmer (both also in need of innings after coming back from Tommy John surgery), Conor Larkin, Fitz Stadler, the red-hot Damiano Palmegiani, the disappointing Dasan Brown, and late-season surge-having Will Robertson.
Taking a view of the pitching situation in Buffalo a few names jump out for differing reasons. First, there's Mitch White (yes I know he's not technically a prospect but for the purposes of this review I'll overlook such considerations). It's true that he cleared through waivers and is off the 40-man roster but his work over his last seven outings makes a compelling case for putting him back on there. During this season-ending stretch, he's reeled off  33.3 innings allowing seven earned runs (1.89 ERA) with 43 K and 14 BB. Yes, you can put up shiny numbers at AAA (see Casey Lawrence) but he's still just 28, he's been good in the majors (for the Dodgers) and the International League was very much a hitters league this year. Even without signing any free agents, the 2024 pitching staff could be crowded beyond what 13 slots will hold (thoughts on this in a future column) but I still don't think they just let him leave as a minor league free agent for nothing.
Speaking of a nice turnaround, have I mentioned Yosver Zulueta to you lately? In some quarters there was despair and defeatism related to his interregnum in Florida, but it seems likely those three weeks were spent refining something. Everyone knows he was struggling with the strike zone much of the season, but after he rejoined the team he threw 11.2 IP with 17 strikeouts and just four walks to a 2.31 ERA. Yes, that's a small sample but if you stretch it back to July 21 you add another 9.2 IP before he went down to the complex. Over those collective 21.1 IP, he allowed a total of six earned runs (2.53 ERA) with 8 total walks and 26 strikeouts – so he already had an improving handle on the control issue. I expect big things next year and harbour irrational hope that they may try stretching him out again in ST. You saw him in the majors doing fine work but if you hadn't noticed Bowden Francis had a very fine year as a starter for the Bisons (2.67 ERA, 42 K and 7 BB in 27 innings). On the other hand, there's the mysterious fall of Hayden Juenger. He was in three top 10s last spring based on his fast-rising career and obvious promise. But he's given up a lot more contact this season and paid the price to the tune of a 6.33 ERA. He seemed to have figured something out in August but he fell all the way apart again in September. One other name I'll mention, as I did last year – Brandon Eisert. Being aware of my weakness for crafty lefties with great MiLB stats, I'll still note that after a disastrous April, he's thrown 57.1 innings, yielded 45 hits and 19 runs, 20 walks and 55 K towards a 2.98 ERA. We're well down the depth chart but might be a Rule 5 loss.
On the offensive side, there's an overload of praise to be poured out but we do have to remember the context of the bizarre offensive environment across the league. More veteran guys like Nathan Lukes (.953) and Ernie Clement (.945) had impressive OPS, as did Davis Schneider (.969) and Spencer Horwitz (.945). So make of that what you will. Known legit prospect Orelvis Martinez finished strong and seemed to have little trouble adjusting to the level except for elevated strikeouts. I imagine that you'll hear a LOT next spring about whether he'll break camp with the team but there are too many moving parts in front of him for me to confidently predict he'll force it. I wouldn't be shocked by June or so though. Fellow top 10 prospect Addison Barger had a very good July and a scorching August making up for time lost to the IL. But he went through a 3 for 36 slump through the middle of September which dragged his stats for the month way down.  He will also generate a lot of noise next spring. With a reinvigorated Biggio, a well-regarded Schneider and these two in the mix for 2B/3B (depending on off-season additions) it won't be a quiet spring. There's also the great year from Rafael Lantigua (.894 OPS) which may also go in the Rule 5 (or be a minor league free agent? I never completely nail that list) and is very unlikely to claim a 40-man spot. Similarly, Tanner Morris who charged through the second half getting on base in every game he played for 46 straight, had a .940 OPS over that period but there's just too much depth for him to make the 40. Finally, for this squad, Damiano Palmegiani hit the ground running after his promotion at the beginning of the month. He's reached base in all of the first 19 games he's played at the level (he went 0-for-Sunday) and piled up a .981 OPS.
If I'm going to point out to you anyone on the New Hampshire staff to watch out for (apart from Teidemann who technically isn't on this roster anymore) it's Chad Dallas. He blazed through August and September with only one clunker and two outings with double-digit strikeouts posting a 3.00 ERA and striking out 55 while walking 11 in 45 innings. Given his weakness in 2022 was too many walks, he's taken as big a leap as any pitcher in the system. We can't judge Van Eck yet but next year will be big for him, as well as draft mate Palmer who's in the same situation. One guy I'll be curious about is Michael Dominguez who took a big step forward but is Rule 5 eligible without a lot of slots available. He wasn't so dominant as to be a slam dunk but he's well-suited to slide into the low-leverage part of the bullpen for a team like, say, Kansas City. Also, the folks who talk about the prospects who work for the Jays, or someplace where they get paid to scout prospects for someone else, seem quite impressed with LH reliever Mason Fluharty so remember that name I guess.
The hitter everyone is talking about here is Alan Roden If there's one offensive player on the AA squad that has a clear shot at major league at-bats for the Jays in 2024, it's him. He still needs to develop his power but he's a solid corner infielder and has crazy good bat-to-ball skills and plate discipline. Like Horwitz except better and with defensive value. There are maybe half a dozen middling prospects here who might blossom into major league potential but let's not go that long right now.
In Vancouver, we rightfully talk a lot about the success of Devereaux Harrison after he moved into the rotation, but get a load of Hunter Gregory. He had a 5.23 ERA out of the bullpen, and 3.82 as a starter – but more than that once he moved into the rotation essentially full-time on the first of August he had a 1.82 ERA over 24.2 IP while striking out 28. So you might hear his name more next year. One seldom-mentioned guy I'll be watching is Pat Gallager. He only got three starts in Vancouver before hitting the IL but over both A-ball teams, he seems pretty polished and got good results. Of course, we'll have to wait for next spring to see a healthy Dhaian Santos (highly regarded) and Trenton Wallace (under the radar) throw again but those are names to watch. The star here was clearly Adam Macko who may end up having been a steal in the Teo deal. Since July 26 he has a 2.51 ERA and has struck out 50 in 33.3 IP while walking 15. Most importantly, he almost doubled his career IP total this season. His ability to stay on the field had previously been in question. Their other playoff hero, Ryan Jennings, missed over two months with an injury and only made it back to Vancouver for one start before the post-season. But his combined career stats over 54.1 IP are quite solid, with 43 hits, 24 BB and 68 K to a 3.48 ERA. A sleeper to watch.   Before I move on I'll indulge one more end-of-season plug for my one-time pet prospect Eric Pardinho. One comment last week (on Around the Nest? I'm not sure) suggested his velo was up into the high 90s now and since the 4th of July he's thrown 26.2 IP allowing 13 earned runs (4.39 ERA) with 11 walks and 30 K which may not seem like a star but compared to what he had done before that, it rekindles my irrational hope a bit.
After the promotion of five important offensive contributors, the main remaining story for me is Cade Doughty. His overall line this season was good-but-not-great with 18 homers (which leads the team) and a .801 OPS. But a slightly closer view notices that he's been pretty steady and productive since mid-June, with a .823 OPS since June 13 in 219 at-bats. There's some chatter that more was expected but this isn't a deep disappointment. He has a clear path to be the primary 3B at AA next year. Another highly-ranked infielder, taken in the same draft, is Josh Kasevich. The book at the time was that he was a nearly majors-ready defender but utterly lacking in extra-base pop (as opposed to Doughty who was expected to be an offensive standout with competent defence). That's basically what he showed. He, too, will likely be promoted as there's no notable prospect incumbent at short for New Hampshire. OF Gabriel Martinez was a high-buzz prospect last spring but he took a huge step back offensively this season. His previously pleasing BABIP took a 55-point drop which surely accounts for some of this, but an OPS that goes from .871 to .674 at the same level isn't just luck shifting. This was his age-21 season so there's time to get back on track before he's "too old" for the next level. Even worse is Dasan Brown, who appeared for all the world to have this hitting thing figured out in 2022 and then… he didn't. Another name to remember is Alex De Jesus who's been out for a month (an aborted comeback notwithstanding) with injury but had re-acquired his stroke from the Dodgers days around mid-May and was a force for 11 weeks or so (he had a .940 OPS from May 16 through the end of July – yes those are somewhat arbitrary endpoints but it's a good run of success). I expect him in AA when camps break.
Turning to Dunedin, I've probably said more than you'd like to hear about Lazaro Estrada. But maybe you're new here? I mean, I write all of these in a sense assuming some reader might not have heard of a given guy before. The 24-year-old Cuban has done all he could possibly do to indicate he's done with low-A ball. In normal circumstances, he would surely have been promoted, maybe twice, this year but apparently, there was a complication that I can't discuss (second-hand info at best). That said, on sheer results (103 K in 76.1 IP, 2.83 ERA). Finished strong but more consistent month to month than maybe any other pitching prospect in the system, and potentially better as a starter but good in either role. I'll be stunned if he doesn't spend the bulk of next season in AA (assuming he's not hurt or traded of course). The other Cuban on this staff is 20-year-old Kendry Rojas who was #6 on Baseball America's mid-season list. He has better control than most Latin players this age and a 2.59 ERA in his last 5 outings. He isn't quite as well regarded as the oft-injured Brandon Barriera but he's logged enough innings to be penciled into the Vancouver rotation. Barriera wasn't a disappointment in terms of results, it's just that there wasn't enough of them. By any reckoning 18.1 IP isn't the way you want your first season to go. The disappointment label better suits Irv Carter. He was considered a top-30 guy after he was drafted, but while he was bad in his first season (2022), he was a mess in 2023. He had the same number of outings, and the same OBA but his K rate dropped from 10.01 to 7.17 while his walk rate exploded from 2.83 to 7.41.
The D-Jays were never really an offensive powerhouse. Yes someone would come along and mash until he got promoted (Jeff Wehler, Payton Williams, Ryan McCarty) but if you order the roster by OPS there are only three guys with more than 15 games and an OPS over .800 and only one of those still on the roster – Jace Bohrofen. He only got 62 AB but he completely dominated while he was here and will surely be a key player for the Canadians next spring. Basically, anyone else you've heard of here was either hurt a lot (Adrian Pinto), a complete disappointment with offensive development (Tucker Toman, Manuel Beltre) or a 2023 draftee.
I'm not sure what comes next. My temptation is a prospect list but Brendan does a much more in-depth take than I could just scouting stats. I have thoughts about things like who's eligible for the Rule 5 draft and so forth but I don't want to do very off-season stuff as long as the jays are alive. We'll see what inspiration brings, if anything.
---
Recent articles from Tammy Rainey