Taking a look at Otto Lopez's breakout season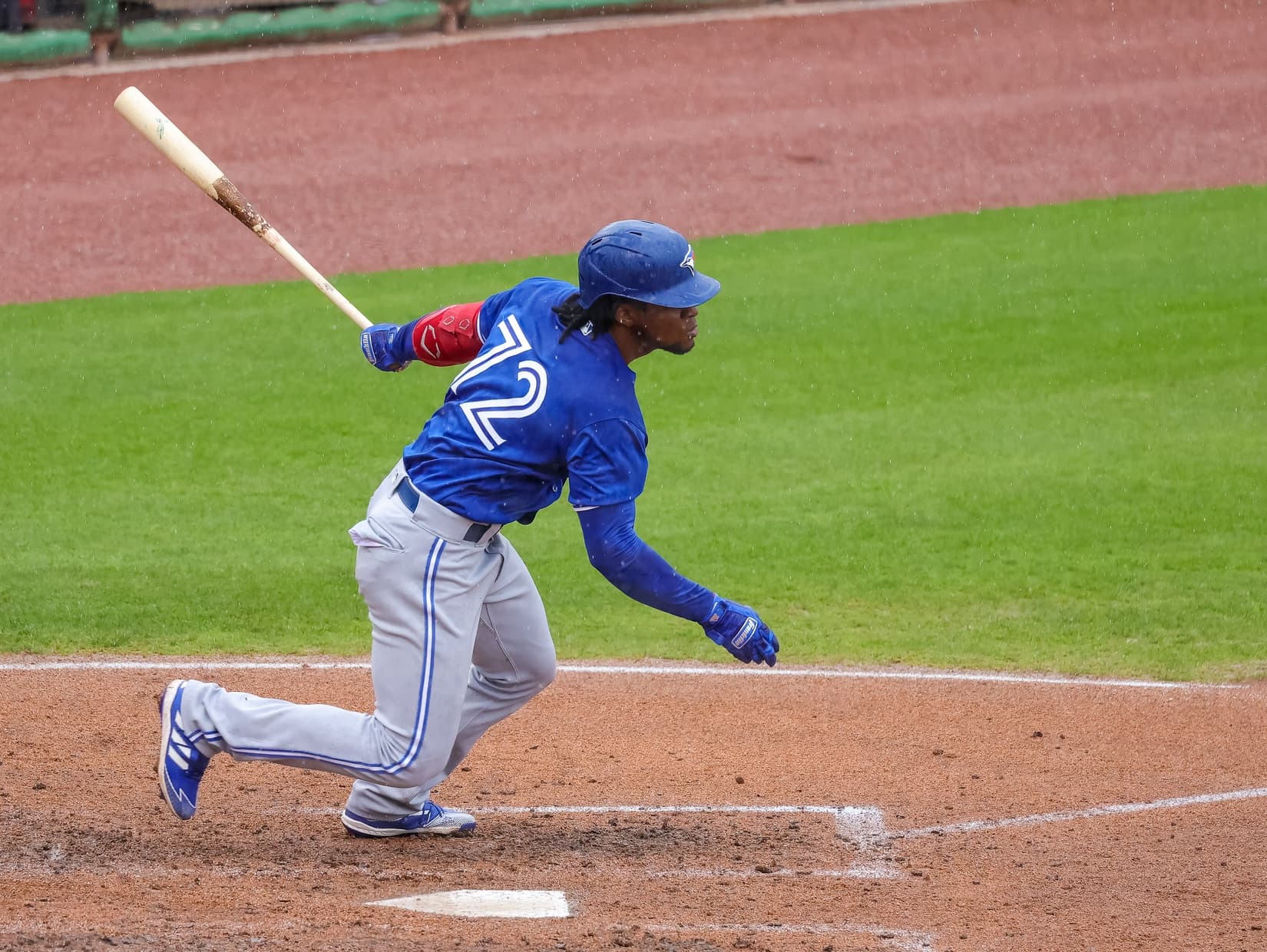 Photo credit:© Mike Watters-USA TODAY Sports
Three things are certain in life, death, taxes and me speaking/tweeting about the Blue Jays front office's ability to find top prospects during the international free agent period.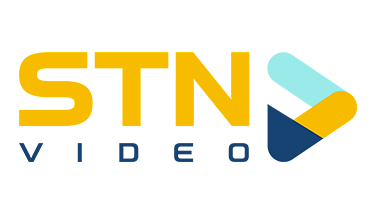 The Blue Jays have made some notable signings from the IFA market. Some have already made the MLB such as Vladimir Guerrero Jr (who was signed by Alex Anthopoulos), Lourdes Gurriel Jr and Alejandro Kirk in 2016. 
Furthermore, many of their top prospects have come through the IFA such as Gabriel Moreno, Miguel Hiraldo, Orelvis Martinez, Eric Pardinho and Sem Robberse. However, there is one IFA that I haven't mentioned who'll be the topic of this article.
Otto Lopez, the subject of this article:
In 2016, the Jays made waves in the international free agency market. They signed their everyday left-fielder Lourdes Gurriel Jr, highly regarded hitting catcher Alejandro Kirk and one of the top catching prospects, Gabriel Moreno. To add to their 2016 shopping, they also picked up shortstop Otto Lopez.
It wouldn't be a stretch to say Lopez was a relatively unknown prospect for his first three years professionally. In fact, 2020 was the first season where he made both MLB Pipeline and Baseball America's top 30 rankings.
Why has Otto Lopez suddenly become a top 10 prospect in the Jays organization? Well dear viewer, we must start from the beginning.
$60,000 well spent
The Dominican Republic native was signed for only $60,000. That means between him and Moreno, the Jays spent only $85,000 on two of their top 10 prospects. However, Lopez didn't become a top prospect for his first four years in the Blue Jays organization.
In 2017, he had a slash line of .275/.361/.721 in Rookie ball. While this doesn't particularly scream "top prospect", there were signs of him becoming one. First and foremost, he only struck out 23 times compared to 19 walks. This is to say that he has a good eye for the zone. He also had some success with stealing bases, as he stole seven of 10.
He followed up 2017 with an even better 2018. In his 34 plate appearances in rookie ball, he slashed .364/.382/1.019. This got him promoted to short A ball, where he took the promotion in stride. In 206 plate appearances or 51 games, he had a slash line of .297/.434/.825. His plate discipline also improved as he walked more than he struck out (26 walks to 21 strikeouts). How about his speed on the bases? Well after his promotion he stole 13 bases in 19 attempts, which hovered around his Rookie ball percentage.
The year of Otto:
It's 2019 and Otto Lopez still isn't rated as a top 30 prospect, but by all accounts, this was the season that opened people's eyes. In 2017 and 2018, Otto Lopez combined for only 243 plate appearances across two levels. In 2019, he had 492 plate appearances for the Lansing Lugnuts, the Blue Jays High A affiliate at the time.
While in the previous seasons he had shown glimpses of being a solid prospect, Otto Lopez blew all expectations away as he won the batting title for the league. In High A, he slashed a fantastic .324/.371/.796 including 5 home runs.
While his ability to make contact improved drastically, both his BB% and stolen base percentage caused concerns. His  BB% in the two seasons previous was 9.4% in 2017 and 12.6% in 2018 while his K% was 11.3 in the former and 10.2 in the latter. While his strike rate didn't increase that much in 2018 (12.8%), his walk rate plummeted to 6.9%. In any case, his hitting made up for that.
However, another concern was the drop in his stolen base percentage. In the two previous years, he stole 21 bases in 30 attempts which is good for a 70% in stolen bases. However, in A ball, he stole 20 of 35, for a stolen base percentage of 57.1%.
While Otto Lopez became a notable prospect in an already deep Toronto Blue Jays system, he was still a long way to go from the major leagues.
Pandemics:
I don't know if you know that, but we're in the tail end of the Coronavirus pandemic. However, this pandemic took away minor league baseball for the entirety of the 2020 season. While some prospects got to play at the alternate site such as Moreno, Manoah, Martin, Groshans and Kirk, Otto Lopez played in the Dominican Winter League. While his 116 plate appearances seem underwhelming at first as he only had a .266 batting average, it is important to keep in mind he was playing against more mature players as he was 6 years under the average age limit.
2020 also happened to be the first season which Otto Lopez ranked on the Blue Jays top 30 prospect list. Despite never being ranked before 2020, Lopez impressed so much in the 2019 season that he jumped all the way into the 13th spot.
His five tool grades based on a 20-80 scales according to MLB Pipeline are as follows:
55 Hit
55 Run
50 Field
45 Power
50 Arm
The 2016 international free agent signing had officially broken into prospect watch and he's here to stay.
We aren't in Lansing anymore!:
In early 2021, the minor leagues had a shuffle which removed Short A. In a sense, the Jays traded the Lansing Lugnuts to the Oakland Athletics. They did this so that the Vancouver Canadians could become their new High A team.
Much like Lansing, Otto Lopez moved to a different franchise, the New Hampshire Fishercats. While Lansing's move was a parallel move to a different organization, Lopez moved up to Double A.
Before the 2021 Rule 5 draft, Otto Lopez was added to the 40 man roster to protect him from being picked up by another team. It was an easy decision to make as the 22 year old has become the super utility player of the future. What's more is that he improved his numbers from A ball.
Lopez played 69 games (nice) and had 312 plate appearances for the Fisher Cats. His slash line increased to .330/.397/.854 In 2019, he hit 20 doubles in 447 at bats, in 276 at bats in Double A, he had hit 24. What's more is that his stolen base percentage has returned to his pre-2019 percentage of 70%.
However there was one prevalent issue at Double A. Despite his ability to make contact and drive the ball all over the field, despite his versatility, despite his increase in his BB% (9% in New Hampshire), Otto Lopez's K% jumped dramatically.
The highest his K% had ever been before this season (with 200 plate appearances) was a low 12.8% in 2019. For the Fisher Cats, his K% jumped up to 19.9%. For someone who doesn't hit for power, this is a little bit worrisome. While he's still only 22, this will have to be rectified before making the major leagues.
Promotion to Triple-A:
The play of Otto Lopez, Kevin Smith, Samad Taylor and Jordan Groshans evidently made the front office comfortable enough to trade Austin Martin to the Minnesota Twins for Jose Berrios. In fact, Lopez got the call to Triple A before Taylor, Groshans and Martin. How has he fared as a twenty-two-year-old in Triple A?
While the sample size is rather small, his slash line in 27 plate appearances is .273/.407/.771. This may not seem like he's adjusted to the higher level, but I'll give you a few reasons as to why it's not as bad as it looks.
Firstly, he started his Triple A career 1-8. There is no better way of hurting your numbers than starting .125. Since those 8 disastrous plate appearances, he's gone 5-14 with five walks which has drastically improved his numbers. Furthermore, he's only struck out twice compared to five walks.
This could easily change as it's a small sample size, but thus far he's been good with the bat and his defensive versatility could only help the Buffalo Bisons.
Otto's ETA:
I believe Otto Lopez will be in the big leagues by next season. Since Lopez is on the forty man, that leads me to two conclusions. Either he'll be packaged in a trade for a player to help the Jays championship aspirations or he'll replace the current super utility player (Cavan Biggio) as soon as next season. Personally I believe it'll be the latter, but who knows.
What's more is that while he was relatively unknown for most Blue Jays fans  for nearly four years, Lopez is knocking on the main roster door. Shall we let him in?
As always, follow me on Twitter @Brennan_L_D for more content. Next up for the prospect articles will be Nicholas Fraze, so stay tuned because that'll be incredibly interesting.