Taking a look at the Blue Jays impending 40-man roster crunch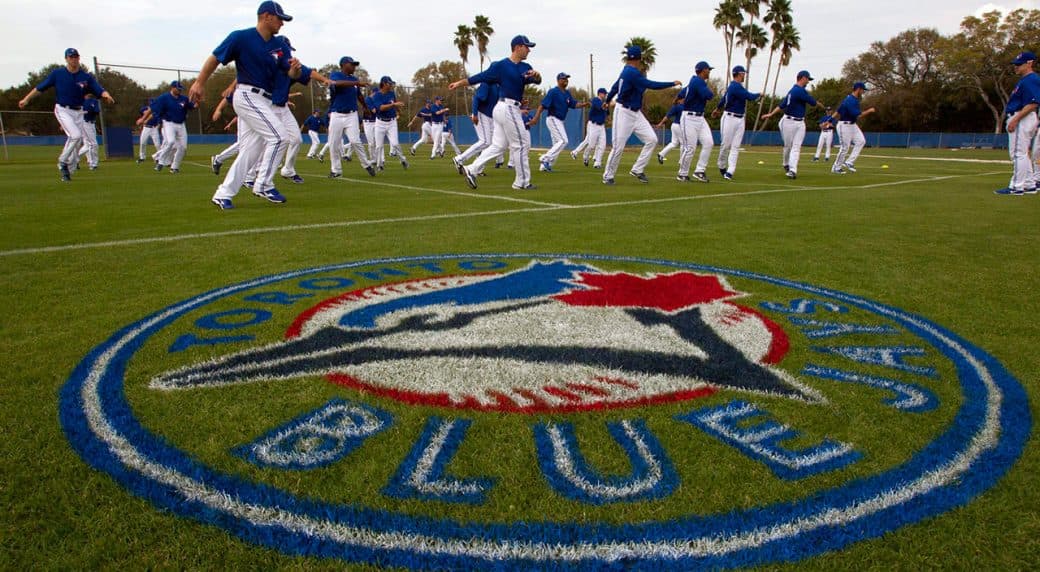 Inspired by a recent take posted at Fangraphs, I thought I'd go a little deeper into the potential roster movement this winter as the Blue Jays seek to protect their best assets from being lost for nothing.
(edited to update 9/19)
I did however choose to delay that temptation until the trade deadline had passed and the resulting roster shuffle had settled down. I think with the addition of Matt White to the major league roster and the unlamented departure of Anthony Banda I might be safe to give it a go now. One caveat: By the time you read this Tim Mayza might be on the 60-day given the potential recovery time for a separated shoulder but that brings on an extra layer of complication. For now, I'll assume that Mayza would open a spot for Saucedo to be activated if for nothing but simplicity.
The only way that I can really approach a projection like this is to be really systematic about it. So let's start with the current 40-man roster. I'll group these as players who are under control for 2023 and basically certain to return, those who are pending free agents, and those who may be in some danger.  An asterisk indicates a player currently on the IL, and italics mean the 60-day (assumes no intervening roster moves such as post-season trades before the non-tender deadline…which there probably will be)
Certain: Gausman, Berrios, Manoah, Ryu*, Kikuchi, White, Romano, Garcia, Mayza, Cimber, Pearson*, Merryweather, Pop, Danner*, Jansen, Kirk, Moreno, Guerrero, Biggio, Espinal, Bichette, Merrifield, Chapman, Gurriel*, Springer, Hernandez, Tapia, Lopez, Jimenez.
Pending FA: Stripling, Phelps, Bass (team option), Bradley.
Bubble: Richards, Thornton, Saucedo*, Kay, Hatch, Gage, Griffin, Lawrence, Zimmer, Capra.
That's 43 in all. So, first things first: you gain three spots from the free agents and if assume the Bass option will be picked up). So 40 after you add the 60-day injured guys back to the active roster. (We don't know when or if Pearson, will make it back onto the roster before the end of the season, the other two won't, so let's assume all of them come after for the sake of this exercise – it doesn't really matter if the fringiest guy gets cut in September or on November).
So as a starting point, you are sitting on 40 before you decide about the kids.
How many spots do you need for up-and-coming prospects though? Per the rules, a player signed 18 or younger (basically drafted out of high school and most J2 signings) is eligible in the fifth winter so they have to be protected and for one older than 18 upon signing it's the fourth. And yes, the season no one played in the minors still counts which is stupid but here we are. So a college player drafted in 2019 needs protection, and any player drafted in 2018 or earlier – or an international free agent 18 or younger signed in 2018 must be protected or exposed to the Rule 5 draft. An IFA signed in 2019 who was older than 18 (basically, this is about Yosver Zulueta) also needs protection.
So, that covers at least 37 drafted players still in the system who are not already on the 40-man and not eligible yet for six-year minor league free agency. And roughly 13 IFA signings (likely some more hanging around, it's hard to pin down all the signings that don't come in the initial rush of signing day). Fortunately, the vast majority of these ~50 guys are org filler at best. Others might have a gram of promise but are far enough away that they almost certainly won't get drafted.
Here then are two lists, one of the players that deserve serious consideration, and another of bubble guys that you might like to protect but likely won't have room for and thus would be potentially lost in the draft…
List A: Yosver Zulueta, Orelvis Martinez, Addison Barger, Spencer Horwitz, Gabriel Martinez, Jimmy Robbins, Adrian Hernandez
List B: Brandon Eisert, Tanner Morris, John Aiello, Nick Fraze, Luis Quinones, Alejandro Melean, Adam Kloffenstein.
Other names you'd recognize: Joey Murray (injured most of the last two seasons), Eric Pardinho (coming back from long injury recovery, still in A ball which means likely too far away), Elvis Luciano (out for the year), Rainer Nunez (also likely too far away and frankly not close to ready).
Others: Davis Schneider, Gabriel Ponce, LJ Talley, Parker Carrachi
So, looking in from outside the organization, I figure they need to clear at least seven spots (arguably Gabriel Martinez is far enough away to be safe but they protected Leo Jimenez last year so I'm counting him) and in an ideal world I think you need to cover Eisert also but I'm trying to be restrained a bit. Some are easy: Bradley Zimmer and Casey Lawrence are obvious, Griffin, is fairly obvious. That's (maybe) three. Maybe you count Vinnie Capra and Tyler Saucedo here, either would in turn be potential draft picks. There's also Matt Gage who might get claimed on waivers but if he didn't you might be able to sign him to another minor league contract. But in each case, these are guys you have to be prepared to lose. I'd count Capra as the fourth cut and I really don't have a firm take on who's 5th, 6th, 7th in line on this. Also, while Richards has shown his worth since coming off the IL – he doesn't have minor league options left (which is important in filling out the '23 bullpen so they might see if they can work an early off-season trade before rosters have to be set- see my column about that – and Thornton could also be a DFA candidate.
Of course, there might be more transactions in the meantime or some injury that takes someone out of play, but such things cannot be predicted. If enough changes accumulate I may edit again.
---