Team Canada sits 1-1 in WBSC America's Pan American Qualifier Tournament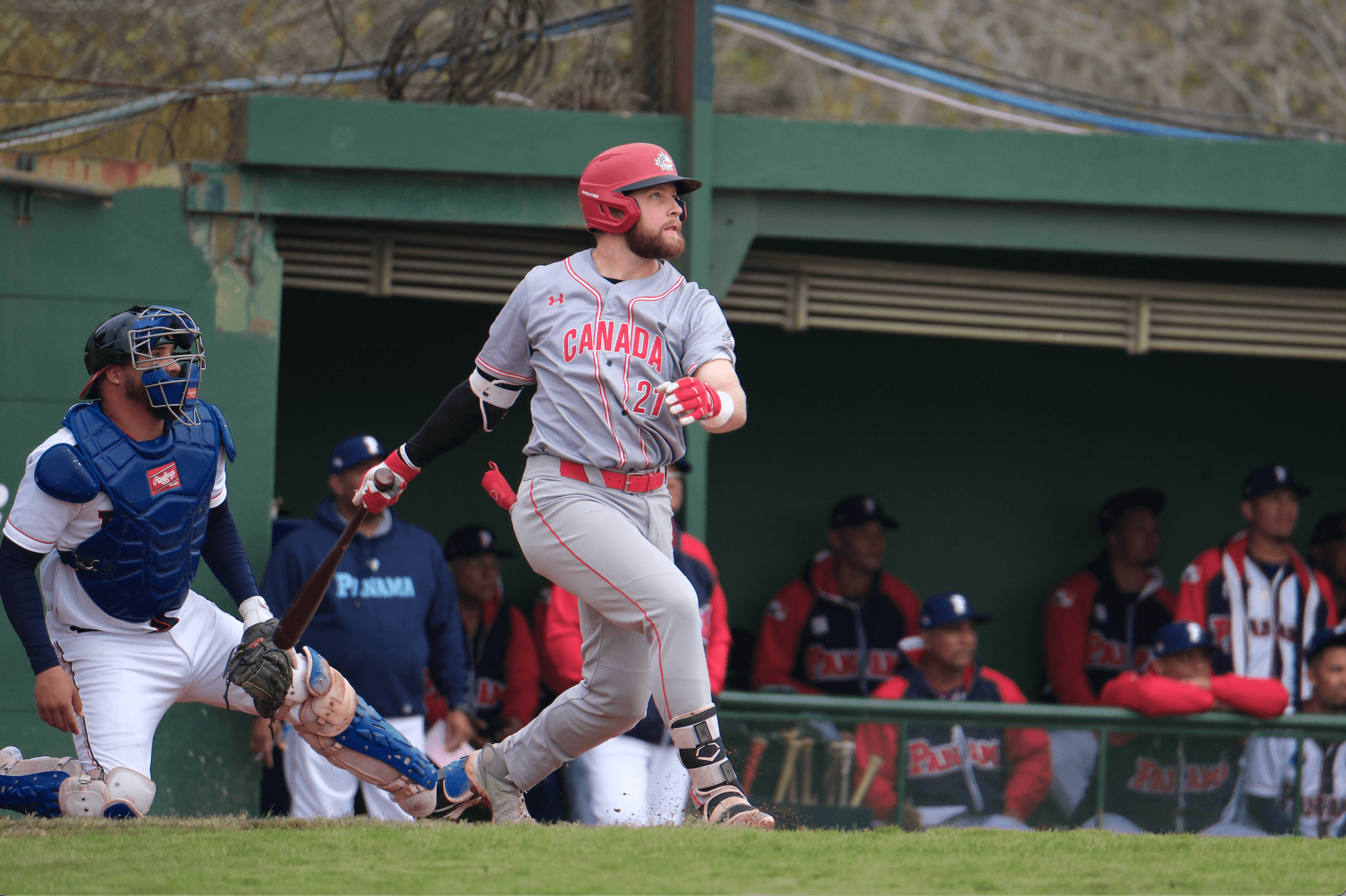 Later this year, the 2023 Pan American Games are slated to take place in Santiago, Chile. With events ranging from aquatics to biking to sport climbing, the games are set to take place from October 20th to November 5th.
For baseball, there will be a total of eight teams at the Pan Am Games, with three teams already qualifying for the tournament in Chile (host), Brazil (winner of the 2022 South American Championship), and Colombia (winner of 2021 Junior Pan Am games). The remaining five teams will consist of the winner of the WBSC qualifying tournament, the top three teams at the 2023 Central American and Caribbean Games, and the remaining best-ranked WSBC team.
Team Canada starts the Pan Am Qualifier by besting Panama
In their first game back on June 16th, manager Ernie Whitt turned to veteran
Andrew Albers
on the mound to face Panama, with the southpaw tossing three innings and allowing just two earned runs as Canada would end up besting Panama in extra innings (games are only seven innings in length), 6-5.
He was followed by fellow World Baseball Classic teammate
Phillippe Aumont
, who went another two innings to the tune of two runs. Former St. Louis Cardinals prospect Michael Brettell and RJ Freure would follow, with Brettell earning the win while Freure would rack up the save.
In the batter's box, third baseman
Matt Lloyd
led the way with two hits while he and catcher
Jordan Procyshen
added two RBIs a piece. Canada was trailing 4-2 heading into the sixth but added two runs off of Procyshen's home run, sending the game to extras. In the WBSC, extra-innings place runners at second and first base, Llyod grounded out to second but was able to advance the runners and a balk on pitcher Davis Romero Rodriguez scored one run while a David Glaude single would score another, giving Canada a two-run lead.
Panama would add a run in the eighth inning after a throwing error loaded the bases and a walk would score a run, however, Freure would induce a pop-fly and would muster a game-ending double play to give Canada a 1-0 record heading into their second contest against Argentina.
Canada Drops Second Game to Argentina
For game #2 yesterday, Canada turned to veteran Ryan Kellogg, who went three innings and allowed just two runs off of three hits while striking out two. Landen Bourassa would follow and would allow two runs through 2/3 innings with former Blue Jays prospect Will McAffer following, going 1 2/3 with just one hit allowed with zero runs. Winnipeg Goldeyes reliever Brandon Marklund would come in for the fifth and allow just one run while veteran right-hander
Scott Mathieson
would finish up the final two innings, allowing three runs. In total, Canada's pitching staff allowed 11 hits and eight runs while striking out four batters.
Llyod once again led the charge for Team Canada, driving in one of the team's three runs while Connor Panas and Jacob Robson drove in the other two. Panas also led Canada with three walks on the day while five canucks were left off the hit column as the team could only muster four hits on the day against the Argentian squad.
Canada has an off day today before they face Peru (who is currently losing to Panama at the time of writing) and Honduras, who is currently 0-1 and scheduled to face Argentina later on Sunday. Should Canada finish first or second in the tournament, they would play in the single elimination game slated for Sunday evening.
---