The 2023 Blue Jays, Position by Position: Has the rotation improved since 2022?
Photo credit:John E. Sokolowski-USA TODAY Sports
Ultimately, what sunk the Blue Jays in 2022 was inconsistent starting pitching.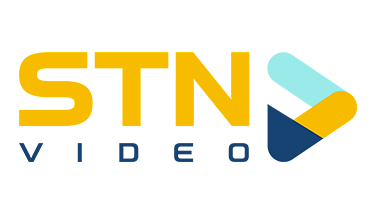 That begs the question, is the Blue Jays rotation better now with the addition of Chris Bassitt? Long story short, it depends on how the back end of the rotation does.
Let's dig into the numbers.
The locks in the rotation:
In this section, we'll look at the four locks for the 2023 Blue Jays rotation.
Alek Manoah:
The 25-year-old had his best career season in 2022, positing a 2.24 ERA and a 3.35 FIP in 196.2 innings pitched. His K% dropped from 27.7% in 2021, to 22.9% in 2022. However, his BB% dropped to 6.5%, which is above average. Manoah finished third in the Cy Young voting, the third straight year a Blue Jay starter has been nominated.
The name of the game for Manoah is limiting hard contact. This is a big reason why his FIP is a full run higher than his ERA. This also shows FIP's flaws, as ignoring contact (a big part of the game) can lead to incorrect assumptions.
Manoah is a great pitcher despite his steamer predictions. Expect him to only get better.
Kevin Gausman:
It's the total opposite for Kevin Gausman. In 2022, he posted a 3.35 ERA, but a pretty fantastic 2.38 FIP in 174.2 innings pitched. Moreover, he had a 28.3 K% and a very low 3.9 BB% for a 24.4 K-BB%.
The big discrepancy between ERA and FIP is due to Gausman's high line drive percentage, which gave him one of the highest BABIPs of all time.
He and Manoah make up the front end of the rotation, and god damn it's at the very worst, a top-10 front end.
Chris Bassitt:
In the past three off-seasons, the Blue Jays have made a sizeable splash. This past season was no different, as the Jays signed Chris Bassitt to a three-year deal, worth $63,000,000.
Last season with the Mets, he had a 3.42 ERA and a 3.66 FIP in 181.2 innings pitched. While his 22.4 K% was rather lower, he had a solid 48.8 ground ball percentage, the highest of his career.
In essence, Bassit will look to replace Ross Stripling in the rotation. Last season, Stripling had a 3.01 ERA and a 3.11 FIP in 134.1 innings pitched. At the very least, it's nearly a sure bet that Bassitt will be able to eat more innings and can stay in the game longer as he tends to face the batting order for a third time.
José Berríos:
Now we have reached the wildcard of the rotation, José Berríos. Last season, the 28-year-old posted a 5.23 ERA and a 4.55 FIP in 172 innings pitched. To go along with this, he had the lowest K% (19.8%) since his rookie season. However, his 6 BB% was the second-lowest of his career.
What really stunk up his season was "the bad game". Every three games, Berríos would get hit hard, and leave the game relatively early. He pitched some gems, including two separate games with 13 strikeouts.
What's more is that from 2017 (his second season) until the end of 2021, Berríos was the definition of consistency. In that stretch, he pitched 793.1 innings, with a 3.74 ERA and a 3.79 FIP. Pretty good numbers for a third starter.
In all honesty, how well the Jays play sort of hinges on how Berríos and the fifth starter pitch in 2023.
Contenders for the fifth starter:
In this section, we'll look at the three starters/long men who could occupy the fifth starter role.
Yusei Kikuchi:
Kikuchi appears to be the most obvious pick for the fifth spot in the rotation. Not only did he look absolutely fantastic in his spring training start, but Mitch White also missed part of his build-up in January due to a minor shoulder injury. It's also worth noting that Kikuchi may be their only left-handed starter (or reliever on the 40-man) until Hyun-Jin Ryu returns.
The 31-year-old's struggles in 2022 are well documented, as he had a 5.19 ERA and a 5.62 FIP in 100.2 innings pitched. He was bad, but there were definitely some positives, as he had a career-high 27.3 K%, but also a 12.8 BB%, the highest in his career.
Whether Kikuchi is the long-reliever in the pen, or is a starter, he certainly has the stuff to succeed in the big leagues. At this point, it's just about finding that confidence.
Mitch White:
I've given this spiel multiple times, but Mitch White wasn't nearly as bad as his earned run average suggested. The then 27-year-old had an incredibly high 7.74 ERA but was let down significantly by his defence. On the other hand, his 3.76 FIP was actually solid, even more so when you consider the fact he only had a 15.3 K% with the Jays.
White had a slightly above average 7.9 BB%, but where he excelled was limiting hard contact. While this reflected poorly on his 4.69 xFIP, keep in mind that xFIP is dumb, and doesn't take into account much of anything, other than a "normalized" home run to fly ball ratio.
The righty may not be an ace in the rotation, but he's a lot better than his 7.74 ERA suggests.
Zach Thompson:
Aside from his poor showing in his first spring training game, Zach Thompson is an interesting swingman that the Jays picked up in the off-season. For starters, he has options which means he'll likely start the 2023 season in Buffalo.
The 29-year-old righty struggled with the Pittsburgh Pirates last season, posting a 5.18 ERA and a 4.87 FIP in 121.2 innings pitched. He also had a pretty darn low 16.6 K%.
However, that doesn't mean that Thompson doesn't have some encouraging signs. In the 2021 season with the Miami Marlins, he posted a 3.24 ERA and a 3.69 FIP in 75 innings pitched. This also saw him post a respectable 21 K%, but a below-average 8.5 BB%.
It's likely that we will see Thompson in an AAAA role. If the Jays need innings to be eaten, he may be the first one to get the call-up. If a starter gets an injury, and either Kikuchi or White has to join the rotation, Thompson may move into the long-man role.
Either way, results tell us about the past, not the future. There may be something here, and it's possible that the Jays can tap into his potential. Here's a deep dive into the numbers.
Depth options:
Let's briefly look at some of the options in the minor leagues.
Casey Lawrence:
Last season, Lawrence had a 2.79 ERA and 4.16 FIP in 126 innings pitched in Triple-A Buffalo. With the Jays, he had a 7.50 ERA and a 6.33 FIP in 18 innings pitched. He was designated for assignment at the start of the off-season, but re-signed with the Blue Jays.
Drew Hutchison:
Ricky Tiedemann:
The 20-year-old hard-throwing left-hander (sorry about the hyphens) could be ready to pitch in the big leagues as soon as 2023. In Low-A, High-A, and Double-A in 2022, he had a 2.17 ERA in 78.2 innings pitched and didn't look out of place pitching as a 19-year-old in Double-A.
Hyun-Jin Ryu:
Although not a "depth piece", it's important to look at Ryu, who could return from Tommy John surgery as soon as August, although he wishes to be ready by the all-star break. Absolute mad lad. The 35-year-old left-handed pitcher had a 5.67 ERA and a 4.78 FIP in 27 innings pitched last season, but who knows how many of those games were pitched with the torn UCL.
What's next:
The last article in the series will focus on the bullpen, so stay tuned for that!
As always, you can follow me on Twitter and Instagram @Brennan_L_D.
---