The Big Man and the bats spark Jays rebound W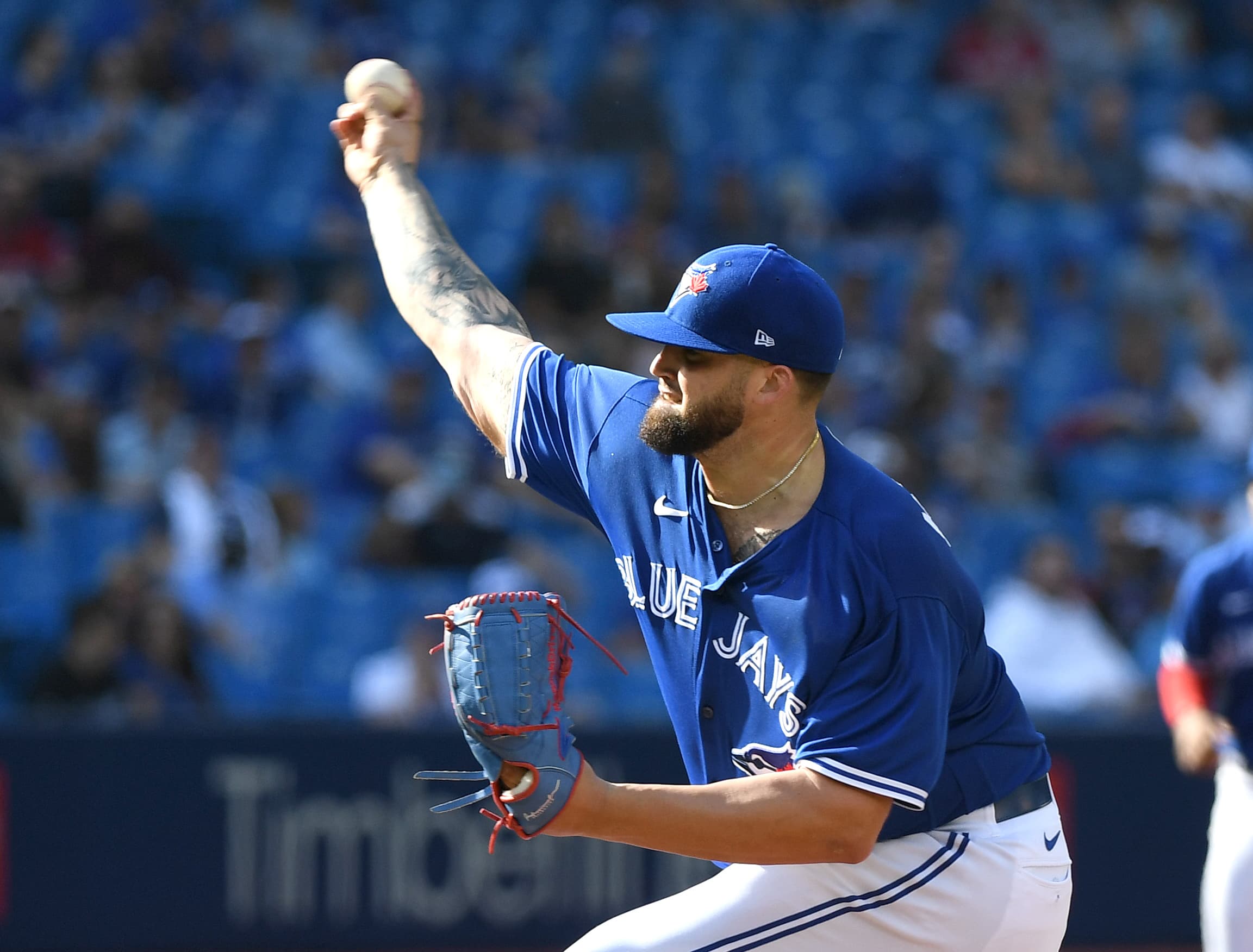 Photo credit:Dan Hamilton-USA TODAY Sports
Ah yes, that's more like it.
A day after a very disappointing loss to the Royals, the Blue Jays bounced back in a big way with a 8-1 win over Kansas City.
The Jays took control of this one early, as 3-run home runs from Teoscar Hernandez and Matt Chapman in the 4th and 5th inning respectively put Toronto in cruise control early. Hernandez has been one of Toronto's hottest bats lately. Since returning from out west, Hernandez is 7-for-16 with 3 HR, 2 2B, and 9 RBI. It'd be really good to see him fully return to his 2020-2021 form.
Sure, the home runs were glamorous, but it was the amount of competitive at-bats that the Jays had that stood out to me. Toronto made Royals starting pitcher Zack Greinke work to get through 4 innings on 83 pitches. For context, Angel Zerpa only threw 73 pitches in 5 innings of work last night. On top of that, every Blue Jays hitter to record an at-bat got a hit.
Today was also another successful Alek Manoah Day, for those who observe. The Big Man held the Royals in check for 7 innings, only giving up a single run. Manoah's put-away pitch tonight was his sharp slider; five of his six strikeouts were finished off by swings-and-misses on that pitch. Manoah recorded his 15th quality start and his 10th win, while lowering his ERA to 2.28. This start concluded Manoah's first half of the season, and I can confidently say that the Jays would not be in the same position they're in now without his dominance.
Kansas City sends Daniel Lynch to the mound tomorrow. I expect the Jays to send out Max Castillo for his second consecutive start. Sure, it's the Royals, but these last two games before the All-Star break could be critical going into the second half with the Red Sox playing the Yankees and the Rays facing the Orioles this weekend.