The Blue Jays and International Free Agency: MLB's Top 50 list, information on Enmanuel Bonilla, and more!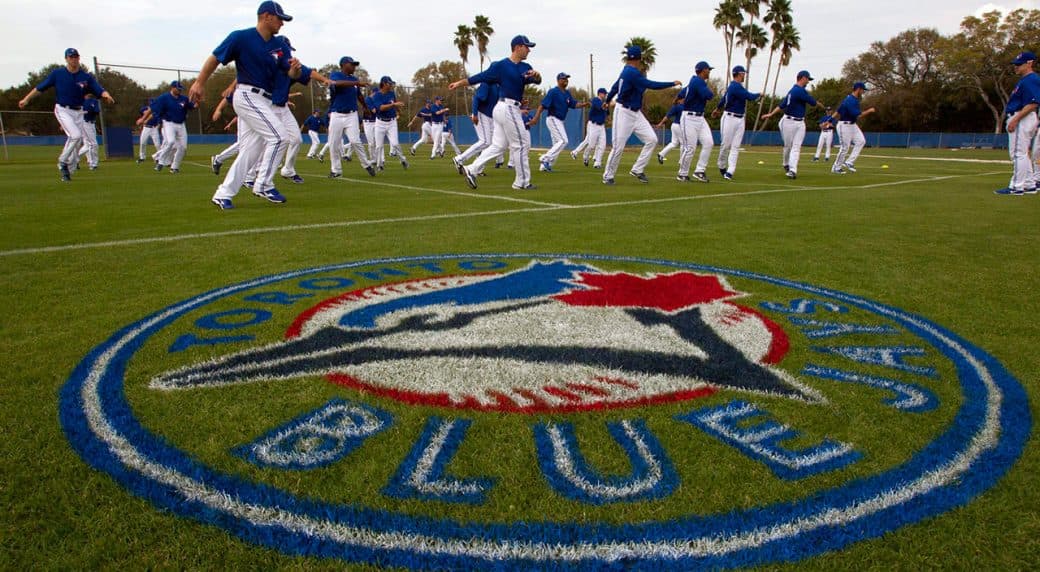 In recent days, MLB Pipeline has released their Top 50 International Free Agents for the 2023 period.
Much like last season, it's expected that the Jays will only sign one Top 50 International Free Agent prospect, Enmanuel Bonilla.
 In January 2022, the Jays signed catcher Luis Meza to a $2,250,000 signing bonus. MLB Pipeline ranked him as their 33rd best IFA prospect, while Baseball America ranked him 11th.
In his first professional season with the Dominican Summer League Jays, the Venezuelan slashed .229/.267/.292 in 101 plate appearances for a 54 wRC+, a rather "meh" showing. Although, results shouldn't be the first thing you look at when scouting, as the catcher has some pretty impressive tools.
Here are each of the Top IFA (per Pipeline) signings that the current front office has signed, along with the year and the bonus.
| | | | |
| --- | --- | --- | --- |
| Name | Rank (as of year signed) | Year | Bonus |
| Emmanuel Bonilla | 7 | 2022 | $4,000,000 |
| Luis Meza | 33 | 2021 | $2,250,000 |
| Manuel Beltre (SS) | 23 | 2020 | $2,350,000 |
| Orelvis Martinez (SS) | 7 | 2018 | $3,500,000 |
| Eric Pardinho (RHP) | 6 | 2017 | $1,400,000 |
| Miguel Hiraldo (2B) | 18 | 2017 | $750,000 |
| Lourdes Gurriel Jr (OF) | 7 | 2016 | $3,000,000 |
| Alejandro Kirk | N/A | 2016 | $30,000 |
| Gabriel Moreno | N/A | 2016 | $25,000 |
| Otto Lopez | N/A | 2016 | $60,000 |
The 2016 period was interesting, as they went over their bonus pool to sign Vladimir Guerrero Jr (obviously well worth it). It meant that the Jays could only sign an IFA player in the 2016 period for nothing above $300,000.
The fact they managed to get Kirk (the best catcher in the MLB), Gabriel Moreno (a top prospect), and Otto Lopez (a top 10 Blue Jays prospect) is absolutely fantastic front officing. The reason they were able to sign Lourdes Gurriel Jr is that he was signed to an MLB contract (I believe).
Even The Athletic's Keith Law made note that the Jays have been one of the better teams with their ability to find under-the-radar prospects, while also signing some of the best in the class (Orelvis Martinez, Vladimir Guerrrero Jr, Enmanuel Bonilla). Speaking of Bonilla…
Enmanuel Bonilla:
Back in January 2022, Joe Doyle of Prospects Live and Lookout Landing reported that the Blue Jays are expected to sign 16-year-old outfielder Enmanuel Bonilla for a bonus of around $4,000,000. 
Per MLB Pipeline, he ranks seventh on their list of 50, with no other prospect linked to the Blue Jays. Unlike Baseball America, MLB Pipeline features grades on the Dominican Republic native, so let's take a gander at that and his scouting report!
Hit: 50
Power: 55
Run: 50
Arm: 50
Field: 55
Overall: 55
So obviously, this is relative to the average 16-year-old, as there's no way he currently has 50s across the board if he were in the MLB. He now stands at 6'1, 190 pounds, and is projectable. The outfielder also bats right-handed.
Per Pipeline, he is "one of the best sluggers in this class", and already has the raw power (hence the 55 grade). He has quick bat speed and sprays the ball hard around the diamond. It also notes that he can hit a fastball, so that's a good sign for a young prospect.
Defensively, he has the instinct and a solid arm which means he has the opportunity to stay in centre field. He's also athletic enough to play all three outfield positions and could move to one of the corner positions, depending on how his body develops.
There's no note of his speed, but with a 50-grade run tool, it can be presumed he's at worst an average runner. In centre field, you need speed to range in the gaps, so it'll be interesting to see how that progresses.
The only prospect without a team:
Most of the time, these deals have already been agreed upon years prior. However, there is one player currently without a link to a club. Jun-Seok Shim is an 18-year-old right-handed pitcher from Korea.
As a starter, he hits 100 mph and sits in the mid 90s (94.96 mph), which is fantastic for a player his age. He also has a good curveball which he can command, along with a changeup and slider which can develop to become plus pitches in the future.
Standing at 6'4, 215 lbs, Kim has a clean delivery and is an extremely intriguing prospect that could sign with a team as I write this. However, it's expected he'll wait until January. Below are his grades per Pipeline:
Fastball: 60
Curveball: 60
Slider: 50
Changeup: 50
Control: 50
Overall: 55
Will the Jays even have enough in their bonus pool to sign him? I reckon it's unlikely, but for his current makeup, he's an extremely interesting pitching prospect who I'd be very keen on signing if it's possible.
With that being said, it's certainly the Jays find a diamond in the rough not on the Top 50 list, as neither Alejandro Kirk or Gabriel Moreno were ranked on it!
As always, you can follow me on Twitter @Brennan_L_D.
---