The Blue Jays announce they've cut 11 players, including Addison Barger. Looking at which players remain at camp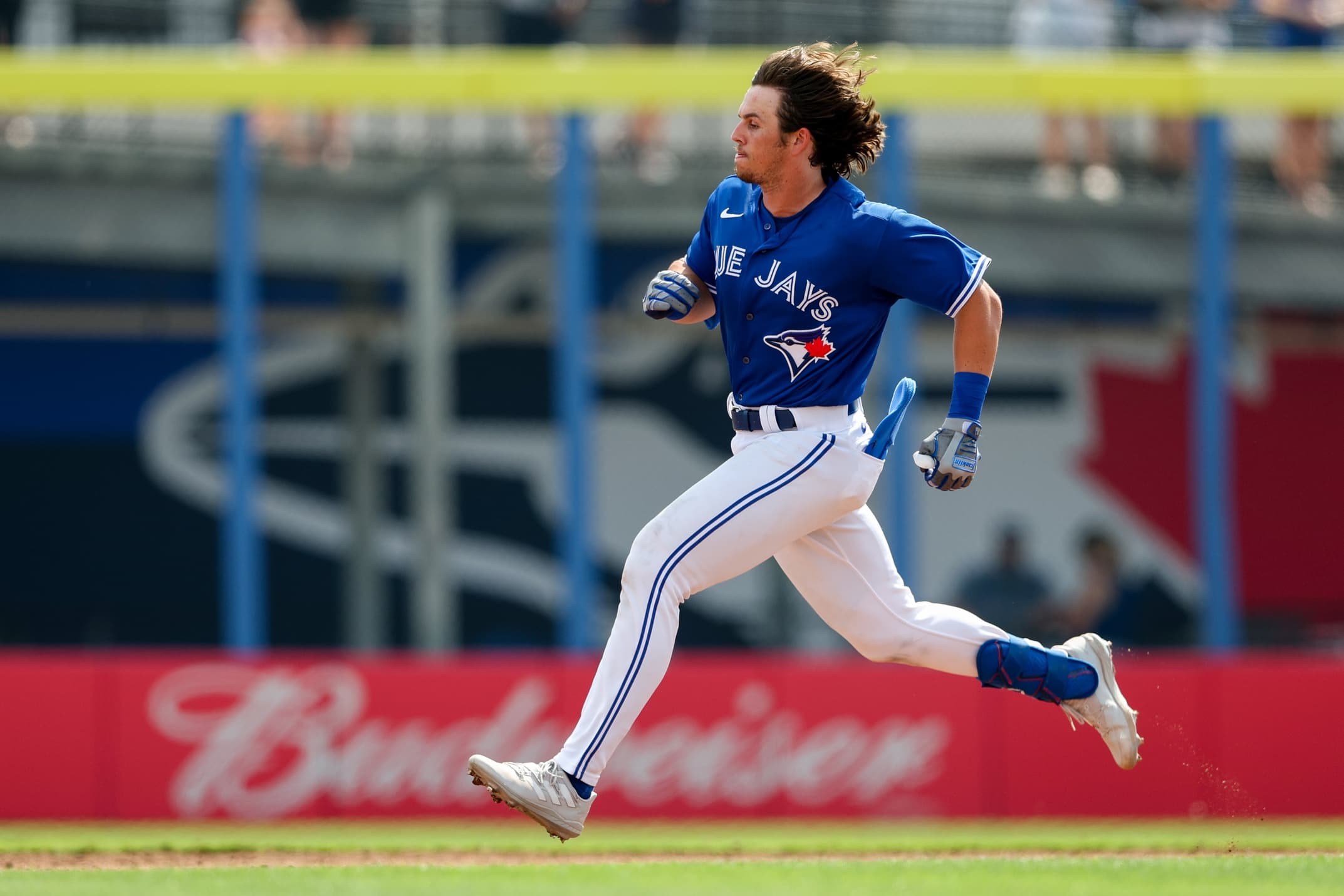 Photo credit:© Nathan Ray Seebeck-USA TODAY Sports
A third wave of cuts have been made by the Blue Jays on Monday evening.
Per Keegan Matheson, 10 players have been reassigned to the minor leagues, while one player has been optioned to the minor leagues.
The most notable of these cuts is Addison Barger. At one point, it had been reported that there was an outside chance that the 23-year-old could make the 26-man roster out of spring training. However, it is pretty evident that the Jays want the third baseman/shortstop to get more experience with the Triple-A Buffalo Bisons. Moreover, playing in Triple-A will allow him to get familiar with a corner outfield position.
Wynton Bernard was having a solid camp, even driving in the eventual game-winning run in Monday afternoon's game, but he was amongst those to be reassigned. It's not too surprising, but there's a chance he could be one of the first called-up if there are any injuries to an outfielder during the season.
Jackson Rees is likely the most notable pitcher that was reassigned to the minors on Monday evening. The 28-year-old had a 4.50 ERA in 4 innings pitched, but his nine strikeouts gave him a 20.25 K/9, the highest in camp by any pitcher with more than a batter faced. Overall, he finished with a 50 K% and could earn a call-up in 2023 if he pitches well with the Triple-A Buffalo Bisons.
Who's still in contention for roster spots?:
One of the biggest questions is which catcher will be added to the 40-man roster if either Alejandro Kirk or Danny Jansen is injured. It appears that it will either be Stevie Berman or Rob Brantly, as both remain on the major league camp. Brantly likely has the leg up as he has major league experience, but Berman is an intriguing catcher in the system.
There are quite a few non-roster pitchers still in camp. They are Luke Bard, Junior Fernández, Bowden Francis, Matt Peacock, and Jay Jackson. The latter has pitched 9.1 scoreless innings with 13 strikeouts. Francis may be the only pitcher remaining that pitches as a starter, he has a 2.08 ERA in 8.2 innings pitched, along with 11 strikeouts.
Some 40-man roster players also remain on the major league roster who aren't guaranteed a spot. For position players, this includes
Otto López, who is slashing .467/.529/.667 in 15 plate appearances, as well as Nathan Lukes. That in itself is a battle for the 26th spot on the roster.
There are also quite a few pitchers fighting for the final spot in the bullpen. That includes Trevor Richards (who I think will get it), Thomas Hatch, Nate Pearson, Zach Pop, Zach Thompson, and Trent Thornton. There may be an additional spot available depending on Mitch White's time frame, but everyone here except for Richards has options remaining.
Has anyone been released:
The Jays have released four minor league players since the start of the new year. The most notable of which was Nathanael Perez Lopez, who made it to High-A in 2022. On the same day, they also released Willfrann Astudillo and Fernando Chacon. They also released pitcher Yeicol Valdez in late February.
With cuts coming fast and furious, it only means we're a few weeks away from the start of the 2023 season!
As always, you can follow me on Twitter and Instagram @Brennan_L_D.
---