The Blue Jays are among the teams who have interest in Andrew Heaney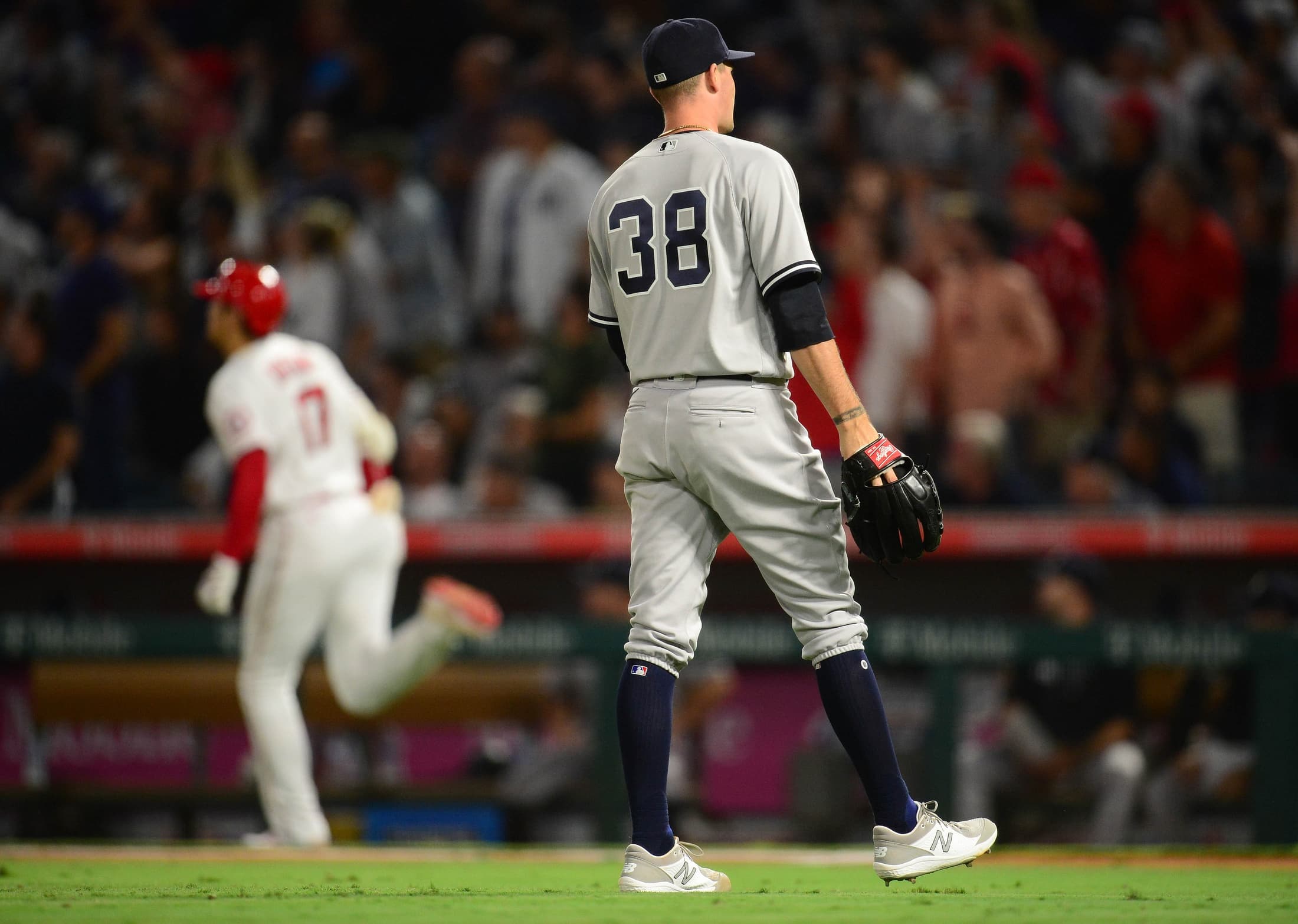 Photo credit:© Gary A. Vasquez-USA TODAY Sports
The quest for the next Robbie Ray has started!
The Blue Jays acquired Robbie Ray from the Arizona Diamondbacks during the 2020 season when he had a 7.84 ERA, and a little over a year later, he's more than likely going to win the American League Cy Young Award.
Ray is most certainly going to get paid this winter. His amazing season, backed by high velocity and huge strikeout numbers, could net him a contract as big as the six-year, $140,000,000 deal Patrick Corbin, his former teammate in Arizona, signed with the Washington Nationals back in December of 2018.
But with Teoscar Hernandez and Jose Berrios both eligible for arbitration this winter and Vladdy Jr. and Bo Bichette soon to become expensive, it wouldn't at all be shocking to see the Blue Jays thank Ray for his excellent season, let him sign a big deal elsewhere, and take the compensatory draft pick.
The Blue Jays struck gold with Robbie Ray. They found a struggling pitcher, fixed him up, and he provided amazing value on a cheap contract. The play now, more than likely, is to go out and find the next version of Ray, a pitcher with quality stuff or good peripheral numbers who can be turned into an effective starter with some tweaks.
One of those names could be Andrew Heaney, who, according to Joel Sherman, the Blue Jays have shown interest in already this winter…
The Miami Marlins selected Heaney with the No. 9 overall pick in the 2012 draft. He was moved to the L.A. Dodgers in 2014 along with Enrique Hernandez and Austin Barnes in exchange for Dee Gordon, Miguel Rojas, and Dan Haren, and then the Dodgers flipped him to the L.A. Angels for Howie Kendrick.
Heaney had some good seasons with the Angels, including a rookie year in 2015 in which he posted a 3.49 ERA over 18 starts, but his career after that got derailed due to injury. Since that strong rookie showing, Heaney has only pitched over 100 innings twice. He did so in 2018, posting a 4.15 ERA over 180 innings, and he did so in 2021, putting up a 5.83 ERA over 129 2/3 innings between the Angels and New York Yankees.
As bad as Heaney was last year, the promising thing about him was the 10.4 strikeouts per nine innings he produced.
Ray was striking out 12.5 batters-per-nine with Arizona in 2020 when he got traded to the Blue Jays, but he was also walking everyone and he was getting tagged for quite a few homers. Heaney's strikeout numbers aren't quite as good as Ray's were, but he allowed fewer walks and homers per nine innings.
Now, of course, Heaney isn't Ray (
the latter throws quite a bit harder than the former
) and it would be absurd to assume he could come in, drink some of Pete Walker's magic elixir, and win the Cy Young in 2022. But still, there's some upside here and the Blue Jays have had some pretty good luck with bounceback pitchers, including Steven Matz, who went from being a complete mess in 2020 to being a solid back-of-the-rotation starter in 2021.
As I mentioned with Matz earlier
, it makes sense that the Blue Jays opted not to give him a qualifying offer, which would cost the team $18,400,000 in 2022 if he accepted, because they can instead go out and bring in a few arms, such as Heaney, for cheap and see what happens.