The Blue Jays are apparently showing "strong interest" in trading for Marcus Stroman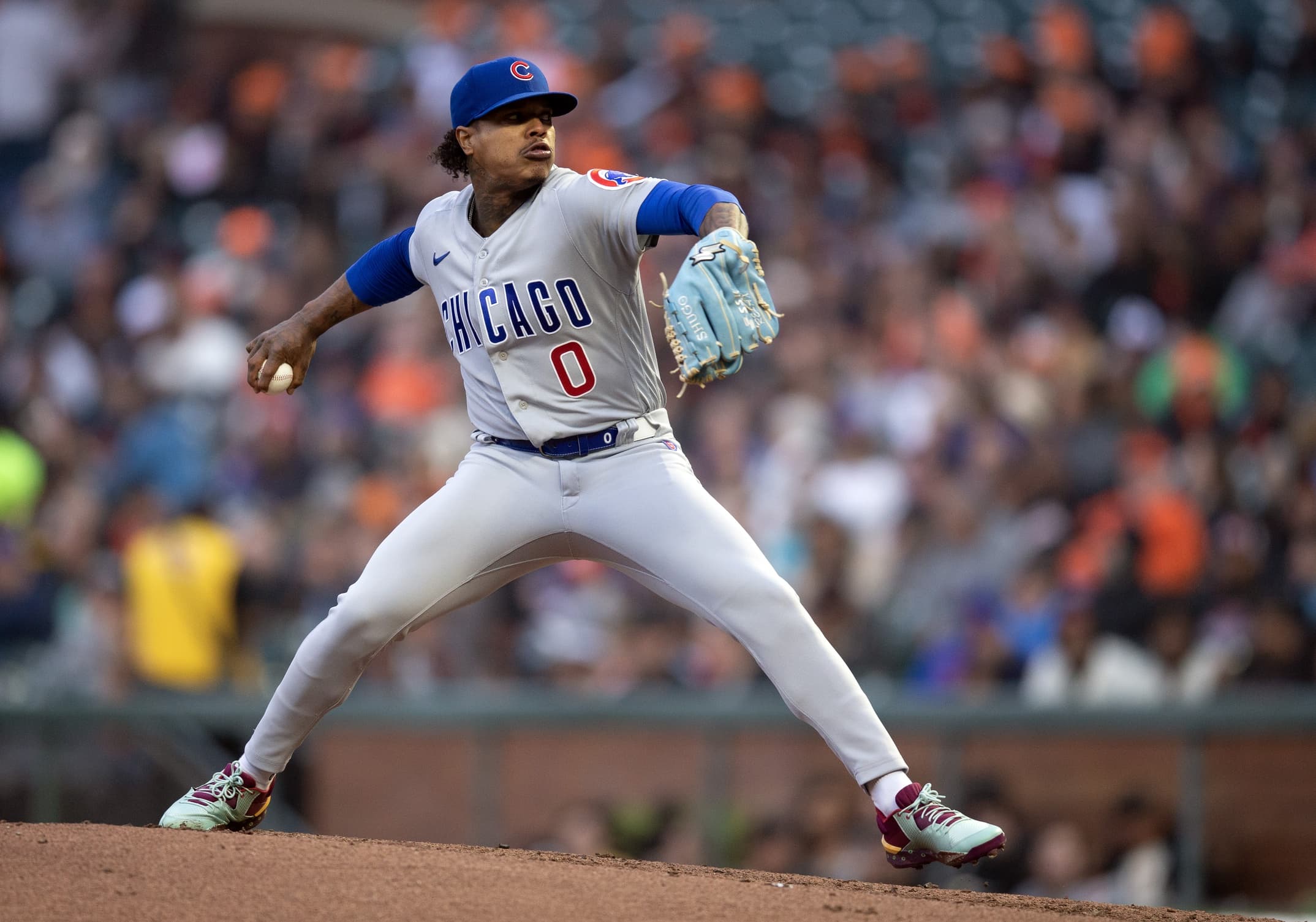 Photo credit:© D. Ross Cameron-USA TODAY Sports
Could the Blue Jays look to bring back a starter that they once had?
On Sunday afternoon, a rumour started circulating that the Blue Jays were interested in bringing back Marcus Stroman, a huge part of their 2015 and 2016 playoff runs.
Stroman, now 32 years old, is having a career year with the Chicago Cubs, posting a 2.88 ERA and a 3.37 FIP in 118.2 innings pitched. While his 21.3 K% is a bit below average, Stroman remains one of the best at generating ground balls, as he had a 58.4 ground ball percentage.
This season, Stroman is making $25,000,000 with $23,667,667 towards the luxury tax. He also has a player option worth $21,000,000 for the 2024 season. After a career year, Stroman will surely decline the player option, essentially making him a rental for a playoff run.
Stroman was drafted by the Blue Jays in 2012 with the 22nd overall pick. From 2014 to when the Jays traded him on July 24th, 2019, Stroman posted a 3.76 ERA and a 3.60 FIP in 789.2 innings pitched. 
He was moved with a season left of arbitration to the New York Mets for Anthony Kay and Simeon Woods Richardson. Interestingly, Kay is Stroman's teammate in Chicago, while Woods Richardson was traded with Austin Martin to the Minnesota Twins for José Berríos, who posted similar numbers to Stroman in the same time frame.
It's also worth mentioning some of the problems the front office and Stroman have had. This example came in January of 2021, a few weeks before the Blue Jays signed George Springer, while also adding Marcus Semien and Robbie Ray the same off-season.
There were also some words exchanged between Stroman and the organization in 2018 regarding his arbitration case.
The question is, who'd leave the rotation? Alek Manoah has struggled this season, Hyun-Jin Ryu is set to make a return a few days after the trade deadline, and Yusei Kikuchi could also be an option.
Could the Jays potentially have a six-man rotation with Stroman, Manoah, and Ryu in it, with Kikuchi moving to the pen? If Manoah struggles in his next start, he could end up being optioned back to the minor leagues. Furthermore, Ryu could have a setback similar to Mitch White early in the season. Who knows what the plan is for the rotation moving forward.
So are the Blue Jays interested in the 32-year-old righty? It's hard to say. While the source is reliable, it's hard to believe the front office would want to bring him back after what he has said. However, Stroman is a fantastic pitcher with a career 3.55 ERA and a 3.61 FIP in 1285.2 innings pitched. Acquiring him, even if he is a rental, would help improve the rotation massively.
---
As always, you can follow me on Twitter, Instagram, and Threads @Brennan_L_D.
---