The Blue Jays are expected to sign one of the top international free agents from next year's class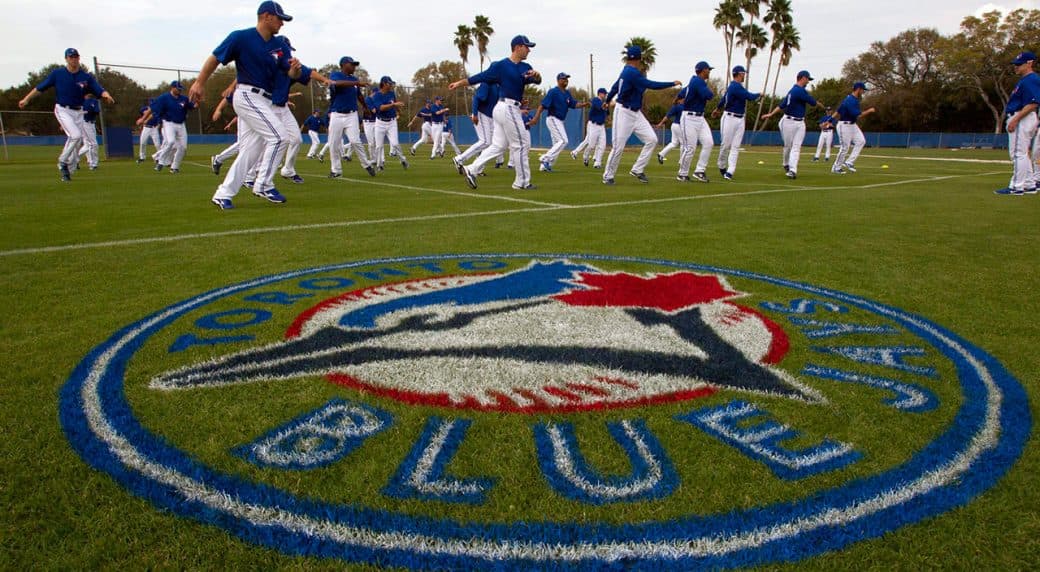 Despite the fact that the 2022 international free agent period is still open, it's never too early to speak about potential 2023 International Free Agents that the Jays are connected to.
While the team's big-league outfield is solidified with Geroge Springer, Teoscar Hernandez and a mix of Lourdes Gurriel Jr and Randal Grichuk, there aren't a ton of high ceiling prospects in the pipeline. Looking at MLB's Pipeline, the first natural outfielder in the Jays' top 30 is Dasan Brown, who is ranked 19th.
However, on the morning of January 27th, it was announced by Joe Doyle of Prospects Live that the Toronto Blue Jays are in a handshake deal with corner outfielder Emmanuel Bonilla. The 15-year-old from the Dominican Republic is already a whooping 6'3, 205 pounds. He'll be turning 16 in February, meaning that by February 2023, the young outfielder will be able to officially sign with the Jays. He is estimated to sign with a bonus of 4 million, slightly more than what Vladimir Guerrero Jr signed for in 2015 (3.9 million).
Bonilla is your prototype corner outfielder with a huge bat and a big arm. Already 6-foot-3, 205 pounds, Bonilla has prodigious raw power, but unlike most sluggers his age, his feel for hit allows evaluators to project a more complete profile at the plate as a pro.

"Most of the time, guys like this don't get big money because you look at the body, you look at the corner profile at this age and fear where it all goes from here," one AL director said. "Bonilla is in such a different category with the hit tool, it made negotiations between teams pretty unique."

Most directors shied away from comparisons, but they were effusive of Bonilla's ability not to become a one-tool guy.
Bonilla has raw power due to his build, however, what separates him from the prototypical corner outfielder is his hitting ability. Per an AL director, "Bonilla is in such a different category with the hit tool". Bonilla is also a great athlete and profiles much like Seattle prospect Lazaro Montes, who signed for 2.5 million during the current IFA period. 
The difference between the two is that Bonilla is likely to stick in the outfield, while Montes has a high possibility of moving to first base.
Anybody else?
While I'm told by one of my sources that the Jays aren't connected to anybody else at the moment, it is important to remember that the 2022-2023 international free agency period is about a year away.
It's not unheard of for a younger brother to sign for his big brother's club. For example, Elian Soto is in a verbal agreement with the Washington Nationals, of which older brother Juan Soto plays for. This could make you wonder whether or not the Jays would be interested in signing Vladimir Jr's younger brother, Pablo Guerrero.
The 15-year-old outfielder is available to be signed in 2023, however, the Jays may not have much money left in their IFA bonus pool after signing Bonilla, so I find it rather unlikely.
As always, you can follow me on Twitter @Brennan_L_D. Big shout out to Joe Doyle and his article, make sure to give him a follow @JoeDoyleMiLB