The Blue Jays come out on top after an absolute roller coaster ride with the Orioles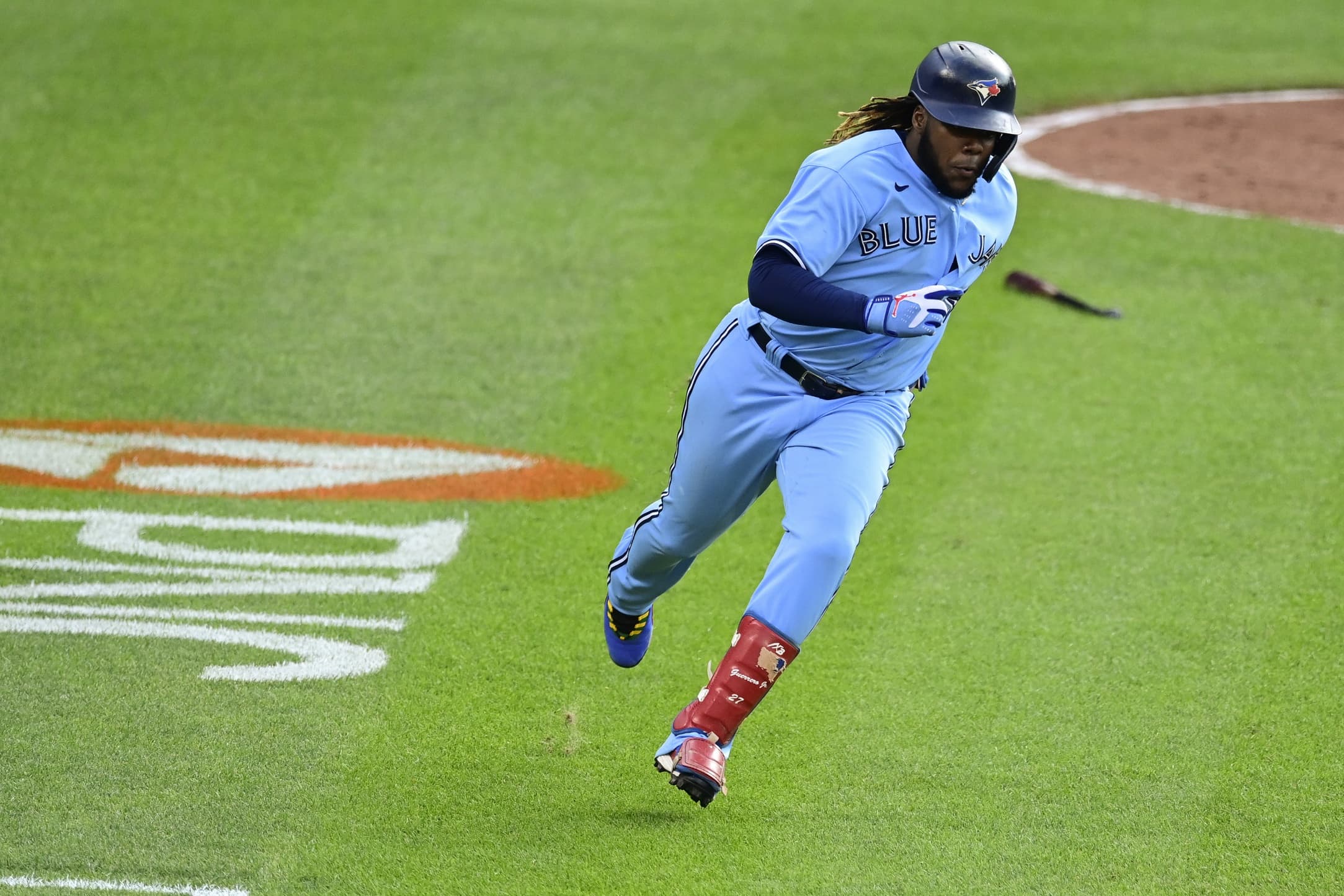 Photo credit:© Tommy Gilligan-USA TODAY Sports
Those are the Baltimore Orioles we know and love. The Blue Jays are back in the win column after a six-run rally in the ninth inning.
Things worth mentioning…
First Inning:
The game started off fun, Semien went yard and then Vlad did the same. Before the game, I bet $5 that Vlad would hit a dinger @4.50. So the extra 17 bucks is much appreciated. Thank you Vlad if you are reading this.
Manoah:
Before the game, I said if Manoah went 6 IP allowing less than four runs and had 7 Ks, I'd shave my head. Unfortunately, Manoah couldn't do it, meaning Twitter will have to wait until something else happens. Manoah, bless him, didn't have a great game. However, I have no doubt he'll bounce back. There are positives from this start, while home runs are bad, he walked only one batter and didn't give up a hit that didn't leave the park. He also had 6 Ks, one off his career-high. Alek, if you are reading this, it could be the mechanics, but I assume you'll watch the tape and throw a perfect game next outing. I have faith in you.
Manoah's ejection:
Well, that's if the MLB decides that's not suspension-worthy. After giving up two dingers, Manoah's first pitch ran up and caught Franco in the hand. What ensued was an absolute mess that saw Manoah get thrown out after 4.1 IP. After watching Manoah's starts in Triple-A, I gave him the nickname "Manoahson" after Bob Gibson because Alek hit more batters (4) than he walked (3). However, this wasn't an intimidation tactic, this was a two-seamer that ran up and hit him. Umps should have given warnings and moved on from there. A fun fact to go along with this is that the hit batter was Manoah's 69th pitch. Nice.
Please stop mob hating Montoyo:
To add to this further, I see a lot of people upset at Montoyo. Please just stop. I have criticized him before, but getting thrown out doesn't do anything. 
Anthony Kay:
Kay came in to pitch and was pretty darn good. Yes, he gave up two solo shots, but he didn't walk anybody and struck out three. Furthermore, most of his outs were ground balls. It's his most promising outing this season.
Cold bats/needs:
While all this was happening, the game dragged on because the bats went cold. I was a strike away from writing an incredibly negative blog. Even though they came around with a potentially season turnaround game, the bats have been an issue since the White Sox series. Springer, Kirk and Hernandez will help when they return, but they still need a 3B (although Espinal has been good lately) and more 'pen arms.
Biggio:
Since the start of the season, I have been getting more and more Cavanpilled. However, since his return from injury, he's been pretty solid. I still believe his best role is roaming the field and filling holes whenever someone needs a rest day, but he's been pretty good in right field.
Espinal:
I think we have to praise Espinal here. He was sent down on the 10th of June after two hits and a walk to make room for Biggio. He was eventually called back up and man, has he ever played well. In his past six games, he's had 20 PA appearances with 9 hits, 4 walks, only 2 Ks and an OPS of 1.134. He only has one extra-base hit, but I truly believe he deserves the utility role if they were to trade for a 3rd baseman. In this scenario, Biggio gets the extra utility role as he can play everywhere. Espinal has been able to provide fantastic defence at 3B and deserves a lot of credit.
The best closer in the league:
Romano is an absolute killer. He is a closer through and through and we are lucky to have him, so let's give him more opportunities.
The 9th:
At this point, I was firing up the old laptop getting ready to be incredibly negative. The Jays had other plans. Biggio walked to start the inning. While his first walk should have been a strike, this was a four-pitch walk. Panik flew out and by this point, I thought the Jays were done. Espinal then got on base for the fourth time, hitting a single up the middle. Gurriel is up next and oh, he's already on base with a single, keep on swinging. Adams pinch hits and strikes out on three pitches, which was tough. I really thought there was no chance at this point.
Semien, who hit two solo shots in this game, comes up. After a tough battle, he walks to have the bases loaded with two outs. Bichette goes down to a 1-2 count because of course, but after fouling off millions of strikes, he goes the opposite way and drops one just out of the reach of the fielder to tie the game. Next up is Vlad who launches a ball to the gap scoring two more.
While they won this game, there are still things to criticize, but now isn't the time. Hopefully, this is a win that turns the season around, especially with Springer on the horizon.
As always, you can follow me at @Brennan_L_D on twitter.