The Blue Jays drop series finale with an ugly 7-2 loss to the Guardians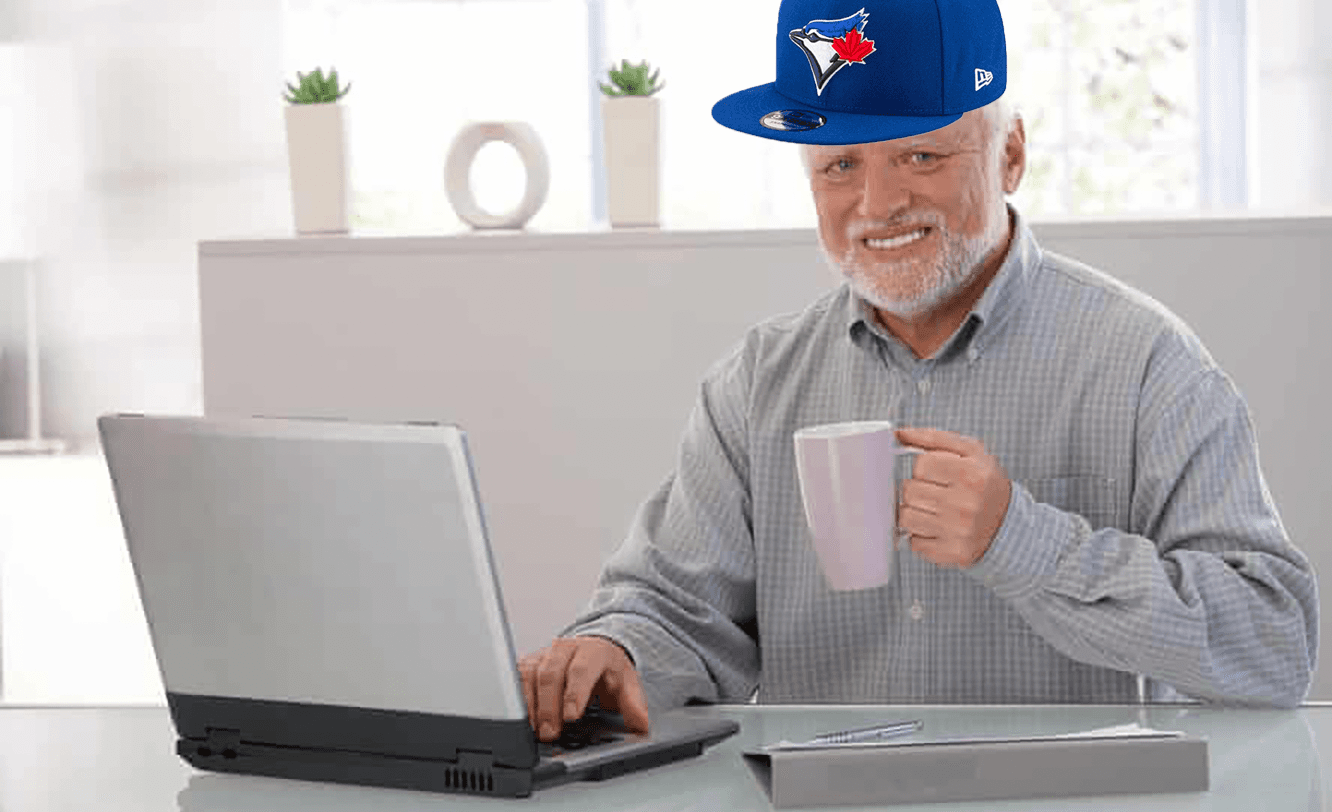 The Toronto Blue Jays got in the win column Saturday afternoon, but they made a swift U-turn back in the loss column with a 7-2 loss to the Cleveland Guardians on Sunday afternoon.
It was certainly not the prettiest of starts for Kevin Gausman, who came into this game not allowing a run in each of his last two outings. Gausman dealt with traffic on the base paths all day, which showed in his final line. Gausman went 4 and 2/3 innings, allowing nine hits, five earned runs, one walk, and striking out five.
While his performance may not look very good on paper, Cleveland didn't have their way by dominating with home runs and ringing doubles. All year, Gausman has dealt with a fairly low ERA, but an unusually high BABIP. For the non-advanced metric crowd, that stands for "Batting Average on Balls In Play", meaning that when opponents are hitting the ball, it's finding ground for a base hit rather than turning into an out. Today, Gausman's bad luck with batted balls continued.
In the top of the 1st, Gausman allowed a solo HR to Amed Rosario that went 422 feet to center field. That home run had nothing to do with bad luck, it was simply Gausman leaving a 96 mph fastball middle-middle. In the 2nd inning however, Austin Hedges blooped an RBI single into center field on a fly ball that landed right in the middle of 2B Whit Merrifield and CF Raimel Tapia. Both were confused on who would actually catch the ball, and it landed in between them instead. In the 4th inning, Hedges once again dunked a ball down the right field line, and Cavan Biggio, who was playing closer to center field, wasn't able to get there in time to catch it. It turned into an RBI double. Those two hits launched Hedges' season batting average to a powerful…*checks notes*… .179. Sheesh.
Rosario led off the 5th inning with a walk, and he took second on a wild pitch by Gausman. It gave Buck Martinez an opportunity to bring back his famous "catchers shouldn't catch on one knee" speech, as Alejandro Kirk wasn't able to block a ball in the dirt during the next at-bat. With Rosario at second, Josh Naylor singled into the shift, but the ball was just out of Merrifield's reach, and it turned into an RBI single, scoring Rosario. Owen Miller would eventually hit an RBI double to score another run in the inning to make it a 5-0 game, ending Gausman's afternoon.
All of the "almost's" and "just out of the reach's" contributed to the "bad luck" that Gausman had today. It brought his BABIP to .368, the highest of his career. 36.8% of the time a ball is hit off Gausman, it's a hit. The bad luck comes into play when Gausman is 10th in the AL in ERA, and 1st in the MLB in FIP (Fielding Independent Pitching, a stat that measures a pitcher's performance based on stats that don't involve his infielders).
Even if Gausman had some things go his way, the offense didn't help him out much. Three of the first four batters reached base in the 1st inning, including an RBI double from Teoscar Hernandez. That suggested that the Jays may have some luck against one of the MLB's best in Shane Bieber, but that was unfortunately not the case. An RBI groundout in the 5th inning from Vladimir Guerrero Jr. was the only other run the Jays could muster this afternoon, as Bieber would go on to throw 7 innings, allowing eight hits, two runs, and six strikeouts. Today also marked the end of Guerrero's hitting streak, which ceased at 22 games.
Lourdes Gurriel Jr. was the lone bright spot of the batting order, going 3-for-4 with a run. It brought his batting average up to .308, 2nd in American League.
Toronto will start a new series tomorrow evening against the Baltimore Orioles. Yusei Kikuchi is in line to start for the Jays, which isn't the most encouraging thing considering the five runs Baltimore served him last week. Kyle Bradish and his 6.42 ERA will start for the Orioles, perhaps proving to be a good recipe for the offense to hit a few homers.
This weekend may not leave the fans feeling too good about this team, but it's important to remember that the 2015 Blue Jays also owned a 61-52 record after 113 games. With that, let the "this season is over!" comments begin…
---