The Blue Jays have recalled Otto Lopez from Triple-A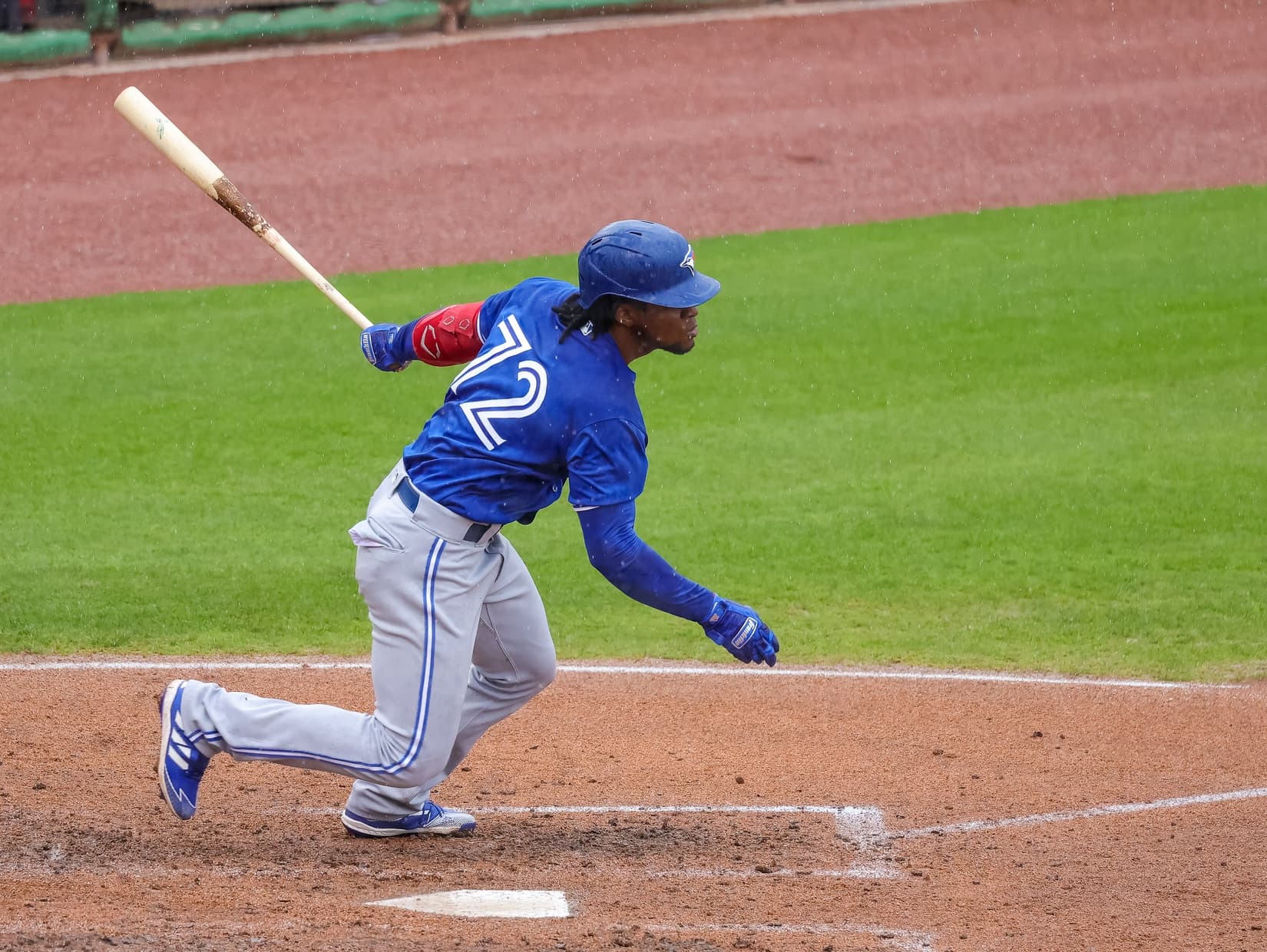 Photo credit:© Mike Watters-USA TODAY Sports
There's a new Large Adult Son in the mix.
According to Hector Gomez, the Blue Jays have recalled infielder Otto Lopez from the Buffalo Bisons…
Lopez was added to the 40-man roster ahead of last winter's Rule 5 draft. The highest level he had played before the 2020 minor-league season was wiped out was Low-A with the Lansing Lugnuts and then he jumped all the way to Double-A New Hampshire in 2021.
In 69 games with the Fisher Cats, Lopez put together a nice slash line of .330/.397/.457 with 28 walks and 62 strikeouts. He was promoted to Buffalo a couple of weeks ago and has continued to hit, slashing a .282/.404/.410 line over 11 games.
Born in Santo Domingo and raised for several years in Montreal after his father's teaching job took the Lopez family to Canada, Otto signed with the Blue Jays back in 2016 and has quietly put up numbers ever since. Starting in the Gulf Coast League in '17, Lopez posted a slash line of .275/.361/.360, then stepped into a little more power in '18 with Vancouver. Lopez's breakout came in '19 with Lansing, where he won the Class A Midwest League batting title with a .325 average while playing second base, shortstop and the corner outfields.

Lopez does a little bit of everything, and does most of it quite well. His offensive profile is certainly hit-over-power, but he's added some strength over the past year and is starting to impact the baseball with more authority. With good speed and athleticism, Lopez can also be a threat on the bases and fill the gaps in the outfield. As one of the most versatile players in the organization, Lopez has super-utility potential, which opens up several different avenues for him to reach the Major Leagues. His arm plays well enough at infield and outfield positions, too.
There's going to be a corresponding move here at some point, and logic would indicate that Bo Bichette, who's been dealing with a messed up shin over the last week, might be headed to the Injured List. I would assume it's either that or George Springer, who, of course, got hurt in Seattle over the weekend. Most might have thought that Kevin Smith would be the one to come up, but Lopez already being on the 40-man roster is ultimately what gave him priority in this situation.