The Blue Jays have signed 20th overall pick Arjun Nimmala to a surprising under-slot deal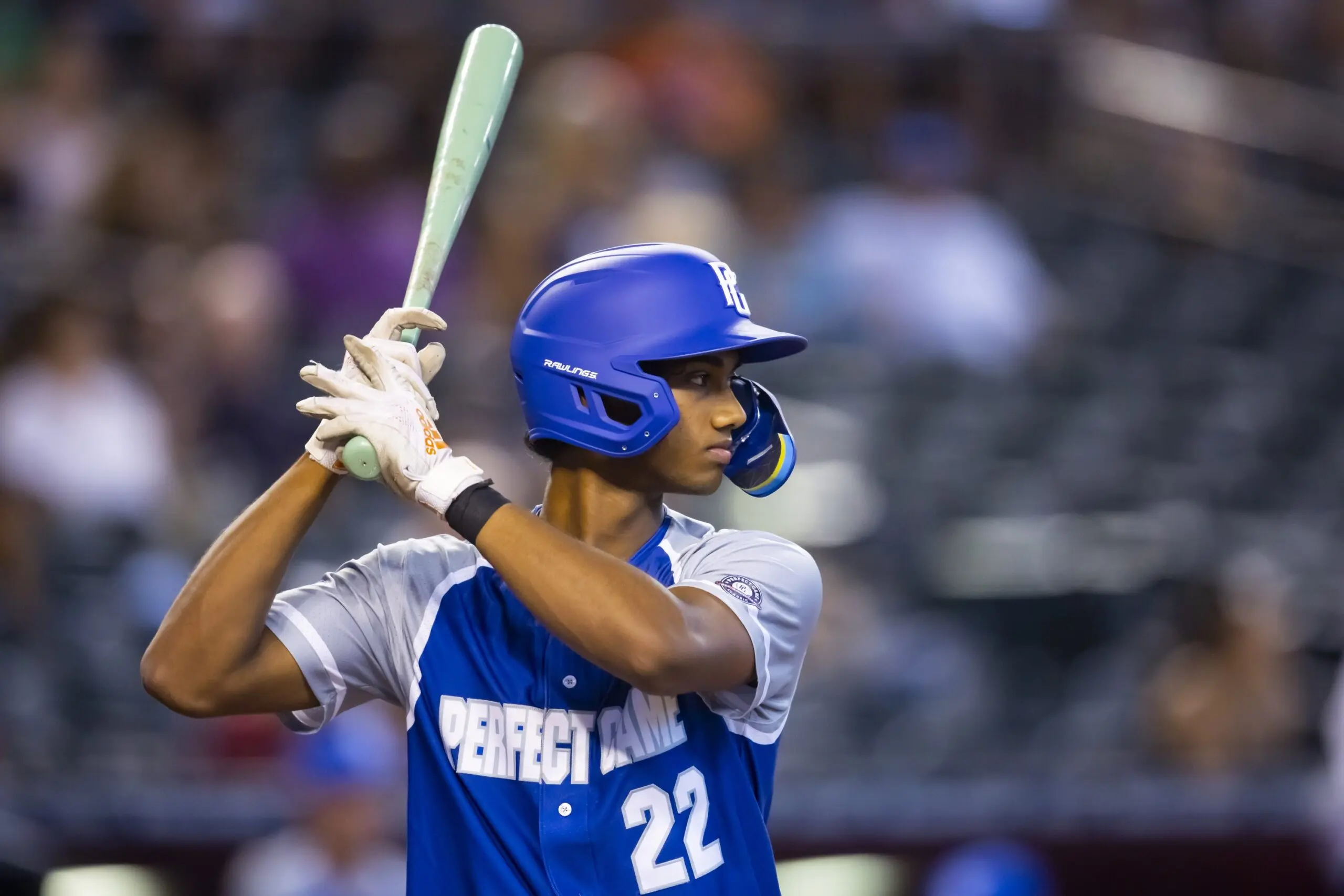 Photo credit:© Mark J. Rebilas-USA TODAY Sports
Did anyone expect the Blue Jays to under-slot Arjun Nimmala?
On Monday afternoon, it was announced by the Blue Jays Twitter account that they had signed their first-round draft pick.
Many, including myself, believed that the 17-year-old shortstop would sign an over-slot deal, but that was not the case.
The Blue Jays selected Nimmala, the first player drafted of Indian descent, with the 20th overall pick. MLB Pipeline had him as the 11th best draft prospect, and Baseball America had him as the 17th best draft prospect in the class, so getting him at 20th was already pretty good.
He has every opportunity to stick at shortstop, and he has great raw power, which is great considering how young he is and how much he can still fill out his frame. Like all prep players, there are still some concerns about his game, notably some swing and miss and chasing.
With that being said, signing Nimmala for a deal worth $3,000,000 is bonkers, considering the slot value of this pick is $3,746,000. This means that the Jays saved $746,000 which will allow them to sign some of the other prep players they drafted (namely Landen Maroudis and Chase Brunson) to over-slot deals. It's also possible that they will be able to sign Sam Kulasingam, but we'll see.
The Blue Jays' bonus pool now sits at $3,334,332 with 16 more players to sign. Players pick from rounds 11-20 have an automatic slot of $150,000 which doesn't count towards the bonus pool.
Either way, what a draft for the Blue Jays.
---
As always, you can follow me on Twitter, Instagram, and Threads @Brennan_L_D.
---