The Blue Jays have signed Canadian reliever Rowan Wick to a minor league deal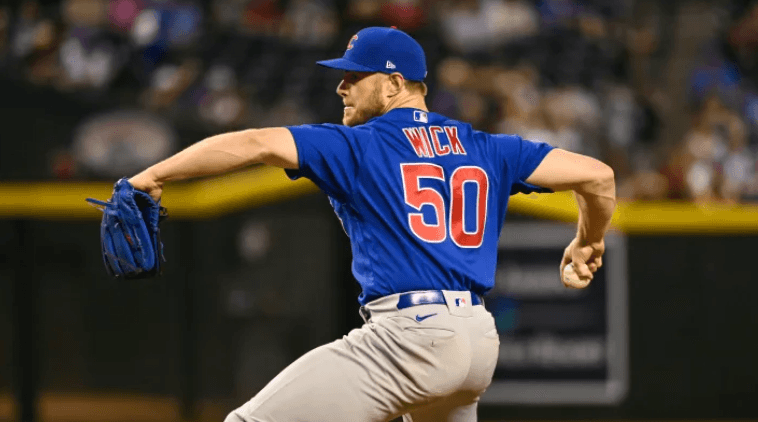 Photo credit:Kelsey Grant/Getty Images
The Blue Jays have added some bullpen depth to the Buffalo Bisons roster.
It was announced on Wednesday evening that the Blue Jays are signing Canadian Rowan Wick to a minor league deal.
This is a pretty notable move, as Wick had some success in the majors, owning a career 3.82 ERA and a 3.49 FIP in 146 innings pitched.
The 30-year-old right-handed reliever spent the majority of his career with the Chicago Cubs, with his best season coming in 2019. That year, he had a 2.43 ERA and a 2.82 FIP in 35.1 innings pitched, along with a 25 K% and an 8.1 BB%.
His most recent major league season was in 2022, where he had a 4.22 ERA and a 4.19 FIP in 64 innings pitched. After registering a 25 K% in 2019, a 27 K% in 2020, and a 29 K% in 2021, his K% dropped to 23.5%. Wick's 9.9 BB% was lower than his career average, though.
Wick has option years remaining, and spent the entirety of the season with the Iowa Cubs, where things haven't gone great. He has an 8.60 ERA and a 7.24 FIP in 30.1 innings pitched, along with a 24.1 K% and a 13.1 BB%.
The 30-year-old has a three pitch-mix according to Prospects Live's data, with a fastball, a cutter, a slider, and a knuckle curveball. The fastball averages 94.2 mph. While the curveball has a 42.6 whiff %.
To me, Wick is in a pretty similar position to Paul Fry. Both have had major league experience and pitched at a fairly high level, but both are sort of a last ditch effort if there's a ton of injuries in the pen.
I'd imagine Bowden Francis, Thomas Hatch, and Nate Pearson would get the call up before Fry or Wick if injuries occur, but it's never a bad thing to have depth in your Triple-A bullpen.
---
As always, you can follow me on Twitter, Instagram, and Threads @Brennan_L_D.
---