The Blue Jays just got shut down by Dean Kremer and have now lost five consecutive games with the Baltimore Orioles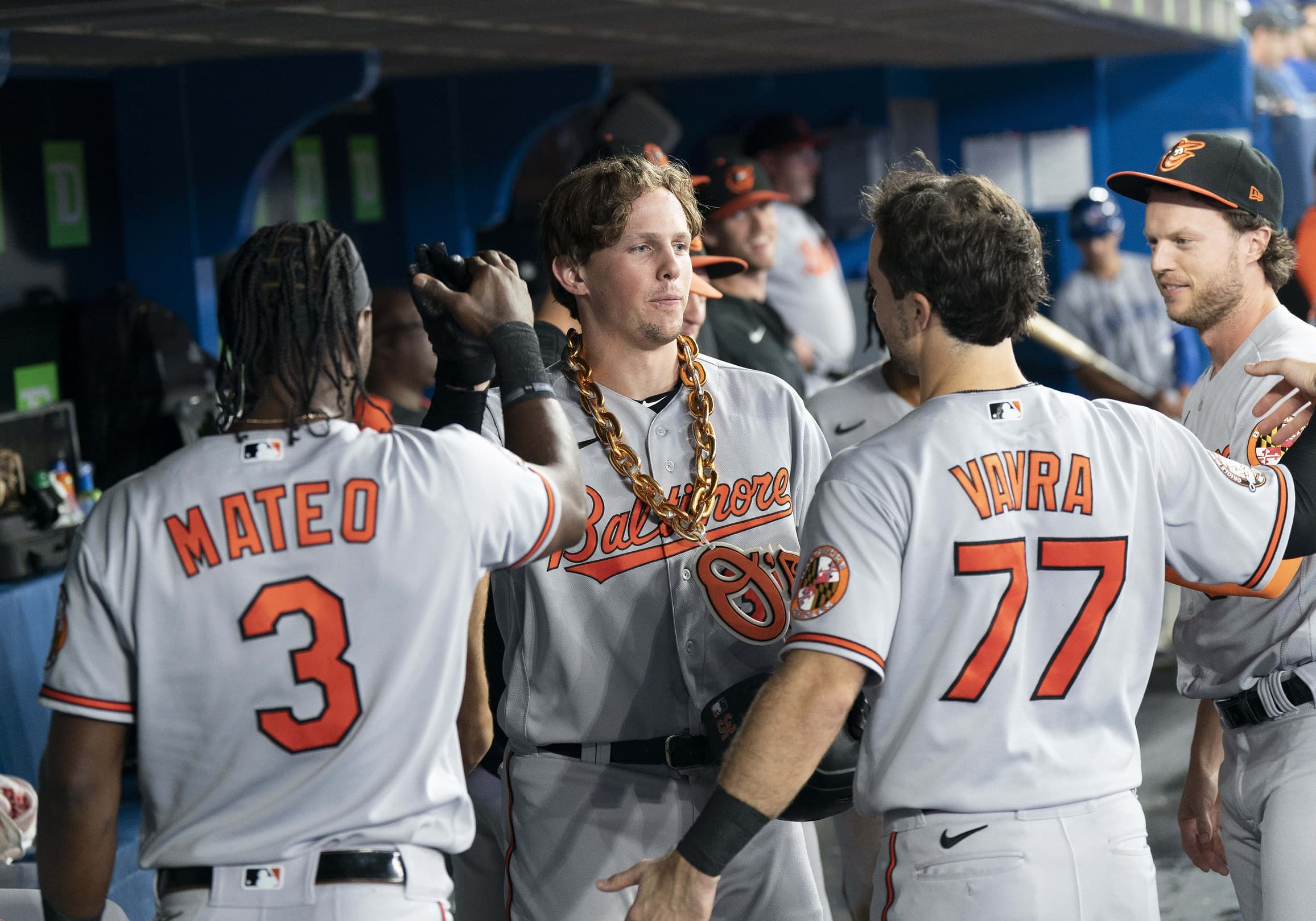 Photo credit:© Nick Turchiaro-USA TODAY Sports
The nightmare continues. The Blue Jays continue to go through a poor slump, as they dropped another game to the Baltimore Orioles 4-2.
Last night, it was Kyle Bradish, and, as you can tell by the headline, the Blue Jays had a lot of fits with Dean Kremer, the Orioles starting pitcher tonight. Yes, this is the same Dean Kremer who, before tonight, had an 11.32 career ERA against Toronto (per @JGoldberg12 on Twitter). Sounds like the perfect recipe for coming out of a slump, eh? Nope.
Kremer gave up a 2-run homer in the first inning from Vladimir Guerrero Jr., but after that, he put up zeros for the rest of his outing. Kremer threw seven innings, allowing seven hits, two runs, one walk and striking out six. Oof.
Guerrero's home run came after George Springer's leadoff single in the 1st inning. Vladdy hit an absolute seed to the Blue Jays' bullpen to give Toronto an early 2-0 lead. It was the first time the Jays scored first in a game since August 7th at Minnesota.
Despite the good start, tonight's game was once again littered with missed opportunities. The Jays would look to add more to the scoreboard in the 3rd inning, as they worked the bases loaded with one out against Kremer by way of a Vladdy single, Lourdes Gurriel Jr. double, and an Alejandro Kirk walk. Unfortunately, Matt Chapman grounded into an inning-ending double play to kill the momentum.
Another critical missed opportunity occurred in the bottom of the 7th. Santiago Espinal reached on a bunt single with one out, so John Schneider pinch-hit Raimel Tapia for Jackie Bradley Jr. Schneider decided to put the hit-and-run on to try and manufacture some runs. However, it was all run and no hit, as Raimel Tapia swung through a Kremer fastball, and Adley Rutschman threw Espinal out at second base. Tapia would eventually ground out in the shift in shallow right, but he appeared to be safe at first. Unfortunately, the Blue Jays had already used their challenge earlier on a pick-off play an inning earlier that appeared to be not worthy of a replay.
It really wouldn't have mattered, as several Jays hitters posted 0-for's, including Teoscar Hernandez, Bo Bichette, Kirk, and Chapman. Most of those outs seemed to be from ground balls to short and swings and misses on down-and-away sliders.
Alek Manoah got the start for Toronto, and he ran into some trouble in the late stages of his start. He cruised through the first four innings, but gave up back-to-back homers to Cedric Mullins and Rutschman in the 5th to tie the game at 2. While the home runs were on Manoah, his defense didn't help him in the 6th inning. The Jays would commit two errors in the 6th, including a near outfield assist from Hernandez at home plate that would have ended the inning with the Jays only down one. Hernandez made a great one-hop throw, but Kirk misplayed the ball at home, and the error was charged to Hernandez.
Toronto will look to salvage a game from this series tomorrow afternoon, as Ross Stripling will make his first start after an IL stint. He will be opposed by Austin Voth. With tonight's loss, Toronto is now only a half game ahead of Baltimore for the final wild card spot. They're literally hanging on by a string.
---