The Blue Jays just lost to Kansas City's Triple-A team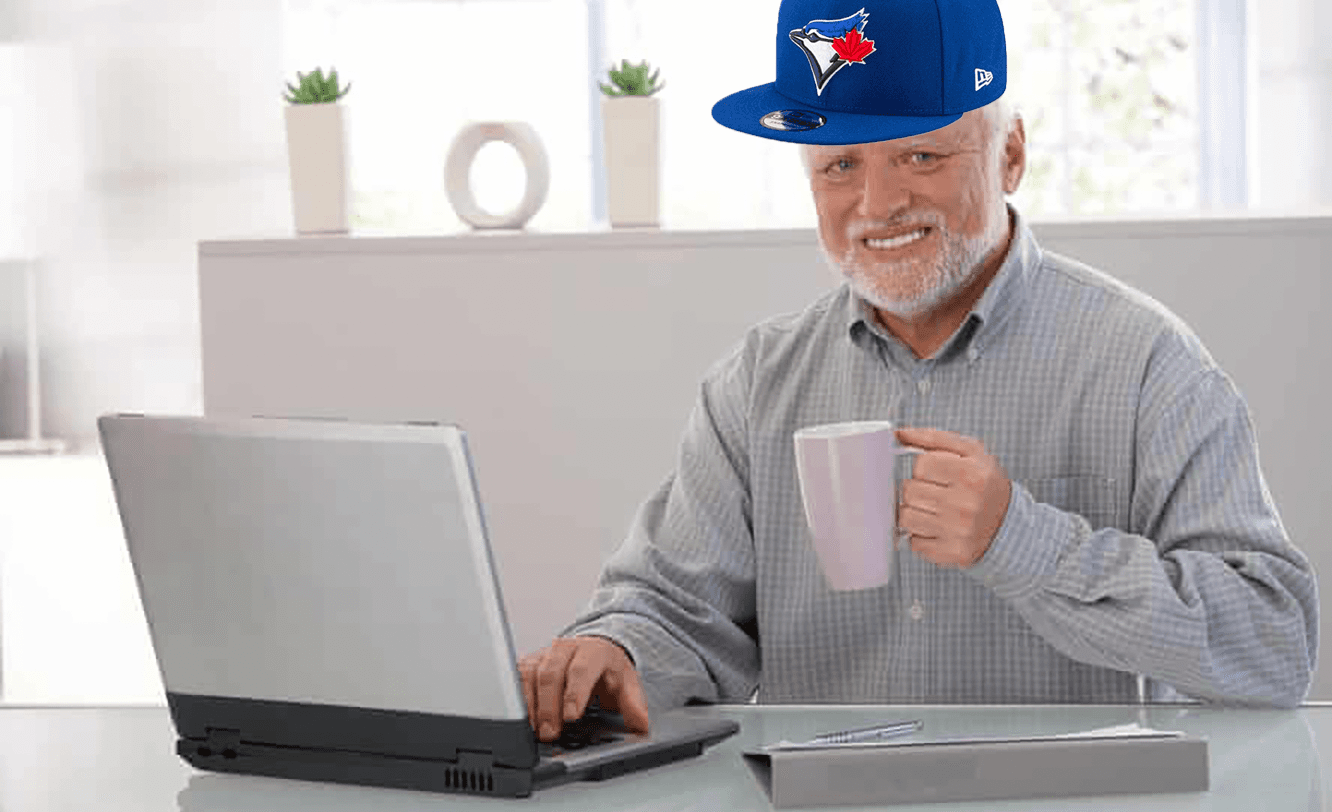 Yikes.
The good vibes that came from the series sweep of the Phillies were violently dashed tonight as the Blue Jays fell to the Kansas City Royals 3-1.
The Jays failed to capitalize on a night that had lots of promise; Kevin Gausman making his return to the mound, the aforementioned sweep of the Phillies, and an opportunity to register another sweep before the All-Star break against a very inferior opponent.
Although he didn't have his best stuff, Gausman still managed to provide the Jays a quality start and keep them in the game. Outside of the 6th, Gausman allowed at least one baserunner in every other inning. The Royals got to Gausman in the 5th, as Edward Olivares cashed in a lead-off double by Nicky Lopez. The very next batter, Bobby Witt Jr. deposited a Gausman fastball into the left field seats.
Gausman's line: 6 IP, 7 H, 2 ER, 2 BB, and 6 K's. While Gausman kept things afloat, the offense wrote a different story.
The Blue Jays failed to get much going against Royals hurler… *checks notes* …Angel Zerpa. Matt Chapman smashed a solo home run off of Zerpa in the bottom of the 5th to get the Jays on the board, but that was the only thing that made the Royals pitchers sweat a little. The Blue Jays left seven runners on base and were 0-5 with runners in scoring position.
This poor offensive showing came from a game in which John Schneider switched the lineup around a bit, moving Vladdy up to 2nd, Alejandro Kirk to 3rd, and Bo Bichette to clean-up. Between the three, they were 2-for-10 with a couple walks. Add in George Springer's 0-for-3 night, and the top of the Blue Jays order did not prove to be lethal.
Zerpa was among many young Royals to be called up from the minor leagues earlier today. An avalanche of roster moves included CF Nate Eaton, 1B Nick Pratto, and LF Brewer Hicklen all making their ML debuts tonight. Hicklen entered the game as a pinch runner in the 8th inning and hilariously ran into an easy out less than 5 minutes into his debut, overrunning second base and getting caught in a rundown. Eaton, however, hit his first MLB home run off of Anthony Banda in the 9th.
The Jays look to even the series tomorrow with, The Big Man, Alek Manoah on the mound against Zack Greinke.
---