The Blue Jays' lack of quality pitching depth was on display against the Rays this weekend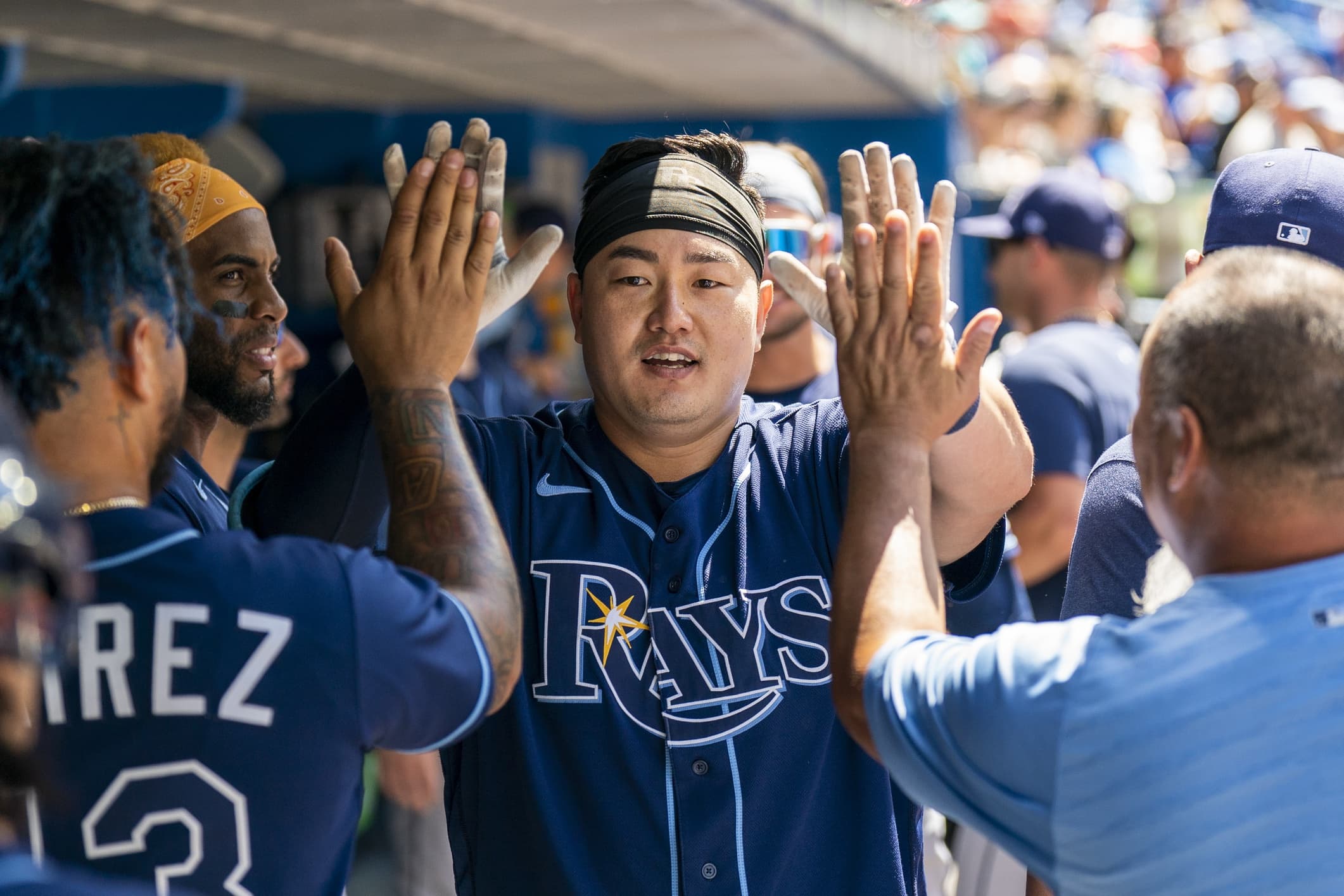 Photo credit:© Kevin Sousa-USA TODAY Sports
A five-game series with the Tampa Bay Rays. Nobody ever said it was going to be a fun time!
Things actually got off to a nice start, as the Blue Jays won on Thursday behind an excellent start from Yusei Kikuchi and thanks to an offensive explosion on Canada Day on Friday. But then a whole bunch of bad luck and terrible pitching derailed things the rest of the weekend.
Saturday's doubleheader got off to an ugly start when Kevin Gausman had to leave the game after the second inning because he got drilled in the foot by a line drive comebacker. Credit to Casey Lawrence, who worked his way through five-and-two-thirds innings in relief, but he isn't going to win a one-on-one with Shane McClanahan.
Thomas Hatch, who was probably slotted in around eighth or ninth in terms of the starting pitcher depth chart in spring training, came up to start the second game and got drilled. Hatch allowed 10 runs over four-and-two-thirds innings of pitching that made it seem like the guy who posted a 2.73 ERA over 17 appearances back in 2020 was somebody completely different.
Having to navigate a stretch of five games in four days just goes to show how deleted Toronto's pitching staff is right now. It really isn't ideal having to toss out a guy who has a 5.12 ERA in Triple-A to start a big league game against a division rival.
Sunday's rubbermatch featured Ross Stripling allowing four runs (three earned) over four-and-two-thirds before Trent Thornton came in and poured gasoline on the fire. The frustrating thing in this game was the bats, though, as the Blue Jays went 2-for-14 with runners on and stranded 12 runners.
Next up, the Blue Jays will jump on a plane and head out west for three with the Oakland A's before playing four "road" games in Seattle.
---