The Blue Jays need to capitalize on the struggling Red Sox this weekend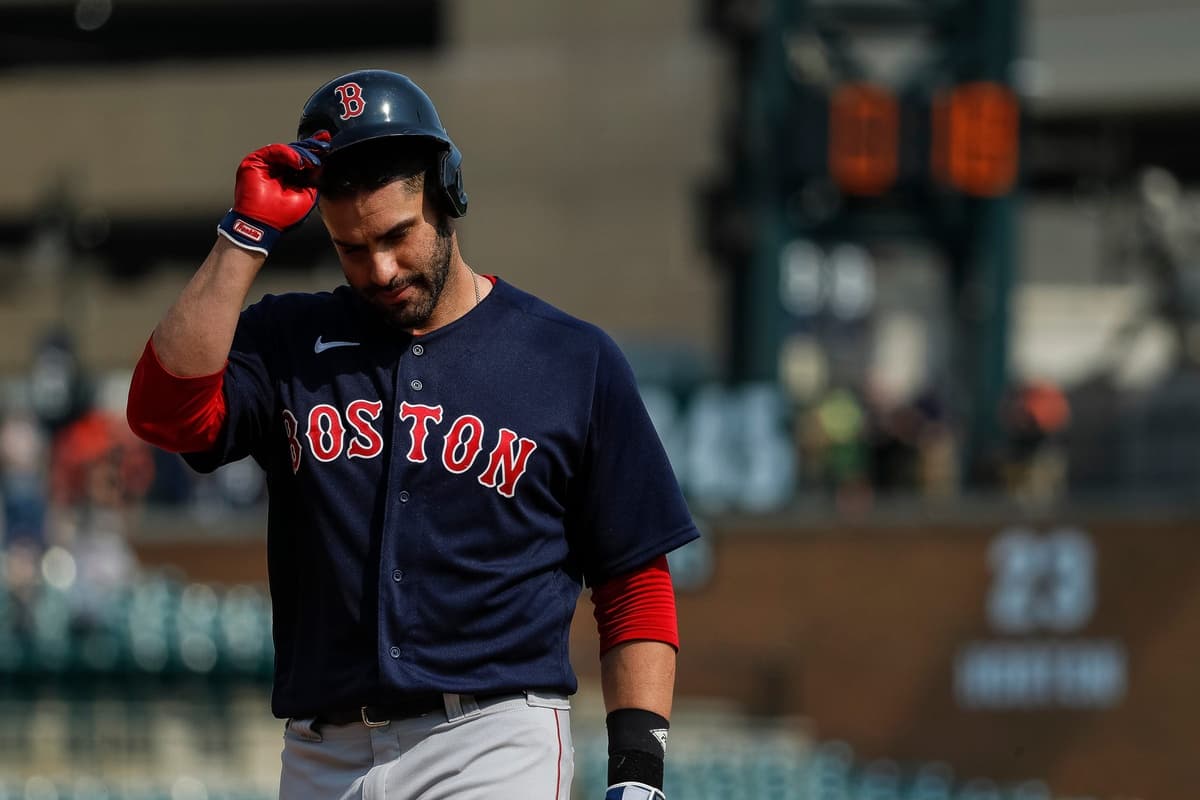 Photo credit:© Junfu Han via Imagn Content Services, LLC
The Blue Jays are playing their best baseball of the season, the Red Sox are playing their worst baseball of the season. This has the potential to be a big weekend.
Since beating the Red Sox by a score of 13-1 at Fenway last Thursday, Boston was swept in a three-game set by the Tampa Bay Rays at The Trop and then they went ahead and lost two of three to the lowly Tigers in Detroit. The Red Sox are now behind the Rays in the American League East standings and both the Blue Jays and Yankees are gaining on them quickly.
As Alex Cora said on Thursday, nothing is going right for Boston right now, quite the change of scenery for a team that's managed to bullshit their way through the entire season without much adversity…
"I can put it plain and simple for everybody. I don't think you guys have to ask many questions today,"

Cora told reporters after Thursday's loss

. "We didn't pitch, we didn't play good defense, we didn't hit. It wasn't a good effort today. Where we're at right now, we gotta get better and that's the bottom line. …

"Offensively, we didn't do much. I think with runners in scoring position we struggled again. And for us to pull this off, we have to play better baseball overall. It looks like right now we're a step slower, we're not moving well. I know we're in August and it's a grind, but we have an opportunity to play in October and we put ourselves in this situation. People can doubt us or they can feel like this team can do it, but bottom line, we gotta show up every day and be better."
With Boston losing on Thursday and Toronto winning, the Blue Jays are now only five games back of the Red Sox in the standings. This four-game set could result in Toronto being just one game behind Boston when it's all said and done.
This is the last time the Blue Jays will see the Red Sox this season, so they absolutely have to capitalize to make up ground. As we know, Toronto has a pretty soft schedule the rest of the way, which makes their uphill climb a little bit easier, but they need to do well in the head-to-head games they have against teams like Boston, Tampa Bay, and Oakland in order to catch them.
And things really couldn't be stacked up better for the Blue Jays right now. They're red hot now that they're actually playing in their own stadium and they have their best four starters going this weekend.
Alek Manoah, who dominated Kansas City on Saturday, will start the opener against Nate Eovaldi, who got lit up in his last outing against the Rays. On Saturday, it'll be Robbie Ray going against Nick Pivetta, who the team has teed off on four times this year, and then Jose Berrios going against Tanner Houck. Finally, Hyun Jin Ryu will face Garrett Richards, another guy the Jays have knocked around a few times this year, on Sunday.
You gotta kick 'em while they're down.