The Blue Jays re-sign pitcher Casey Lawrence to a minor league deal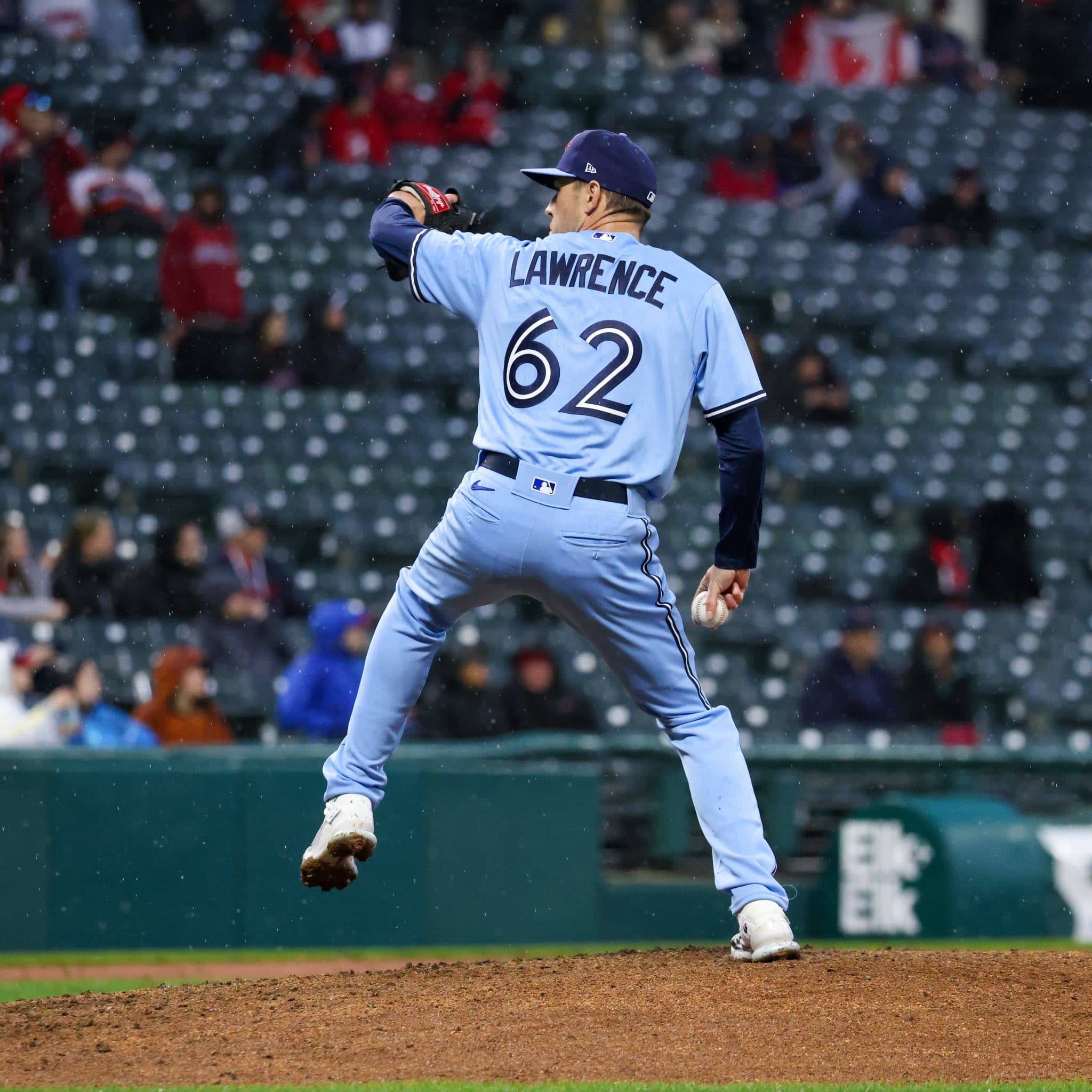 Photo credit:Blue Jays PR
Since it is Tuesday, it means it's time for a transaction!
Per MiLB-Transactions (which monitors the transactions page), the Blue Jays have re-signed right-handed pitcher Casey Lawrence to a minor league deal.
The 35-year-old was one of the best pitchers in Triple-A last season, registering a 2.79 ERA and 4.16 FIP in 126 innings pitched. While his 21.9 K% wasn't incredibly high, he has one of the lowest BB%s in the Jays organization at 3.5%. Lawrence was the only full-time starter with the Bisons throughout the 2022 season.
His MLB tenure in 2022 wasn't as great though. He posted a 7.50 ERA and a 6.33 FIP in 18 innings, which also saw a 13.9 K% and 5.1 BB%. It just seems as if he can't figure it out at the major league level, as he has a career 6.80 ERA and 5.31 FIP in 96.2 innings. However, he was fairly unlucky with the Jays last season, as you can see in the clip below.
In early November, Lawrence had previously been outrighted off the 40-man roster where he chose free agency. The plan for Lawrence is likely to use him as a mentor, as there will be quite young pitchers heading to Triple-A to start the 2023 season. Worst case, Lawrence may get another shot at the big leagues, where he'll hopefully have more luck.
It's never a bad thing to have more depth, so I like this signing! Hopefully, the Jays will add more starters to minor-league deals soon.
As always, you can follow me on Twitter and Instagram @Brennan_L_D.
---