The Blue Jays should have given Ross Stripling a qualifying offer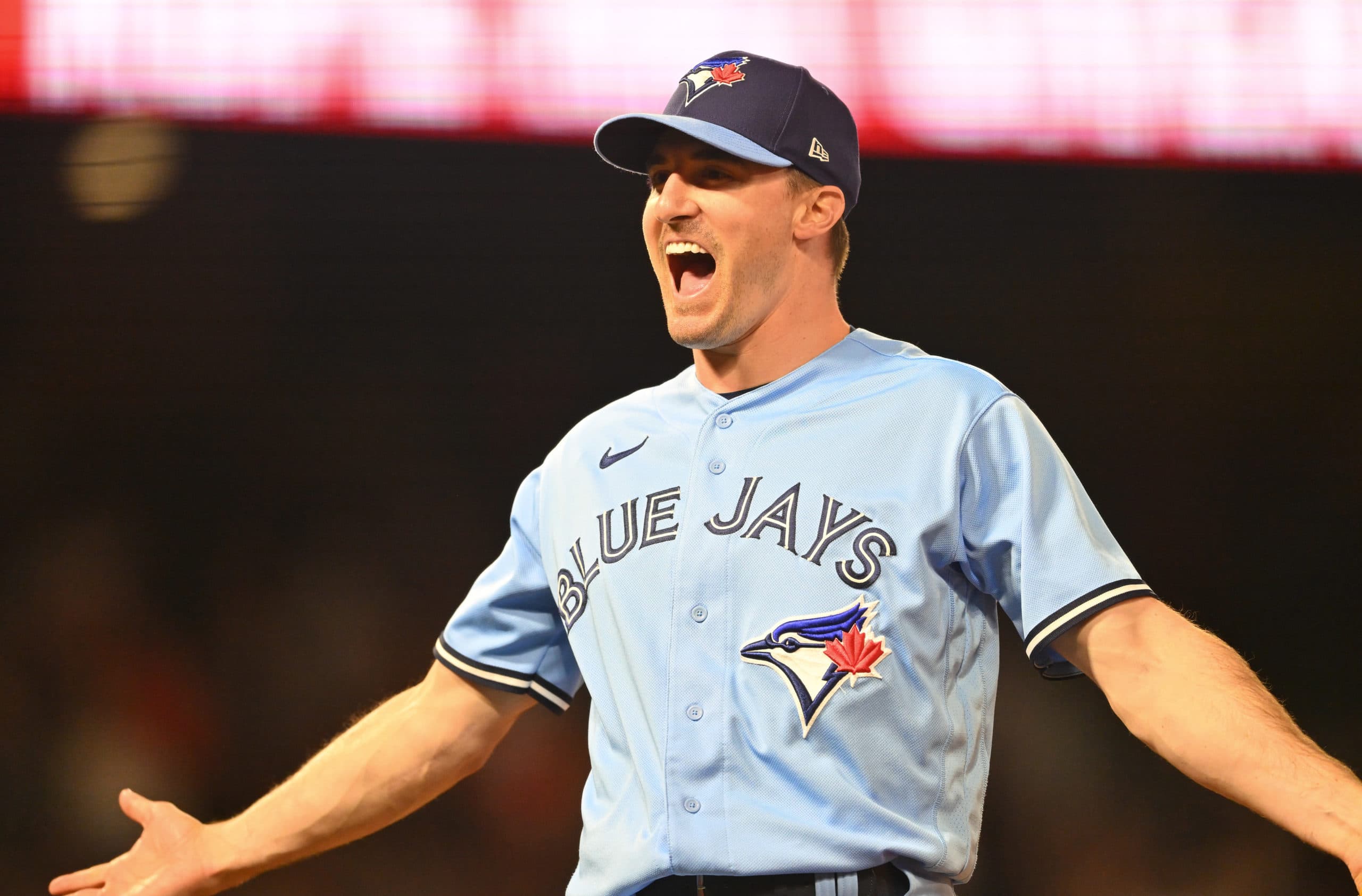 Photo credit:Jayne Kamin-Oncea-USA TODAY Sports
Ross Stripling wasn't given a qualifying offer, which is not ideal.
This doesn't mean that signing Stripling isn't on the table for the Blue Jays, as they could still sign him. However, it does mean that if Stripling signs elsewhere, the Jays won't be entitled to a compensation pick as they were when Robert Ray and Marcus Semien left last season.
So why is that bad? Stripling had a 3.01 ERA and 3.11 FIP in 134.1 innings pitched, while striking out batters 20.7% of the time and limiting walks to just 3.7% of the time. In terms of career numbers, he has a 3.78 ERA and 3.93 FIP in 672 innings, mainly as a swingman/longman.
However, Stripling broke out as a number three in the rotation due to an improved changeup which helped limit the home runs.
So what if Stripling accepted the qualifying offer?:
Don't get me wrong, $19,650,000 is a lot to spend on one pitcher, especially when he isn't an ace. That contract would rank 19th highest, below Hyun-Jin Ryu's average annual value of $20 million, but ahead of Jose Berrios' $18,714,286 average annual value.
Interestingly, the Jays brought in Yusei Kikuchi as their fifth starter for the 2022 season. The lefty made $16,000,000 this past season, meaning the Jays don't mind throwing money around on starters with promise or a track record.
With arbitration included, the Jays have an estimated $192,935,479 in payroll and $215,561,766 towards the Luxury Tax (the limit being $233,000,000). Adding the hypothetical $19,650,000 would push them over the competitive tax balance. 
This means the team would have to start paying more taxes due to being over, which the Jays realistically, Rogers
should
be doing now. Especially if they plan to field a competitive team, but I could see the reason why the Jays didn't do it.
Had Stripling been given the qualifying offer and accepted, the Jays would have gotten a career 3.78 ERA and 3.93 FIP pitcher in 672 innings pitched.
Not just that, but it wouldn't have blown their payroll structure up moving forward, as the Jays will have Ryu's contract, as well as the retention of Grichuk's contract. The Jays would've been able to add players like they'll do without Stripling, with an additional $19,650,000 on the payroll for a season.
Put yourself in his shoes: 
Would Stripling have even accepted the qualifying offer? We may never know, but the righty will be turning 33 years old before the end of the season. This free agency may be the last opportunity to sign a multi-million deal contract with term.
So while $19,650,000 for a season may be intriguing, there is also risk attached to it. Say this was an outlier year (I don't think it was), and he proceeds to struggle in 2023. Yes, there's over $19 million guaranteed, but how much would your next contract be? Not nearly as much.
Now, say he declines it. If the Jays aren't able to re-sign him. The loss of a second round pick would definitely knock down what he could make with a different team, but I'm willing to wager that he'd still make more than $19 million guaranteed. Say the lowest is a three year deal for $12 million a year… Personally, the $36 million guaranteed is the way I'd go. What about you?
There were other players less deserving that got one:
While every team's financial situation is different, it's notable to mention which other free agents got one when they probably shouldn't have. You can also call this section "free agents likely to accept their qualifying offer".
Martín Pérez:
The biggest "why the heck did the team give him a qualifying offer" belongs to the Texas Rangers, as they gave
Martín Pérez one. Pérez had a 2.89 ERA and 3.27 FIP in 196.1 innings pitched, but he has a career ERA of 4.43 and a 4.35 FIP in 1299 innings pitched. 
He also only has a career 16.1 K%, so yeah, it's puzzling. Granted, the Rangers have much more money to spend as their estimated payroll sits at $110,258,392.
Joc Pederson:
The Giants also gave Joc Pederson a qualifying offer. This one made a little bit more since, as he slashed .274/.353/.521 with 23 homers for a pretty darn 144 wRC+.
He's a good player his experience and position player (outfielder who bats left handed) would've helped a team like the Jays, but teams may be reluctant to give him a deal, hence why he may accept the qualifying offer.
Nathan Eovaldi:
A somewhat comparable pitcher to Ross Stripling is Nathan Eovaldi. The 32-year-old had a 3.87 ERA and 4.30 FIP in 109.1 innings pitched with the Red Sox in 2022. He also had a 22.4 K% and 4.3 BB%, pretty similar to Stripling's numbers.
While Stripling had a much better ERA and FIP, even their career numbers are quite similar, as Eovaldi has a career ERA of 4.16 and a 3.83 FIP in 1257.2 innings pitched.
Boston has less projected payroll heading into 2023, but they could very well lose Xander Bogaerts in free agency. If they don't and he re-signs, their payroll could be quite similar to the Jays' payroll.
Will the Jays still consider signing Ross Stripling:
The Jays are obviously still interested in the soon-to-be 33-year-old, and for good reason. He had a tremendous year, and he's been a consistent pitcher throughout his career. The question is the total amount of the contract. My guess is he could make anywhere from $36 million to $45 million over the course of his deal. 
If the Jays offer him a three-year, $36 million contract, I'd say that's well worth it, and they may not be able to find another starter of his quality for cheaper (unless via trade). I don't think they'd go as high as $45 million over three seasons though, I think that would be a little bit past their budget.
Either way, it'll be interesting to see where Stripling lands, and the entire point of "he should've been given a qualifying offer" would be moot if he re-signs. To be honest, I hope he does.
As always, you can follow me on Twitter @Brennan_L_D. Maybe it wasn't a no-brainer, but I think this was a mistake.
---