The Cincinnati Reds announced that Joey Votto won't be back with the team next season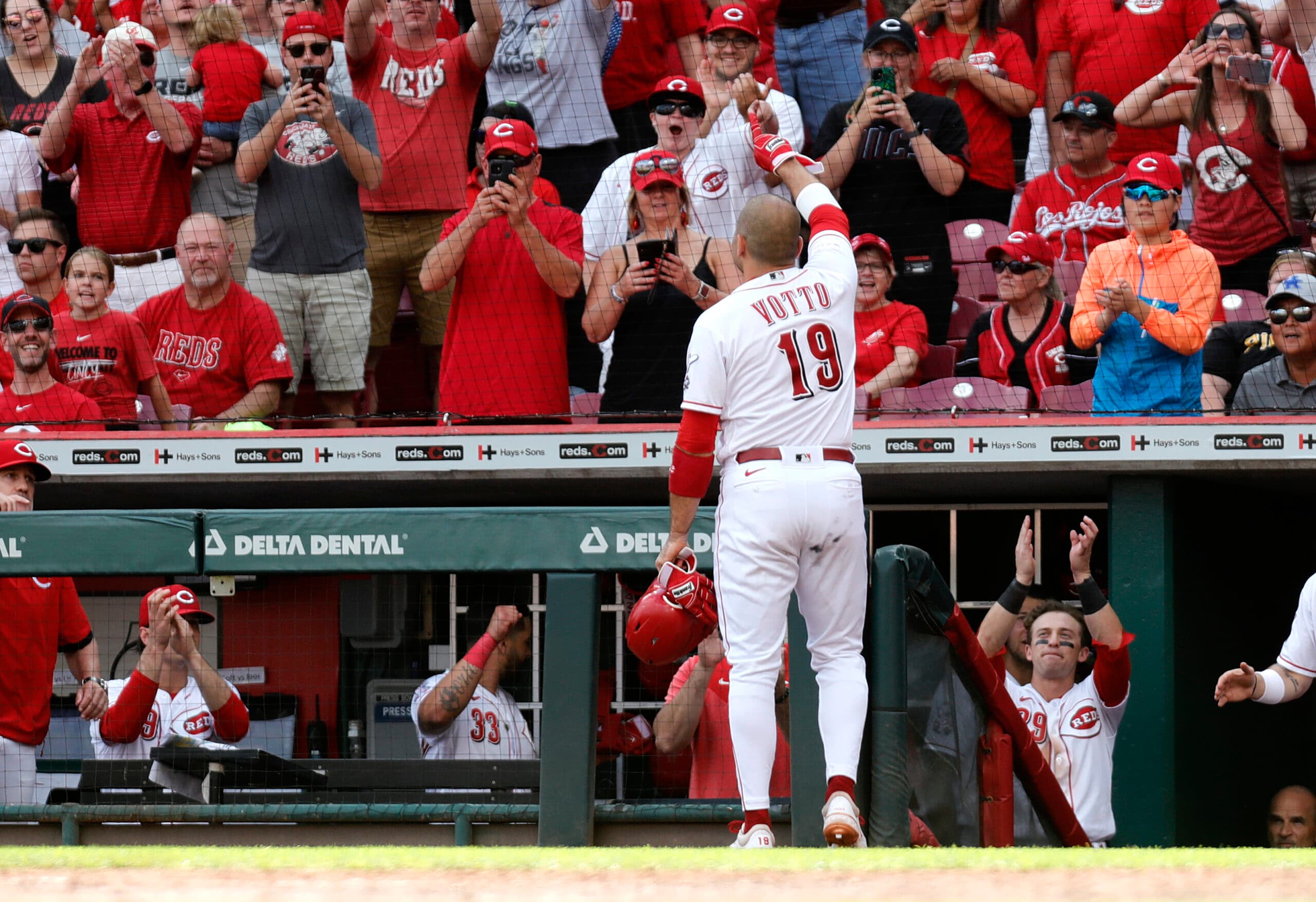 Photo credit:David Kohl-USA TODAY Sports
For the first time in his 17-year big league career, Joey Votto is a free agent.
The Cincinnati Reds announced on Saturday that they've chosen to decline the $20 million option on Votto's contract, thus ending the 10-year, $225 million contract that he signed back in 2012.
There's no shock that a small-budget team like the Reds would rather buy Votto out for $7 million than pay him $20 million, but it's pretty surprising that they came out and said in the announcement that they don't have a spot on the team for him next year. Having Votto back for a farewell tour like we just saw the Detroit Tigers do with Miguel Cabrera seemed like the move for Cincinnati but the Canadian appears to have played his last game as a Red.
The Reds drafted Votto in the second round of the 2002 draft out of Richview Collegiate Institute in Toronto. Votto made his big league debut as a September call-up in 2007 and was the runner-up for the National League Rookie of the Year in 2008.
Over the next few years, Votto established himself as one of the best first baseman in baseball. He was named the NL's Most Valuable Player in 2010 and helped the Reds reach the playoffs for the first time since 1995 that fall. Votto was selected to the All-Star team in 2010, 2011, 2012, 2013, 2017, and 2018 and was an MVP finalist in 2015 and 2017.
His last two seasons have been hampered due to injury. Votto underwent season-ending surgery in August of 2022 to repair a torn left rotator cuff and he didn't make his 2023 debut with the Reds until the latter part of June. Between the two seasons, Votto slashed a .204/.317/.394 line with 25 home runs and 79 RBIs over 156 games.
Votto hasn't announced whether he'll be back for another season or if he'll retire and ultimately finish his career as a lifetime Red.
Until he announces his retirement or signs elsewhere, there'll be talk about the Toronto native possibly having a homecoming with the Blue Jays. The 40-year-old wouldn't be an everyday player at this stage in his career but would be an excellent veteran for the team to have coming off the bench as a pinch hitter.
---