The Dodgers are reportedly making a run at Aaron Judge, the Yankees have apparently offered him a $337 million deal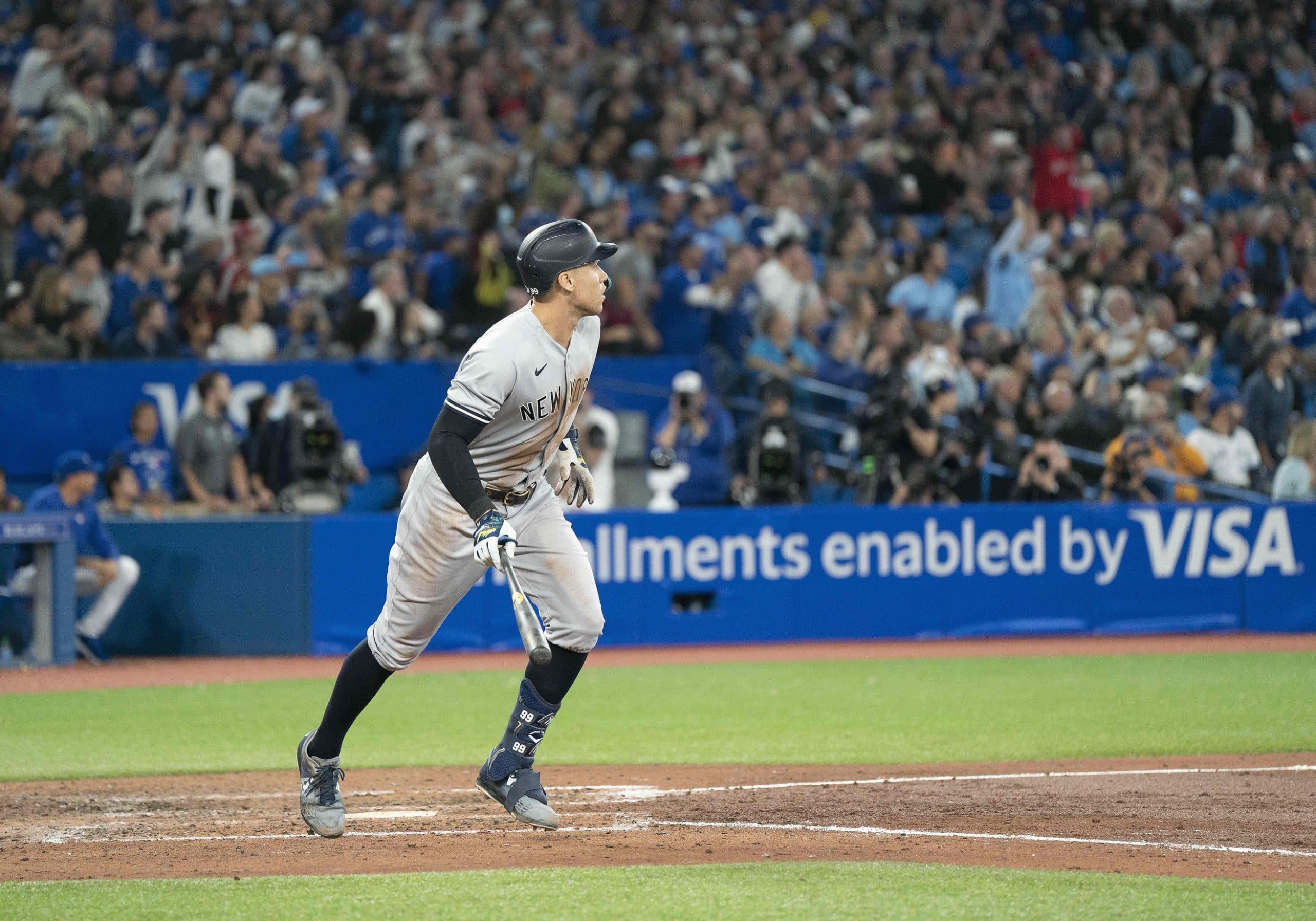 Photo credit:© Nick Turchiaro-USA TODAY Sports
With the Los Angeles Dodgers opting to non-tender Cody Bellinger, rumours are now swirling that they'll try to sign the top name in free agency to fill the void in their outfield.
According to Jon Heyman of The New York Post, the Dodgers "will make a run" at Aaron Judge this winter…
The Dodgers have handed out massive contracts in the past couple of years. They traded for Mookie Betts in February of 2020 and re-signed him in July of that year to a $13-year contract worth $365 million and they inked Freddie Freeman in free agency last winter to a six-year contract worth $162 million.
Are they willing to spend the cash necessary to bring yet another star player out west? And how much would that cost them? According to Ramon D. Carmona, a news producer from the Dominican Republic (he was quote-tweeted by Hector Gomez, a reasonably reliable source), the Yankees have offered Judge a contract worth $337 million…
Right before the start of the season,
Yankees general manager Brian Cashman came out and said
that Judge had declined the team's seven-year, $213.5 million contract offer. Judge opted to bet on himself and he went ahead and won the American League MVP Award after hitting 62 home runs in 2022.
A bidding war between two of baseball's richest teams is the best-case scenario for Judge. The best-case scenario for Blue Jays fans? Probably the one that sees him head to the National League.
---