The Jose Berrios Rollercoaster Ride Continues in 8-0 loss to Cleveland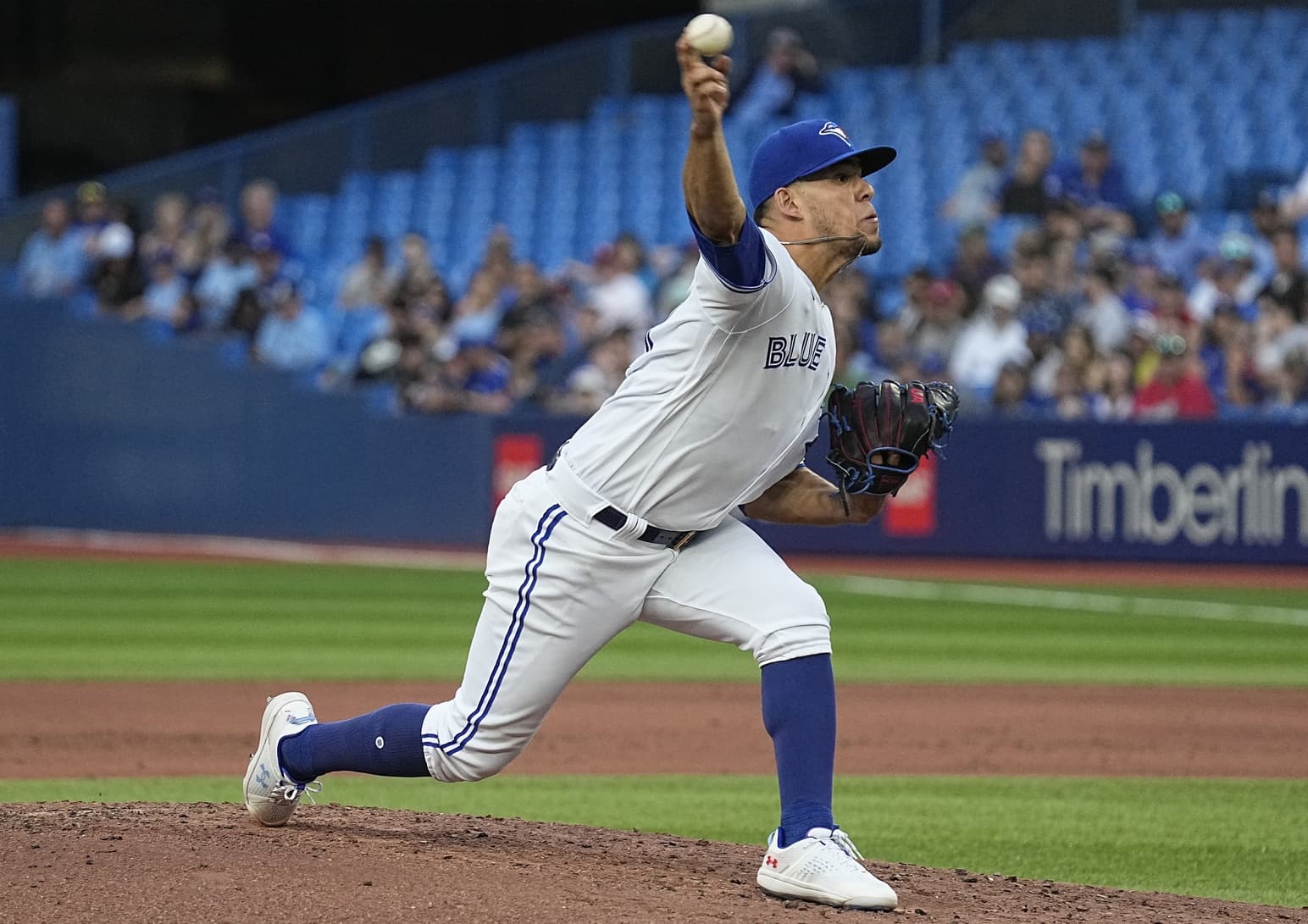 Photo credit:© John E. Sokolowski-USA TODAY Sports
After dropping two games to the Orioles, the good vibes were simply not found on Friday night for the  Toronto Blue Jays, as the Cleveland Guardians took the first of a three-game series 8-0. It was the "perfect storm" for the Guardians, as their offense clicked big time in the 3rd and 4th innings, and they got shutout pitching from their staff.
It was yet another disappointing start from Jose Berrios, who now has an MLB-worst 5.61 ERA (among qualified pitchers). Berrios went only four innings, giving up eight hits, eight earned runs, two walks, and striking out one batter. Tonight's game was Berrios' 5th start of the season in which he was charged with at least six earned runs.
Berrios' night didn't start off entirely gloomy. He faced the minimum through the first seven batters of the game. However, the wheels started to come off when he hit Austin Hedges with a fastball with one out in the 3rd. The Guardians then went single-bunt single-single-sac fly to storm ahead 3-0. Following the sac fly, with one runner on, Canadian Josh Naylor drilled a 2-run homer off of another Berrios fastball to give Cleveland a 5-0 lead.
Berrios put two runners on in the 4th, leading to Jose Ramirez swatting a 3-run homer into the Guardians' bullpen to complete the 8-0 lead. To Berrios' credit, it was a heck of a hit from Ramirez. Berrios threw him an 81 mph changeup that was significantly below the zone, almost in the dirt. Ramirez, being the elite hitter that he is, went down and got all of it.
It was safe to say that Berrios' opposition, (another Canadian) Cal Quantrill did not have the same performance that Berrios did; Quantrill threw seven fabulous innings, only giving up one hit and striking out seven. Vladimir Guerrero Jr. had the only hit – a double in the 4th – and he was the only baserunner of the night against Quantrill. Guerrero has now pushed his hitting streak to 21 consecutive games.
The Blue Jays offense were out-hit 14-3 by Cleveland, and didn't draw a single walk all night. A Cavan Biggio double in the 8th and a Jackie Bradley Jr. single in the 9th were the only other hits that Toronto could register.
The Blue Jays have now lost three in a row, and were dropped down to the second wild card spot, as Seattle's win over Texas moved them up to the first spot. The Yankees continued to slide with a loss to Boston, and the Blue Jays continue to miss some big opportunities to gain ground on them. Toronto will look to rebound on Saturday afternoon, with a 3:37 ET first pitch featuring Mitch White against Triston McKenzie, who is having a nice season for the Guardians.
---