The Oakland Athletics could relocate to Las Vegas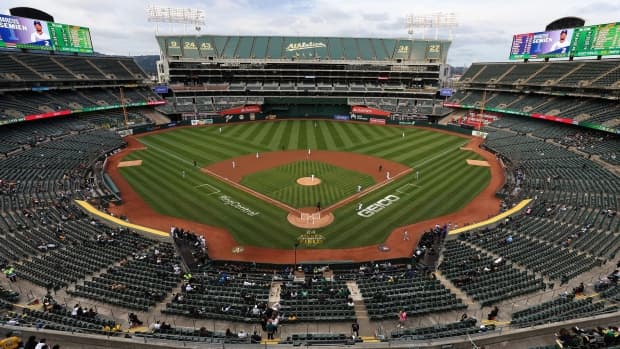 Photo credit:Justin Sullivan/Getty Images
It appears that a Major League Baseball team could be on the move for the first time since the Montreal Expos left for Washington.
Obviously, building a stadium takes time, so the team in Oakland may not be moving for awhile  However, after 20+ years of attempting to move out of the Oakland-Alameda County Coliseum, it appears the team is just going to move to Las Vegas.
The Oakland Coliseum has gotten so bad that there's apparently a possum living inside the walls in the visiting broadcast booth.
Meanwhile, Las Vegas is the new hottest destination for Big Four American Sport Leagues. In fact, this is not the first time a Big Four sports team made the move from Oakland to Las Vegas. The National Football League's "Raiders" franchise had two stints in Oakland, the first being from 1960-1981 before moving to Los Angeles, before returning in 1995 and staying until the start of the 2020 season.
Moreover, the National Hockey League expanded into Las Vegas starting in 2017, so you can bet MLB was looking to put a team in Las Vegas, either by moving a team, or by expanding.
With that being said, hopefully the Tampa Bay Rays move to Montreal as soon as possible.
As always, you can follow me on Twitter and Instagram @Brennan_L_D.
---