The parallels between Alek Manoah and Ricky Tiedemann
Photo credit:Mark J. Terrill/AP
On Monday, a video emerged of a potential 1-2 punch in the rotation in just a few short years.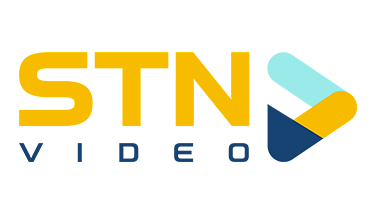 Current Blue Jays' ace Alek Manoah was working in tandem with a fellow soon-to-be ace, Ricky Tiedemann. The parallels in their young careers are apparent.
At the same time, they are two very different pitchers. Manoah forces soft contact, is a right-handed pitcher, and isn't a flame thrower. On the other hand, Tiedemann gets a ton of strikeouts, is a left-handed pitcher, and throws hard.
They also have things in common, such as plus secondary stuff, a rapid ascent up the minor leagues, and they both have the dawg in them. Let's look at the parallels in their performances.
Alek Manoah's early professional career:
Long before I clipped highlights of prospects for Twitter, and even wrote for Blue Jays Nation, I was watching minor league baseball.
It started all the way back in 2018 with Vladimir Guerrero Jr., Bo Bichette, and Cavan Biggio. Two of these guys were sure things, but Biggio had much to offer. I wasn't nearly in tune with it as I am now, but the interest was there.
At the start of the 2021 season, the Blue Jays' 2019 first-rounder, Manoah, was with the Triple-A ThunderBisons (it was a weird time). How did his tenure go? Well, it was pure fucking domination – pardon my French.
In his first game, he pitched six innings, striking out an insane
twelve batters
. Funnily enough, Manoah also hit three batters in this game, which was the same amount of batters he walked in his very brief tenure in Triple-A. Here's the reason I call Manoah "Manoahson" on occasion.
Manoah wasn't
as
dominant in his next game, at least in terms of striking out batters. He only struck out five, while walking two in six innings pitched. Oh, and he hit a batter, because of course he did.
It was right back to domination in his next game, striking out 10 in six innings pitched, walking a single batter, and giving up his only earned run in Triple-A.
After pure domination, Manoah was called up after just 35 innings pitched in the minor leagues (an additional 17 with the Short-A Vancouver Canadians). The rest, as they say, is history. The 25-year-old finished as a finalist for the Cy Young award in 2022.
Ricky Tiedemann's professional career so far:
The 20-year-old lefty has had a different path to his professional career. Manoah was a junior at West Virginia University when he was selected 11th overall in 2019. Tiedemann was drafted 91st overall out of Golden West College, a junior college.
Despite that difference, Tiedemann has also shared a rapid ascent in the minor leagues. All but two starts in 2022 were as a 19-year-old, and he finished his 2022 season with a 2.17 ERA in 78.2 innings pitched. What made this outstanding was that Tiedemann was one of only four 19-year-olds who pitched in Double-A last season.
Was he out of the water while facing batters significantly older than him? Nope. He had a 2.45 ERA and a 2.23 FIP in 11 innings pitched with a fantastic 34.1 K%. With a good spring training, I'd say it's probable that he starts the season in Triple-A because the organization has shown to be incredibly aggressive with talent such as himself and Manoah.
The dawg in him:
There's no perfect example of Manoah having the dawg in him. Each start, you know you're going to get the best out of him, even if he doesn't have his best stuff. Manoah pitched 196.2 innings pitched in 2022, which ranked ninth most in the league. Even if batters aren't swinging at his pitches, there's an 80.6% chance (literally) that he pitches at least six innings, giving up three or fewer runs.
Manoah's lowest ERA and FIP projections are 3.43 and 3.79 respectively, but let's be real, projections don't take into account the dawg in him. He'll only get better.
Tiedemann's "the dawg in him" moment is a lot more clearer. In his second start in Dobule-A (the last as a 19-year-old as well), Tiedemann allowed three earned runs in just two innings pitched. While he didn't walk a batter, he only struck out two, which is a relatively low number for the left-handed pitcher.
So what did Tiedemann do? Over his next two starts (or six innings pitched) he didn't allow a single hit, walked three and struck out seven… and hit a batter. Again, he had literally just turned 20 years old when he did this. To have the mental fortitude to essentially throw a no-hitter over your last six innings is insane.
Two aces:
At the very worst, Manoah is a borderline ace with a clear path to becoming an ace in the next few years, projections be damned.
Tiedemann has a few years to go, but the tools are certainly there. His fastball sits in the mid-90s, and has touched 98.2 mph (and could hit 100 mph). His changeup and slider are both at least plus pitches, with the potential to develop into a plus-plus pitch. What's more is that his release point is a nasty angle, releasing the ball at a low 3/4 arm slot, nearly a high-sidearm action.
This isn't to say there isn't risk. Another highly touted Blue Jays prospect who's a flame thrower, Nate Pearson, has struggled with injuries the past three seasons. Why the talent and potential are clearly still there in Pearson, injuries could affect anyone, including Tiedemann.
However, on pure talent alone, Ricky Tiedemann's ceiling is immense. He could very well walk in the shoes of Alek Manoah, who has been there and done that.
As always, you can follow me on Twitter and Instagram @Brennan_L_D.
---